It's snowing as I write this—beautiful fluffy white stuff falling from the heavens—but honestly it wasn't that long ago when I introduced my new husband Dan to a favorite Cascade trail.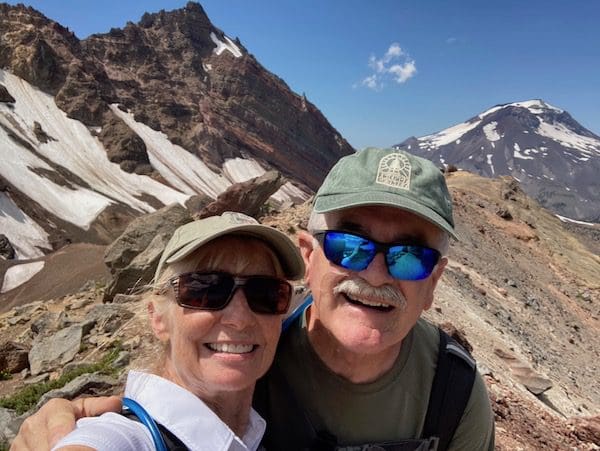 It ascends to No Name Lake nestled in Broken Top, a complex stratovolcano. From there, the trail continues uphill to an overlook with 360-degree views.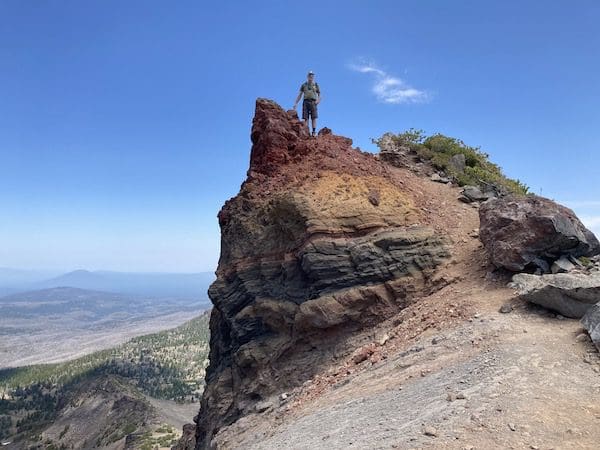 Sitting here in the comfort of a warm house—sipping hot tea and watching the snow frost the birdhouses and fence posts and flower pots—it's hard to recall how hot that August day was.
But I do remember on the descent, there was this brook. And Dan and I lost no time in removing our hot, dusty boots.
And I absolutely remember the refreshment of the cold mountain stream as we soaked our hot, tired feet.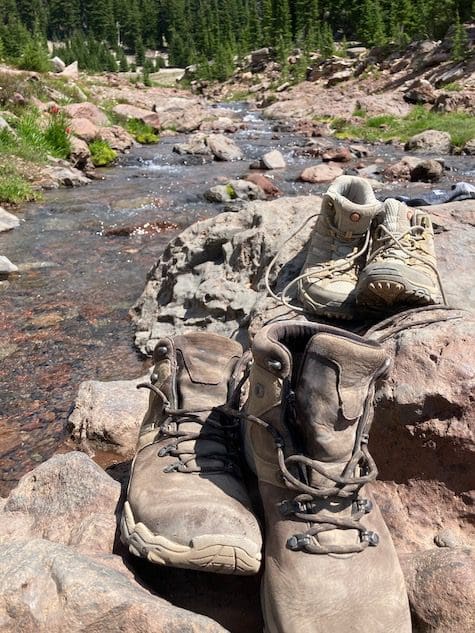 Refreshment is defined as, "that which revives, replenishes, restores strength to."
And a refresher is someone who offers refreshment.
Dan and I want to be refreshers.
But what would that look like?
What if we could offer to keep company with an Alzheimer's patient while his/her spouse runs errands or keeps an appointment?
What if we could volunteer at a place that offers hot meals or hot showers to the homeless?
What if we could be a mentor to a young person who is going through a time of uncertainty?
What if we could invite discouraged, bereaved, broken-hearted people into our homes and listen over homemade scones and Chai tea?
What if we could leave the comfort of our home and travel to a different culture to be hands-on builders or medical providers?
This thought from one of the ancient proverbs:
Whoever brings blessing will be enriched, and one who waters will himself be watered. — Proverbs 11:25
Dan and I want to be waterers. We want to be revivers and replenishers of all the weary travelers God sends across our path. We want to help restore the strength and courage of others.
We want a lot. And yet … somehow I don't think it's too much.