Dan and I made a spontaneous trip to the Oregon coast this past weekend. One of the reasons was to remedy our kite-flying fail from two weeks ago when we were passing through and had to stop and buy a kite and run on the beach and get sand between our toes.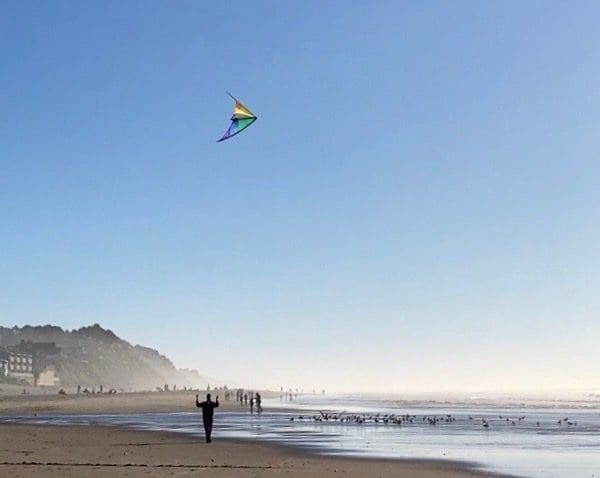 On that day, though, there was zero wind. Which is a rather odd thing for a Pacific Northwest beach.
Hence, kite-flying fail.
This weekend? Our weather app indicated a wind speed of 5 miles per hour. (Hint: To fly a kite wondrously well, you need a wind speed greater than 5 mph.)
No matter that it didn't stay airborne for more than two minutes, still … the kite flew. Yay for Dan!
Our second reason for spontaneously visiting the coast was to celebrate an epic occasion: Our permit for the addition and remodel of our home was finally approved.
First, you need to understand this: Our architect, based on his years of experience with the city, indicated that the permit approval process should take three weeks. That was middle of July. Just last week—three and a half months from time of submission—the plans were approved.
So you see, much to celebrate.
This thought from an author unknown:
Spontaneity is the best kind of adventure.
Did you know that spontaneity can be beneficial? Here are 4 reasons to consider spur-of-the-moment plans:
1. Spontaneity can add fun to our lives.
Dan located a new hike on the coast that took us through rainforest — 6.5 miles round trip.
A lot of up and downhill and skirting a couple of coves …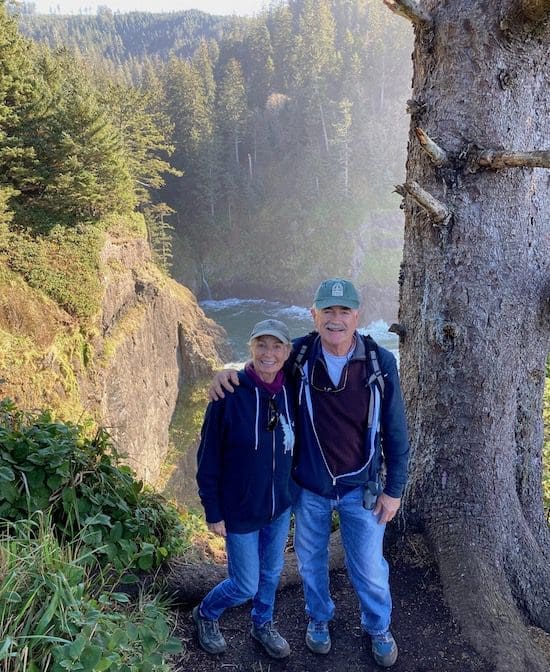 … the trail led us to a small cliff overlooking the Pacific.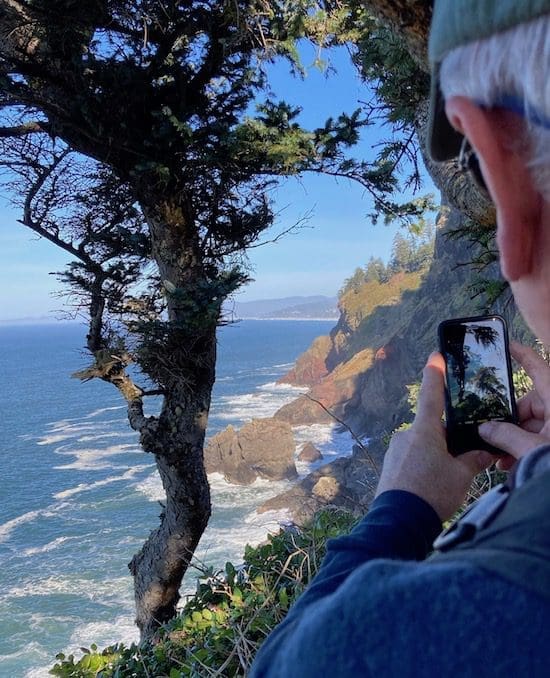 Here, in a sunny meadow, we spread out our lunch and poured Chai tea from a thermos. And food never tasted better.
The hike ranked right up there with one of the most fun – probably because we didn't know what to expect at the end of the trail. And the end of the trail did not disappoint.
2. Spur-of-the-moment-ness can lift our spirits.
An online piece entitled, "The Power of Being Spontaneous" at lifedev.net reports this:
The spur-of-the-moment has a strange ability to lift a funk.
I wonder if it's because we've opted out of the ordinary routine for a minute, an hour, a day … and tried something new and unexpected. And that sense of adventure or accomplishment goes far in lifting our spirits.
3. Being flexible can eliminate stress.
If we can let go of our desire to control and if we can learn to manage any disruptions to our carefully planned schedules, a good deal of stress can be eliminated from our lives.
4. Learning to go with the flow can create contentment.
With age comes the wisdom and confidence to set aside my tendency to control (even though I had good reasons for trying to control when I was younger because I wanted everyone to have a good time, or I wanted the household to run perfectly, or I wanted my kids to be the best behaved kids ever).
There is this thought from a Psychology Today article:
People who feel free to act spontaneously do so because they have self-confidence and trust their judgment. But people who are obsessive—or better, over-controlled—can't allow themselves to act on the spur of the moment because they don't have sufficient faith in themselves to say or do the right thing.
This is not to say we should set aside our wisdom, never make any plans, and undertake foolhardy things.
Because plan-making is important (says the girl who has several to-do lists going at once).
This is to say: "You know all those things you've always wanted to do? You should go do them" (from an author unknown).
There an ancient proverb that goes like this:
"The mind of man plans his way, but the Lord directs his steps." – Proverbs 16:9
Yes, plan-making is important. And so is being flexible and going with the flow when God directs our steps to places we hadn't planned.
On this last day at the rugged Oregon coast, this thought from an unknown author speaks to me:
"Nothing in life is perfect so don't wait for the perfect moment. Take the moment and make it perfect."
Dan and I took this weekend and made it perfect.
Good-night, sun.
Hello, moon.