Hello, my name is Marlys Lawry. As I write this, one week ago today I married a kind and thoughtful man who sports a twinkle in his eye and loves to tease his grandkids (and mine).
Dan.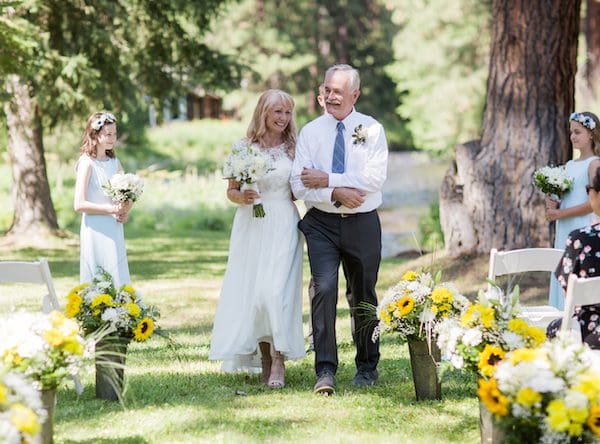 We met while interviewing for a story about a shower truck that provides hot showers for homeless clients in our town of Bend, Oregon. Dan helped build the shower rooms and configure the water tanks and heating system.
We sat long after the interview, talking about our mutual experiences as cancer caregivers and widow/widower.
Over that winter, we built a deep friendship—hiking and snowshoeing and conversations on snow-covered mountainsides, hugging mugs of Chai latte hot out of a thermos.
Somewhere along the trails, our friendship deepened into love. And there followed a COVID-friendly outdoor wedding surrounded by our nine adult kids/kids-in-law, and eight of our nine grands.
Our spare time is filled with hiking, snowshoeing, kayaking, camping, riding Dan's motorcycle, and driving the Jeep Wrangler with hair flying in the wind.
A member of Oregon Christian Writers and Advanced Writers & Speakers Association, I am an award-winning writer (Cascade Awards 2019 and 2022). I have been published in Chicken Soup for the Soul, Bella Grace magazine, and a handful of national publications. I am a contributing writer for several national and international web-based organizations and online magazines.
Dan and I have a passion for helping people navigate the hard and holy moments, having negotiated a few ourselves.