Thirteen years ago, daughter Summer and son-in-law Josh packed up the grandkids and moved away from the Pacific Northwest.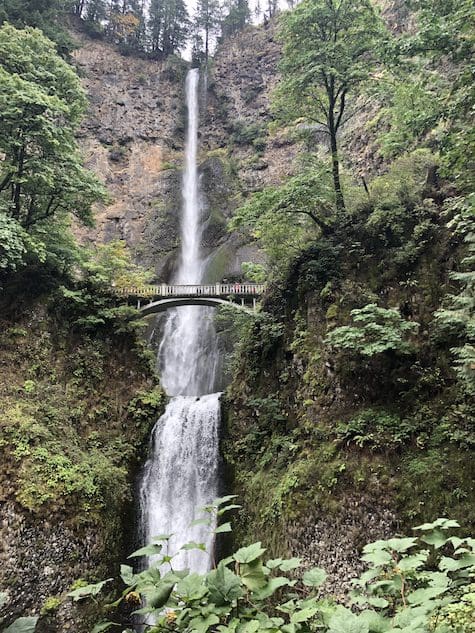 And now they're moving back. To Albany. Forty-five minutes from the University of Oregon Ducks. An hour to the rugged Pacific coast. Two-and-a-half hours to my place on the other side of the Cascade Range.
Earlier this week, I met Summer at the Portland airport and we did a pre-arranged tour of homes with a realtor. After which Josh (via faceTime) and Summer placed an offer on a house.
Working around the house-hunting efforts, my daughter and I played tourists in the area.
Lunch at the Brick & Mortar in downtown Albany. A long walk through OSU campus in the on-again, off-again rain. Hot beverages at Margin Coffee.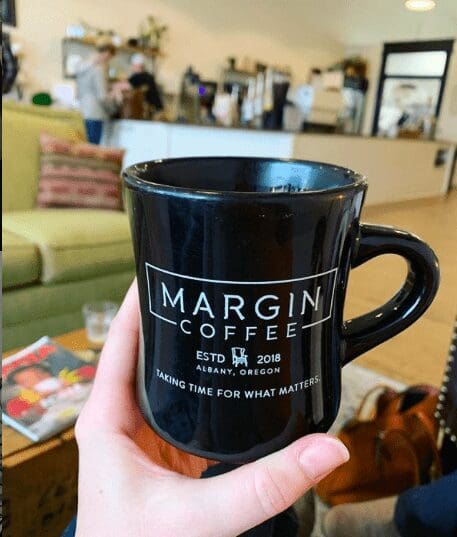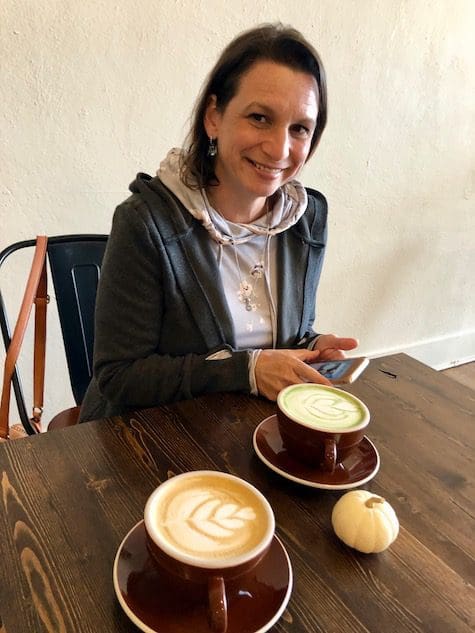 We visited Multnomah Falls in the Columbia River Gorge, hiking up to the bridge.
Me: "Do you want to go further up to that next look-out spot?"
Summer: "Sure."
Me: "How about that next spot – do you want to hike up there?"
Summer, with one eyebrow raised: "I see what you're doing here."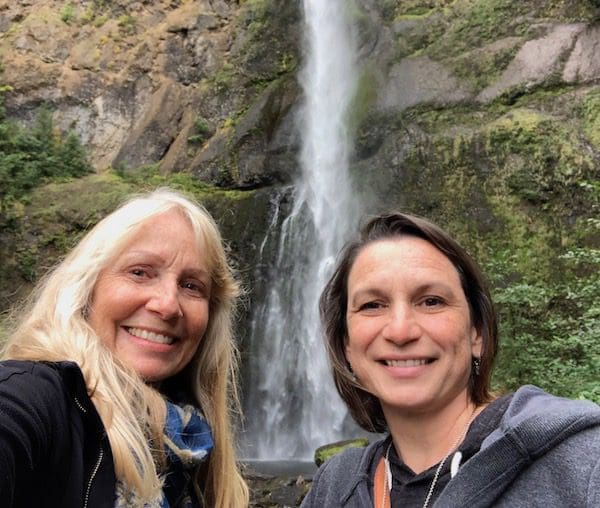 We also attended a cousin's wedding. Another beautiful bride and a mini-reunion where we were welcomed and surrounded by the embrace of family.
Back when Josh & Summer's two oldest kids were pre-school-aged, we lived in the same town. And then Josh had the opportunity to plant a church in New Jersey. He embraced it full on and did an excellent job.
When the hole in my heart healed, I was their biggest fan.
Upon learning they were relocating back to Oregon, I texted Summer: "If you had moved to Albany from Bend, I would have mourned the distance. And now I'm celebrating the closeness!"
Summer texted back. "It's all a matter of perspective."
Perspective allows us to see things from different angles, different distances, different points of view.
My husband, Gary, and I often told our kids as they were growing up: Ask God what He wants you to do to change your corner of the world. And then go do that. You can be anything God wants you to be.
So why would I be surprised that my children don't live next door to me. We encouraged them to be difference-makers, to leave the nest and impact lives.
Nanea Hoffman writes about letting go so we can reach out and grab hold of a better perspective:
Put it down. Then your hands will be free to receive good things like perspective and hope. And maybe cupcakes. You never know.
The lesson on perspective for me is this: Don't hang on tightly to anything. Nothing is mine — not my life, not my children or grands, not my health, not even the air I breathe. It all belongs to God.
What if?
What if we changed our perspectives to the viewpoint of seeing what we have … instead of what we don't have?
Like, 1) these particular family members and friends who leave their fingerprints on our hearts.
2) the gift of good health to enjoy (in my case) the great Pacific Northwest: hiking, kayaking, snow-shoeing, stand-up paddle boarding.
3) The joy of sipping Chai tea at an outdoor table, layered up against the October cold — because everyone knows that food and beverages taste better outdoors.
4) The simple pleasure of knitting fingerless mittens, 5) of breakfast for dinner, 6) autumn colors showing up this week after snowfall last week. 7) Cupcakes.
What if we speak gratitude for all the goodness that adorns our lives—despite living on a broken planet?
Would that change our perspectives?
I'm thinking, Yes.