The floor is still swaying gently beneath me. I'm back on solid ground after a week-long cruise from Quebec to Boston. But the floor is still swaying.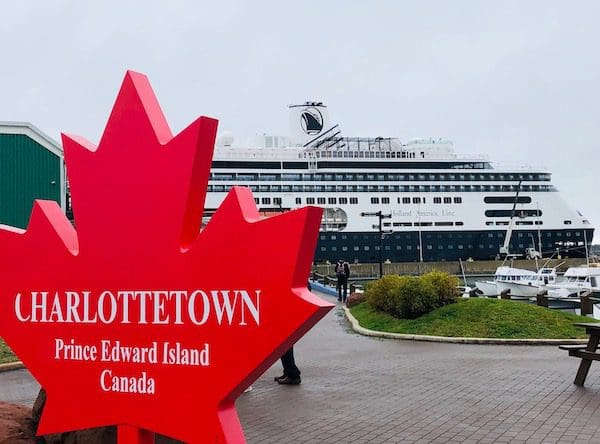 Before leaving on the cruise, I read a book by Annie F. Downs entitled, Looking for Lovely.
The take-away for me was this: While we're waiting for the things we envision and hope for and work toward, perhaps we could look for the lovely.
There were so many charming sights along the Saint Lawrence waterway, in the port towns of Nova Scotia, and at the Atlantic sea coast ports.
And equal beauty onboard ship: beautifully-presented food. Well-played live music. Fellow adventurers from Australia. Canada. Scotland. Ireland. Michigan. Nebraska. Washington State.
And these lovely ladies from England — Dorothy and Linda — my "Onboard for a Cause" 5K cancer walk buddies.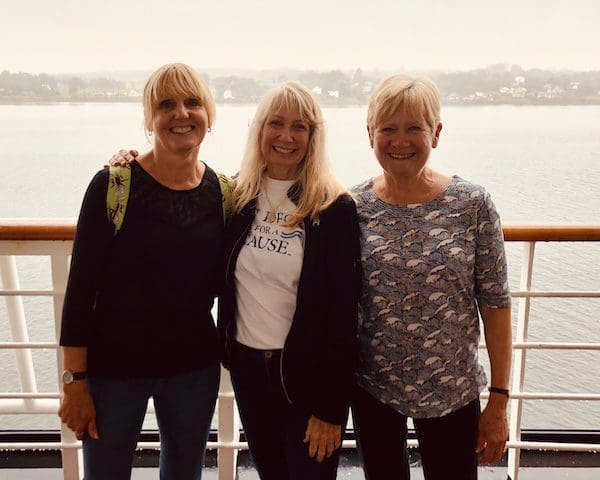 In Charlottetown on Prince Edward Island: quaint shops and restaurants and tea houses. Bricked sidewalks. Gaslit street lamps. And this lovely church.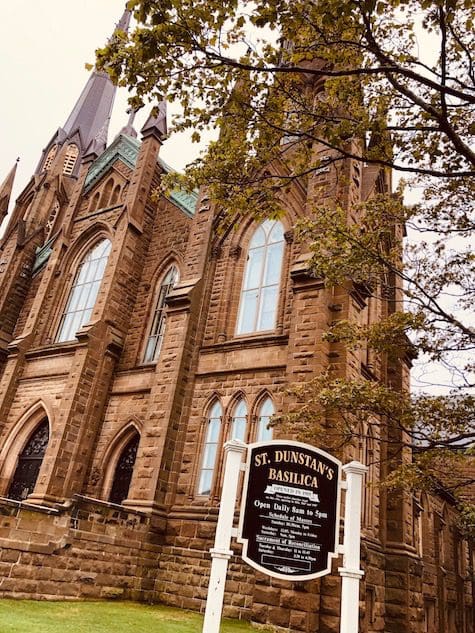 On the wharf in Sydney: a fun-shade-of-green bike leaning against a sunny shack.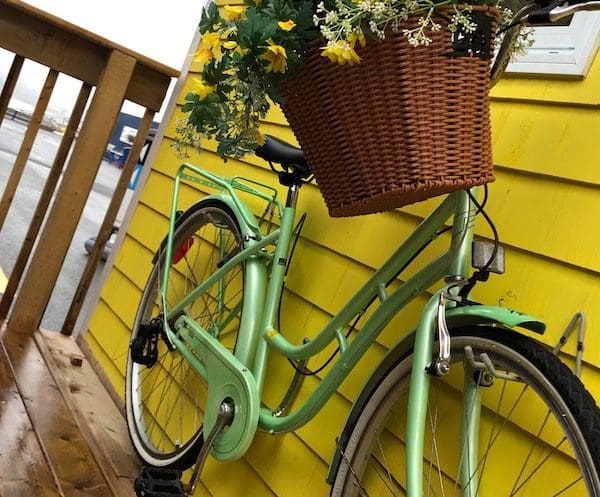 In Halifax: a citadel overlooking the harbor where cute guys in red plaid kilts did the changing-of-the-guard thing. Blooms bordering a bandstand. And this blue heron onboard a toy cruise ship.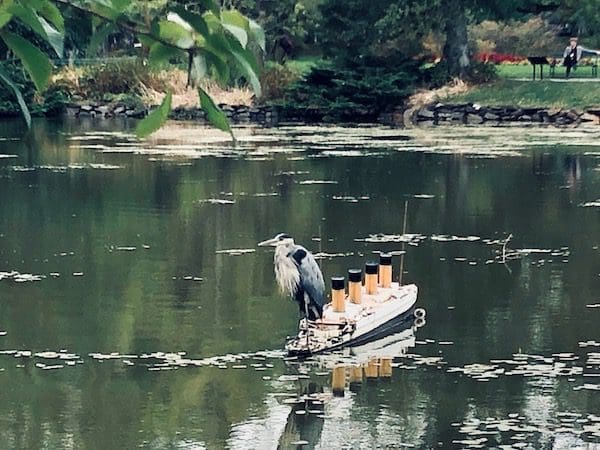 In Bar Harbor, Maine: stately vacation homes lining the water's edge. Trees shedding their autumn color. Sailboats skimming the sparkling bay. All of it lovely.
I browsed the village bookstore and took a stroll along the Shore Path after a piled-high lobster roll and ice cream cone for lunch. (You know what they say: "When in Maine … ")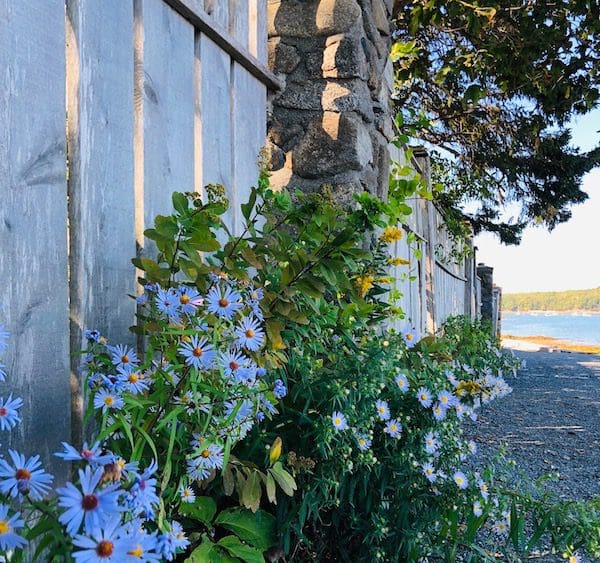 The charm continued in Boston — this old-meets-modern town — as depicted by Trinity Church reflected in the 200 Clarendon Street building.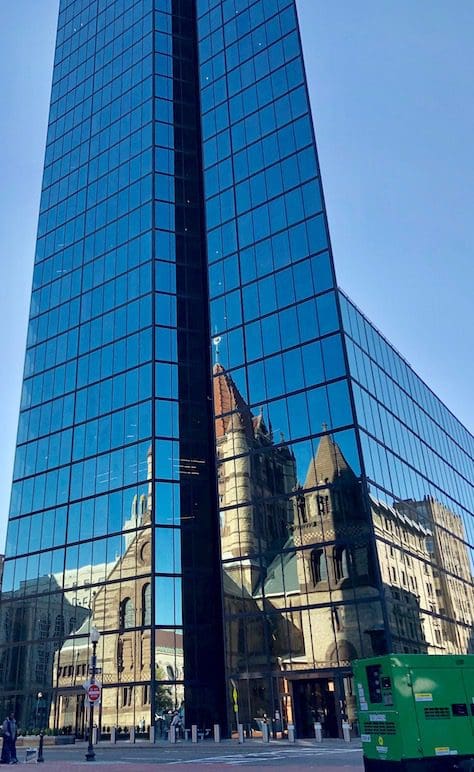 So much lovely on the weeklong Quebec-to-Boston adventure.
This thought from an author unknown:
The worst part of life is waiting. The best part of life is having something worth waiting for.
Waiting doesn't come easily for me. Because I usually want what I want. When I want it.
If you ask me what I'm waiting and hoping for, I'd probably say a home of my own, a repurposed place—think: barn converted into a rustic, warm and welcoming open-beamed home that would carry the message of hope and new purpose for guests.
I'm waiting for a book to be published that outlines how God is in the business of scooping up the shatters of our broken dreams and fashioning them into something new and repurposeful.
I'm waiting.
And I'm looking for lovely in the wait.
What are you waiting for? What lovely things are in your path?
This thought from Psalm 37:
Trust in the Lord and wait patiently for Him.