Road trip! Three Mountain States in nineteen days. I've been to a gorgeous high-altitude ranch above Aspen, Colorado; a Utah ski resort busy with summertime activity; and as I write this, I'm holed away in a cozy, remote cabin in Idaho.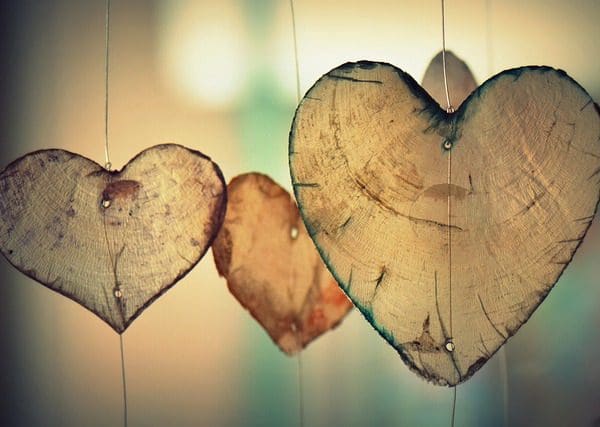 Photo: Pixabay
It seems I'm not afraid of road trips alone. Or staying in remote places alone. Yet, for all my bravado, there is something I'm a little afraid of.
But I'm getting ahead of the story.
The story is about my friend, Rose, and her husband, Tom, who own the Rocky Mountain ranch high above Aspen.
Not too long after both their spouses died, Tom and Rose met in Sayulita, Mexico, in a winter community of part-time ex-pats. They talked for hours, and discovered a kindred-spiritedness.
It had long been Rose's desire to walk the Camino de Santiago pilgrimage route through Spain. Which also happened to be a goal of Tom's.
And so they walked it together — six hundred miles — beginning in France and extending to the Atlantic Ocean on the west coast of Spain.
And along the way, they got married.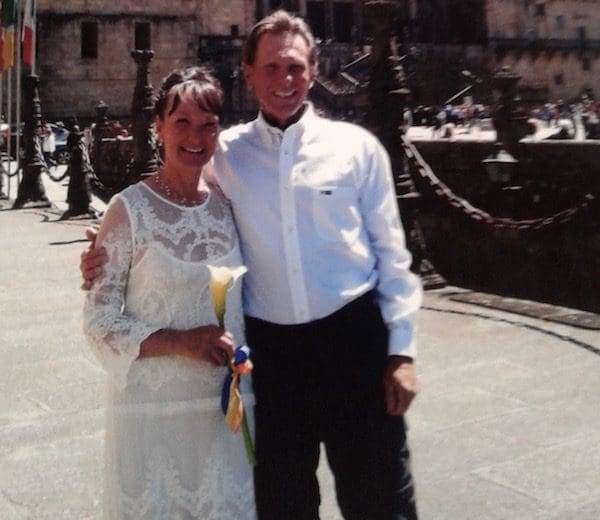 Tom & Rose on their wedding day in Spain
The wedding took all of an hour and a half to plan. New friends they met along the pilgrimage route whisked Rose away to purchase a lovely, lacy dress, and Tom was accompanied to a shop for a white shirt.
About thirty or so fellow pilgrim travelers made up the wedding guest list. The reception was lively, followed by a quieter, more intimate gathering over dinner.
I met Tom for the first time this past week at his off-the-grid Rocky Mountain ranch powered by solar and propane.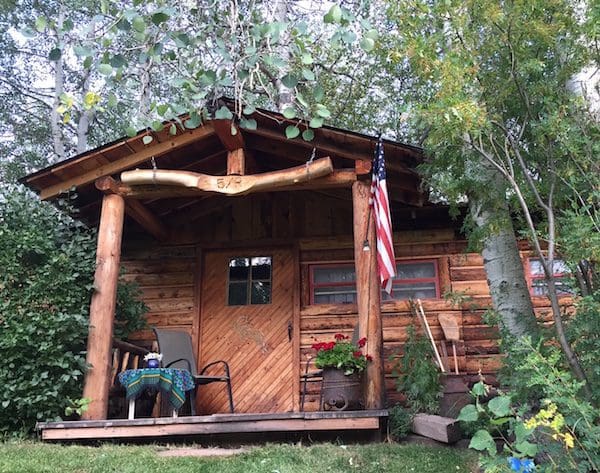 My little guest cabin on Tom & Rose's Colorado ranch
Tom and Rose insisted on the three of us doing Friday date night together (for new readers, I've been keeping Friday date night alone since my husband, Gary, died nearly three years ago).
We drove split-rail-fence-lined country roads with aspen trees beginning to show off their autumn finery; we toured through Anderson Ranch Arts Center where Tom and Rose, knowing how much I love old barns and outbuildings, let me shoot photos to my heart's content (talk about true friendship) …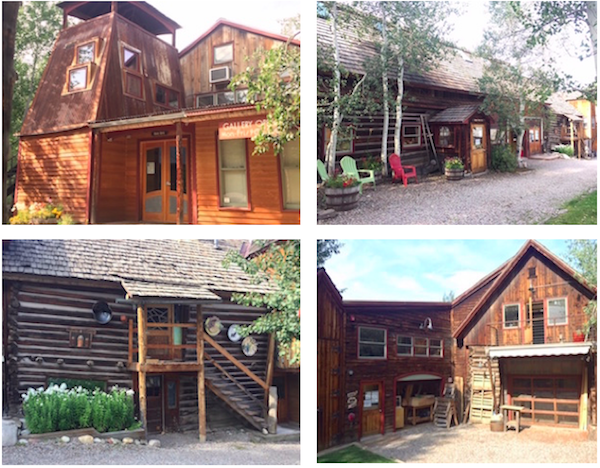 Anderson Ranch Arts Center — Snowmass Village, CO
… and we stopped to feast on delicious fish tacos at a little hole-in-the-wall restaurant in Aspen just below the ski lifts that take winter guests up into the mountains. It was the most fun I've had on a Friday date since Gary died.
So, back to the something I'm a little afraid of: Even though lately I've had an ever-so-slight desire to maybe, hesitantly, cautiously date, it's the potential for marriage that scares me.
And I haven't been able to analyze exactly why. Perhaps because it represents a major change, and maybe I'm trusting God with everything in my life but this, and possibly because I've become a bit set in my single ways (as in, popcorn for dinner whenever I want).
But Tom and Rose, with their later-in-life marriage and so appreciative of each other after experiencing the death of their spouses, unwittingly stirred up courage within me.
Rose loaned a book to me that I had read a few years back but wanted to read again — Here If You Need Me — by Kate Braestrup whose state trooper husband was killed in the line of duty.
Toward the end of the book, Braestrup writes about burying a beloved family pet and arranging stones so wild creatures couldn't dig up the grave:
Go ahead. Arrange and rearrange the stones on top of your beloved's grave. … [Then] leave the stones where they are, but take your heart with you. Your heart is not a stone. True love demands that, like a bride with her bouquet, you toss your fragile glass heart into the waiting crowd of living hands and trust that they will catch it.
Rose tossed her glass heart about the same time Tom tossed his. And both hearts were caught and held and cherished. Which speaks to me of courage and audacity and trust.
I think what I've known in my head, but it's making its way more deeply into my heart, is this:
1. Love is a risk. 
And actually, so many of life's positive outcomes involve risk: Starting a business, applying for med school, seeking to get a book published, begetting children, applying for non-profit status, writing a grant. Yes, and falling in love again after experiencing a fine marriage. Without risk, cool things don't come about.
2. Opening our hearts to one another could involve moments of brimming pain.
I could someday remarry and then find myself widowed in a handful of years. Who wants to experience that kind of high-volume sorrow twice?
3. Love anyway. 
Take a deep breath. Toss your heart. Love and be loved.
Is love worth the risk of more brimming pain? Oh, yes. I think yes.
What about you? Have you had an experience with your glass heart being caught and cherished? I'd love to hear about it.
P.S. If you found this post helpful or hopeful, please share, tweet or pin!