Hubby made a good choice when he was offered a third chemo. He declined. "The other two didn't do much good," he reasoned. That's when the oncologist asked if we wanted a referral to hospice care.
We were hesitant. Isn't it too soon for hospice care? I mean, after all, Hubby was planning to walk out of this appointment on his own two feet. No wheelchairs involved. Don't you call in the hospice troops when your loved one has only a few days left?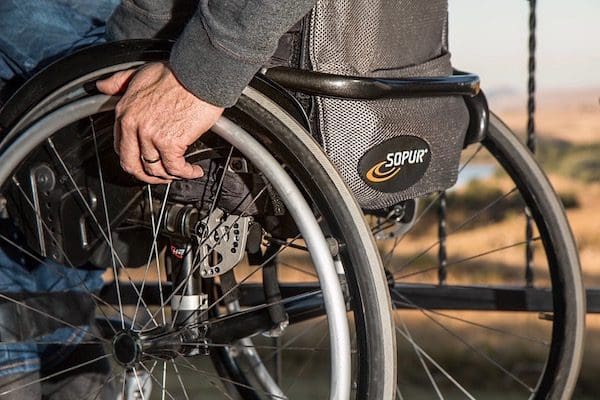 Photo credit: Pixabay
Even though I worked at the cancer center and had a general idea of what hospice care involved, I still carried the notion that they get involved once the patient has reached dire circumstances.
Unfortunately, too many people think this way.
I recently read a book, Being Mortal, by author and surgeon Atul Gawande who had assumed hospice care hastened death since hospice patients choose to forego treatment. In his book, though, Dr. Gawande cites studies that prove length of life is oftentimes extended for those who stop additional drastic surgeries or treatments. And it is often a good quality of life.
This certainly was the case with Hubby.
Dr. Gawande is now a proponent of having a written Advanced Directive because it encourages people to talk about what they want before a crisis occurs.
Gawande says that most end-of-life patients simply want to share memories and mend relationships and make their peace with God. They want to know that those left behind will be okay:
The discussion was what mattered most. … If end-of-life discussions were an experimental drug, the FDA would approve it.
Back when Gary was earning frequent flyer miles at the hospital, a kindly palliative care physician stopped by our room and engaged us in conversation about our children and Hubby's career and other life experiences.
And in between, he asked the important questions. What do you understand your prognosis to be? How do you want to spend your time if your health worsens? Who do you want to make decisions if you can't?
"What is your greatest concern about what the future holds," he asked my husband.
Without hesitation, Hubby pointed at me and said, "Leaving her behind."
We didn't think Gary was dying that night. But to have the conversation about death and dying and the terminal patient's wishes clear and on paper with his signature – this took a tremendous load off my mind as the caregiver.
Dr. Gawande writes in Being Mortal (an interesting read, by the way):
Endings matter, not just for the person but, perhaps even more, for the ones left behind.
I so agree with this. Hubby's last couple months were an exceptionally sweet time. His dry humor was still in place. (He said to a friend who stopped by: "It sure is hard to die with so many people visiting." Yep, that was Hubby.) His pain was under control; we said everything we needed to say to each other; we were steeped in unexplainable peace.
And that all mattered to me. Immensely.
* * *
What about you? Even if you're not a terminally ill patient, have you completed an Advanced Directive? Do you feel educated enough about hospice care should it ever come to that for you or a loved one? (Here's an earlier blog about services and support offered by hospice care: "How to know if hospice care is right for your loved one.")
P.S. If you found this post informative or know of someone who could benefit from it, please share, tweet or pin.