The second annual Porch Fairy Challenge—Sept 22—is fast approaching. (A Porch Fairy is someone who leaves gifts on front porches so as not to disturb the residents in the house, one of whom might be in a hospital bed in the living room.)
Our Porch Fairy was an overachiever, gifting us with jars of homemade soup, chocolate, pumpkin scones, banana nut bread, mismatched socks, bouquets of flowers, bouquets of colorful fall leaves. And Chai tea. Every morning at 7:30 for several weeks, Chai tea was left on our front porch.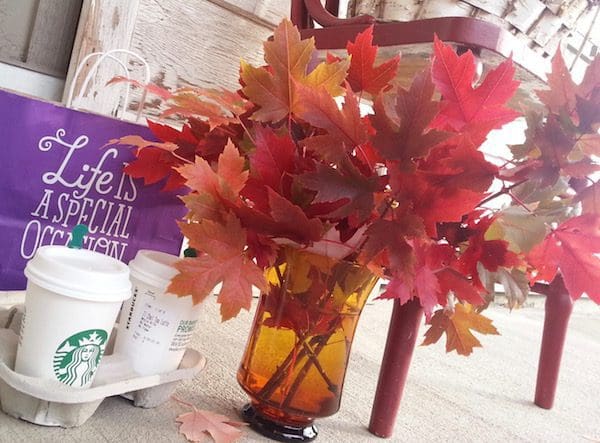 2014 Porch Fairy hit
And after Daughter Summer arrived from New Jersey to keep watch with me as Hubby slipped away, Chai tea and Americano coffee were delivered. Every morning. Even in snow and ice, against our counsel.
I can't express what that meant to me at a time when my heart was dazed.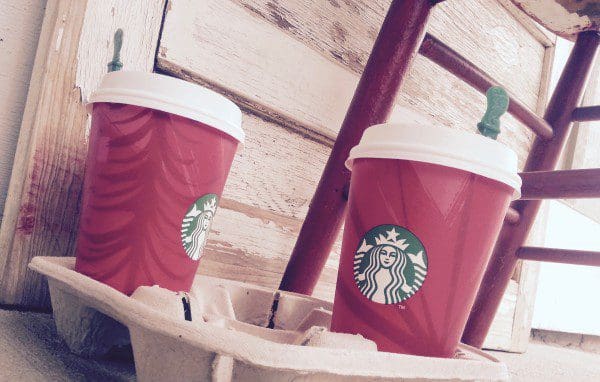 Porch Fairy Challenge — September 22:
Think about someone who could use a 'thank you' or a bit of encouragement. Leave a small gift on his/her front porch, take a photo of your Porch Fairy drop-off. And then run!
Here's an important step: Even though you might prefer to remain anonymous, please post your PF photo to my Facebook page: Marlys Mallory Johnson.
Because it will gladden my heart on September 22 — Hubby's birthday and our anniversary — to read all the ways people loved and encouraged each other. In honor of Gary, husband, dad, grandpa, son, brother, uncle.
Oh, and don't forget to let that person know to check the front porch.
Last September 22 was the first annual PF Challenge. I am pleased to report that the Porch Fairy was seen as far away as Lijiang, Yunnan Province in China. Imagine!
Consider this thought from Sheryl WuDunn and Nicholas Kristof in their book, A Path Appears:
Participating in a cause larger than yourself … creates a sense of fulfillment, gets us out of bed in the morning with a bounce in our step, and helps make a difference in the lives of others—even as it affirms a purpose for our own lives on earth.
I think a cause larger than us can be anything that involves giving of ourselves to someone else — no matter how small that gift might seem in our opinion.
For Hubby and me, there were no small gifts. No one ever mailed or hand-delivered a small gift. They were all large, and they spoke eloquently of the love that carried us through that bittersweet time.
P.S. If you know of someone who would enjoy participating in the 2016 Porch Fairy Challenge, please share, tweet or pin!