I'm interviewing for a new position as foreman of an Idaho ranch. Driving the all-terrain utility Gator was part of the interview process. Riding the range. This is what I was born to do.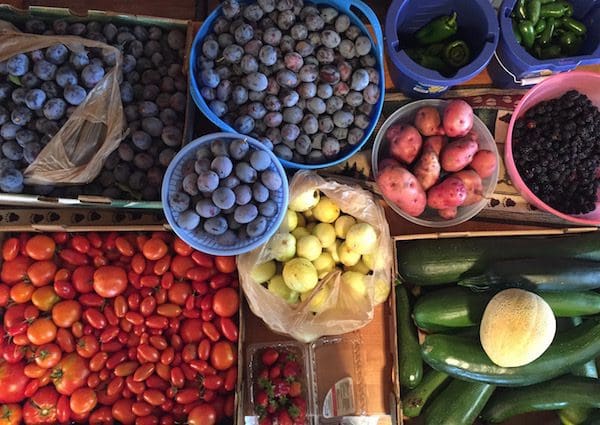 Apparently the ranch foreman position also involves produce. Which means that part of the interviewing process was helping pick plums, marionberries, zucchini, potatoes, tomatoes, green peppers, jalapeños, cucumbers, melons, strawberries, rhubarb, corn.
Oh, and apples. They've got apples here at the ranch (bro- and sis-in-law's place).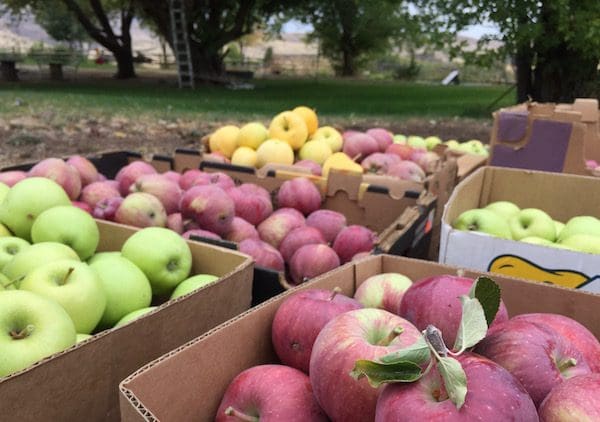 The ranch foreman position wasn't offered to me—I think it might have something to do with running over a salt lick at one of the cattle pit stops—but it's been great to be outdoors, watching the hills light up with morning sunshine and thinking about the season we're entering.
This has always been my favorite time of year. The colorful bounty in gardens and orchards. Brisk temperatures. Leaves hinting at changing their colors. Our wedding anniversary. First snowfall. Fireplaces lit. Thanksgiving and Christmas, this family-gathering season.
It also marks the season Hubby started slipping away from me.
Part of battling cancer was recognizing we had choices with each searing piece of spread-of-cancer news. When Hubby died the week before Thanksgiving, again there were choices to make. Every year at this time could be sorrowful. Or I could focus on the bounty around me.
The plentifulness of family and friends. The abundance of memories with Hubby as we lived more fully during the cancer years. The bounty of another day of freedom, of good food and back country roads that lead to log cabins on remote ranches.
This thought from Cicero:
Gratitude is not only the greatest of virtues, but the parent of all others.
Thanksgiving. It's not meant for one week out of the year.
What about you — what represents your abundance?
P.S. If you found this post inspiring or know of someone who could use some encouragement during a hard season, please share, tweet or pin!