In 1967, psychiatrists Thomas Holmes and Richard Rahe created the Holmes-Rahe Life Stress Inventory, designating a mean value for each major life event. For example, death of a spouse was at the top of the scale with a value of 100 points, while retirement from work was assigned 45 points.
* 150 pts or fewer equal a low susceptibility to stress-induced health issues
* 150-300 points imply a 50 per cent chance of a major health breakdown within two years
* 300 or more points raises the odds to 80 per cent
I scored 372 points. But then, I've always been an overachiever.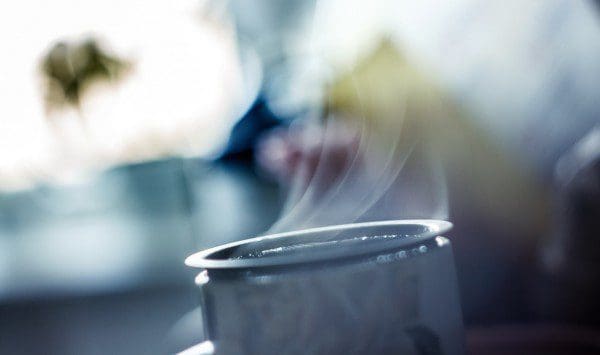 Photo credit: Unsplash
The life stress inventory includes events such as a change in residence, a major change in one's financial state, even a change in sleeping habits.
But missing from the list — interestingly — is caregiving for a loved one with a major or terminal illness.
This from a National Cancer Institute article entitled "Family Caregivers in Cancer: Roles and Challenges":
Family members confronting serious illness have been found to experience as much distress as, if not more distress than, the patient with cancer. This distress arises from the caregiver role itself as well as witnessing the patient's suffering.
I'm not sure how many points would be assigned to cancer caregiving, but it seems it would be up there with divorce (73 pts) or a major injury or illness (53 pts).
This wisdom from Portia Nelson entitled "Autobiography in Five Short Chapters":
I
I walk, down the street. There is a deep hole in the sidewalk. I fall in.                                                                                                               I am lost … I am helpless. It isn't my fault. It takes forever to find a way out.
II
I walk down the same street. There is a deep hole in the sidewalk. I pretend I don't see it. I fall in again.                                                I can't believe I am in the same place. But it isn't my fault. It still takes a long time to get out.
III
I walk down the same street. There is a deep hole in the sidewalk. I see it is there. I still fall in … it's a habit.                                       My eyes are open. I know where I am. It is my fault. I get out immediately.
IV
I walk down the same street. There is a deep hole in the sidewalk. I walk around it.
V
I walk down another street.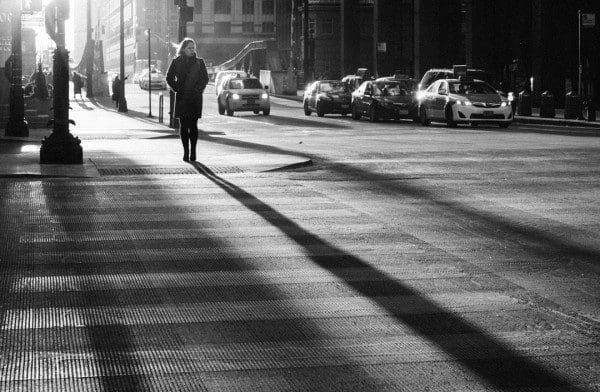 Photo credit: Unsplash
Life comes with its stressors. Given that fact, here are some tips when you're ready for living well with these events:
1. Be kind and patient with yourself. Time is needed to work through loss, and the amount of time varies for everyone. There is no deadline for grieving change. In every situation, something of value has been lost — a loved one, a job, your health, a way of life.
2. Embrace change. If there's something you can do about say, getting your finances on solid footing again or getting through a major illness, then go after it. Wholeheartedly. But if there's absolutely nothing you can do about your loss — an empty nest; widowhood; moving to a new town and leaving the familiar behind — then make the most of it. Embrace change and, when you're ready, begin creating a new life for yourself.
3. You have choices. With cancer, for example, Hubby had no control of cancer growth or side effects of treatment. He could (and did), however, control his nutrition and physical activity choices, his attitude, and whether to give back or stay glued to the couch (extreme exhaustion being one of the side effects of his particular treatment). Instead, we created fun and adventure and purpose together for the remaining years of his life. Ha! Take that, cancer.
4. Know that beauty can come from your ashes. This is another one of those choice-things. We choose self-pity and hatred and bitterness and unforgiveness and ugliness because this person (here's also where we blame God) took this valuable thing from us — our rewarding work, our spouse, our home, our financial stability. Or we choose patience with ourselves and others; we choose gratitude and grace and joy; we choose beauty.
Bottom line: Allow yourself time. Heal well. Forgive. When you're ready, look for all the things that are left after your unimaginable loss. Don't stay in dark places.
What about you? Are you in the still-falling-into-holes stage — which is perfectly fine, by the way — or are you learning to walk around them? Maybe even trying out a different route that may … could … might … in some ways, be better than the one you were accustomed to?
P.S. If you found this post helpful or inspirational, please share, tweet or pin!