One of the things cancer taught us was the importance of living now while there is a now. And so we took up hiking and snow-shoeing. And we established a non-profit and wrote for grant funding. And everywhere we traveled to speak, we planned side trips.
Presenting to audiences in Vermont, Connecticut and Maine sent us venturing the back country roads of New England. In Florida, we explored around Palm Beach and across Alligator Alley to Tampa Bay. Speaking in Denver took us up to Estes Park and hiking in the Rockies.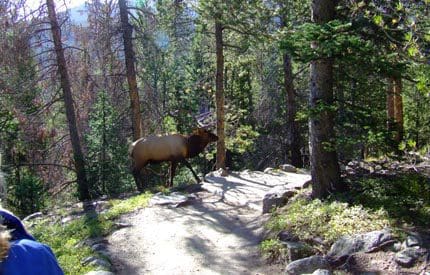 Hubby says this is why he makes me hike in front
One of my favorite road trips (which didn't happen to be a speaking-engagement-side-route) included hiking in the Tetons, horseback riding in Colorado and seeing the sights in and around Zion, Canyonlands and Arches.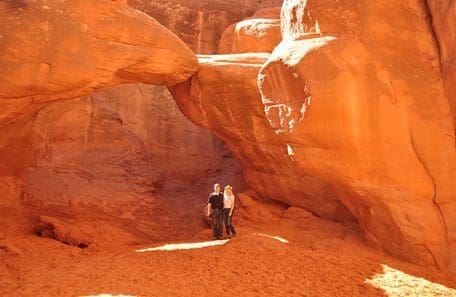 A friend once said that we can afford to do what we truly want to do. That spurred me to start a savings account for an Alaskan cruise to celebrate our 25th wedding anniversary.
When it came time to purchase the tickets, Hubby and I hesitated. Because we could put this money to better use than a cruise. Right?
Daughter Summer, away at college at the time, said to me in a rather firm voice: "Mom. You and Dad are going on this cruise." (Don't you hate it when your children are wiser than you?)
So here's the thing. Your loved one may not be here tomorrow. Or next year. What is it you could and should be doing now to live fully? To make memories?
Back when I started saving for the Alaskan cruise, I stashed away loose change and unexpected rebates. And then the funniest thing happened. The amount grew large enough that it needed its own bank account. And then there came a time when I told Hubby that we had enough saved for a cruise.
Making memories, though, doesn't need to cost a ton of money. Hubby and I established a standing Friday night date. Sometime around mid-week he would ask, "What are we doing this Friday?"
Me: "I don't know, but I love it when you talk that way."
A date doesn't have to be very expensive. Oftentimes we picked up some healthy take-out, set up in Drake Park and played Words with Friends. A successful date was when I beat Hubby.
So, in light of making memories, I packed the grands into the mini-van and drove thirty-two miles to the next state over. So they could swing and slide. But not just any slide. We're talking a three-story castle slide.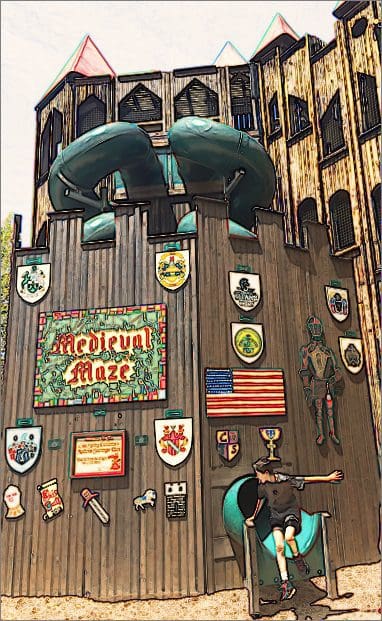 … with big swings …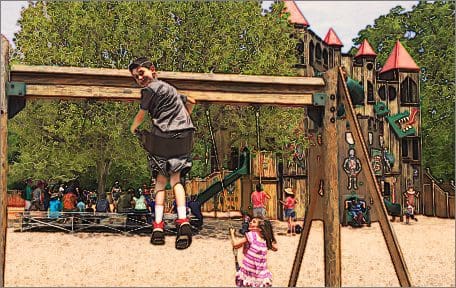 … near a take-your-shoes-and-socks-off creek.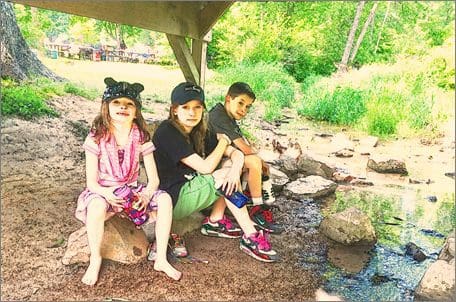 Making memories. Even though it would have been simpler to stay home. And not pack the picnic lunch. And not stop for ice cream afterward.
But creating a memory doesn't always have to make sense.
What have you always wanted to do with your spouse, family, friend? If you had enough money saved, where would you go? What's keeping you from saving?
What memory would you like to make?