It was the news of yet another cancer death this week that made me think of the incredibly kind people who reached out to us when Hubby was dying. So, what to do for the bereaved or for those who are keeping vigilance as a loved one is dying?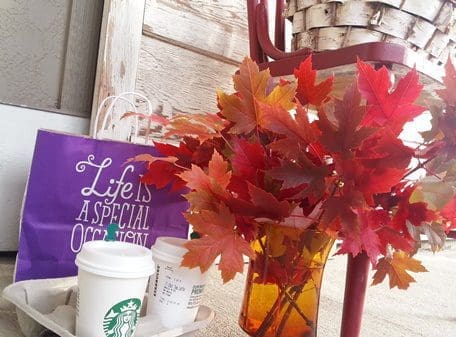 Here are some ideas from all the thoughtful, helping-us-fight-cancer, creative, would-do-anything-for-us people in our lives:
1. Deliver food. Homemade or otherwise. We received full and fabulous meals. Homemade soups. Restaurant carry-out. Breakfast breads. Gift baskets overflowing with fresh fruit and snacks. Beautifully-decorated cupcakes. Dark chocolate (chocolate is a food, you know). If you're thinking of preparing food for the family, find out how many they're expecting for meals and provide accordingly.
2. Be a Porch Fairy. We were blessed with the most amazing Porch Fairy (defined as someone who randomly leaves gifts on your front porch without knocking). In addition to food and flowers and a variety of gifts, there were daily hot beverages. Chai tea for me and Americano coffee for Daughter Summer. When the Porch Fairy was out of town one week, she left a Starbux gift card in advance to make sure we were covered. I can't tell you how much a daily 7:30am Chai tea—one of those luxury items—meant to me at a time when Hubby's life was slipping away.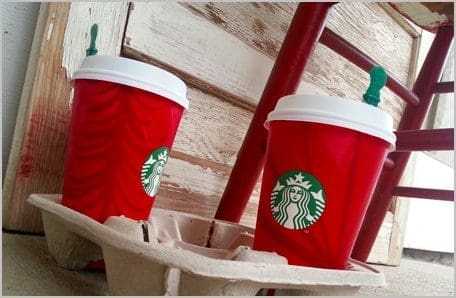 3. Unclog a toilet and other practical stuff. People placed our garbage can on the curb and returned it to the garage. Shoveled our snowy walks. Unclogged our toilet. Re-planted the birdfeeder so Hubby could watch the activity from his hospital bed in the living room. Took our vehicle to have a slow-leaking tire replaced. Cleaned our home and set up a Christmas tree while I was in Hospice House with Hubby. Several of these chores were done without my asking. But a couple times I sent out an e-mail and always had ready responses. People want to feel as if they've made a contribution during a hard time in someone's life. If you're on the receiving end, ask for help (this is a hard thing for me to do). If you're on the giving end, consider blessing someone with your time and effort.
4. Write a thoughtful note. Mail it. Lovely cards started pouring in when Hubby died. I re-read all of them after things settled down again. Each kind message represented one more person in my life who cared, and the abundance made me feel so very rich.
5. Contribute toward expenses. There are added expenses with the passing of a loved one. I was not expecting checks to come tumbling out of cards as I opened them, but there was enough to cover funeral home expenses. And that meant a great deal to a brand-new widow wondering how she was going to survive financially on just her income.
6. Send cinnamon candles or mismatched socks. And chocolate. Because Hubby started slipping away from us during the fall and the onset of winter holidays, people sent seasonal gifts. Fleece blankets and fleece pillow cases. Pumpkin-themed gifts. Poinsettias. A beautiful Christmas wreath for our front door. Packages arrived with fleecy pajamas, the smell of yuletide cinnamon candles. This wooden box sign: "It is well with my soul."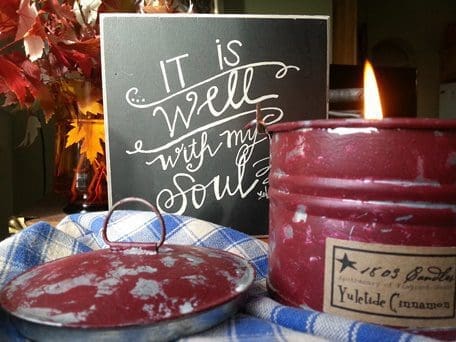 There were flowers and books, a lovely journal, and dark chocolate. Sheets of postage stamps. Yarn and knitting needles. Puffy eye gel. And dark chocolate.
A friend loaned her diffuser with several fragrances of essential oils. Another friend delivered mismatched socks. Because life is too short to wear matching socks.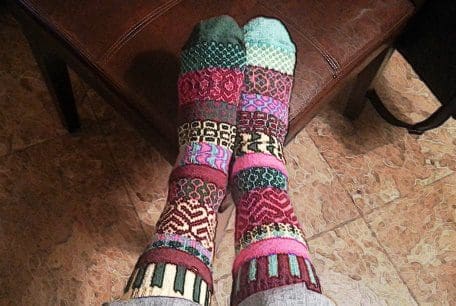 A friend created a photo book with a collection of hiking and snow-shoe photos. Priceless treasure – this remembrance of outdoor activity with our cancer hiking posse.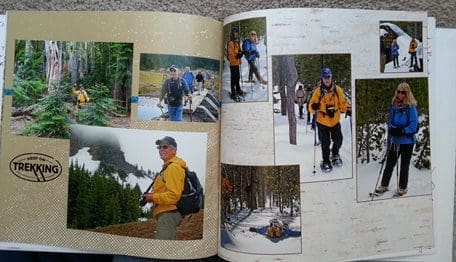 There was this unique wall art. To be decorated year-round, depending on the season. A gift from a friend who asked how he could help. I forwarded a photo and this is what he and his wife came up with.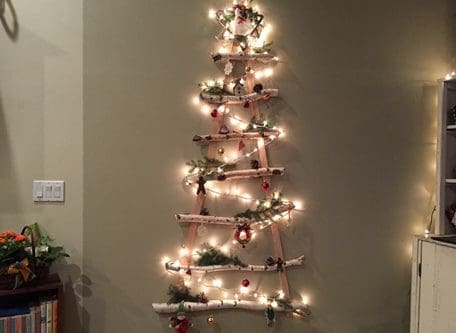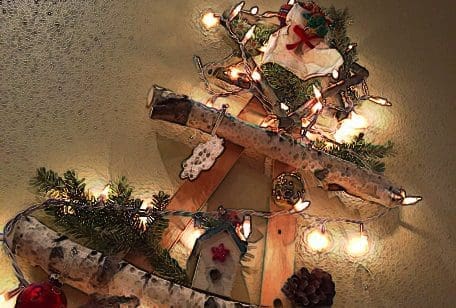 We received gift cards to Whole Foods and Target. And after Hubby passed, beautifully crafted jewelry. Half my heart is in heaven.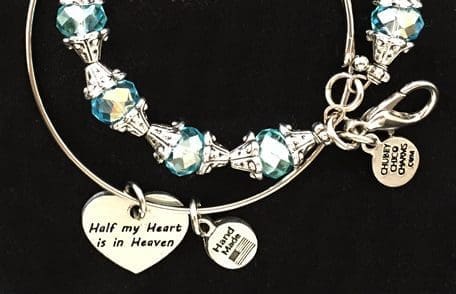 At a time when we didn't realize how much we needed it, we were surrounded and overwhelmed with love, and it showed up in so many creative ways.
What are some unique and thoughtful gifts you've received in time of loss?