You know New Jersey is referred to as the Garden State, right? The Jersey kids and grands live in the land of u-pick strawberry farms, pumpkin patches, and fields and orchards. Today we visited Terhune Orchards in Princeton. For a quarter, you can buy goat food and make a local friend.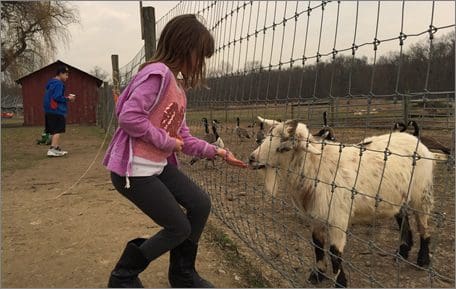 Or pet the farm cat for free.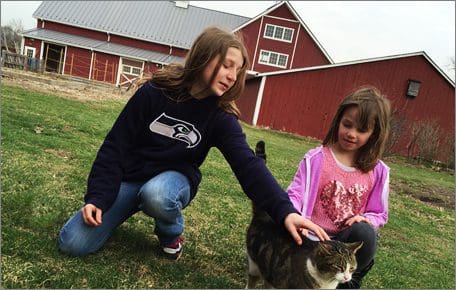 Purchase a steaming cup of homegrown cider, or stock up on fresh winter veggies and early spring color.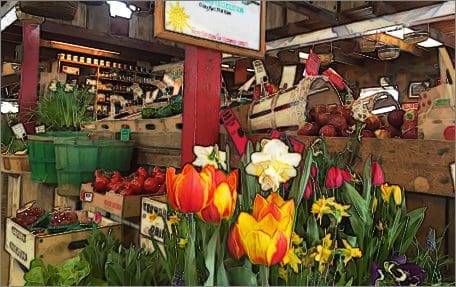 Or buy a *square* of wood off the back of an ancient farm truck.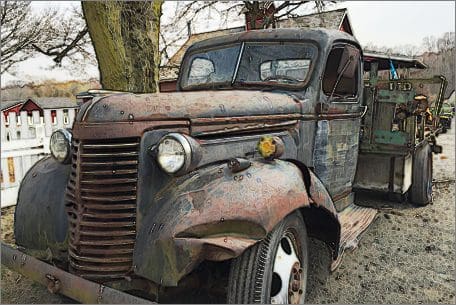 Hubby was diagnosed with cancer before SIL Josh moved our daughter and grandkidlets a continent away (does that still sound bitter? because we actually forgave Josh a long time ago).
Cancer motivated us in many ways:
1. To eat more healthfully.
2. To add more physical activity to our lifestyle.
3. To notice things and live in the present gift of life.
4. To live gratefully, counting blessings instead of losses.
5. To create as many experiences as jobs and finances would allow.
6. To want to give back and share our story of how we were living well with metastatic disease.
Regarding #5, we've been to Jersey. And Philly. New York and Boston. And other large places in the east. And we've learned that it's plain-not-smart to prejudge a place.
Today, weaving along back country roads past split rail fences and beautiful old stone buildings and ancient trees presiding over red barns, I saw the land through fresh eyes. Beautiful country, this Jersey.
Has cancer motivated you to do some exploring? Even to places you had thought would be different than what they actually were?