Today = ordered an Uber car to the airport, got through security at LAX and am seated with a Chai tea. An hour and 22 minutes before my flight to Jersey is scheduled to depart.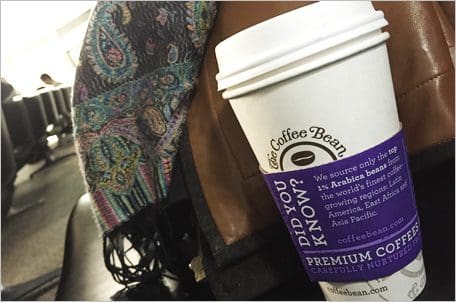 This is not my fault. Remember, I was married to Hubby all those years.
This text message from Daughter Summer yesterday morning: "Just got off phone with adoption agency. They want to see us in court on Monday."
In Africa.
Summer: "Wondering if you're in a place to drop everything and fly here … by tomorrow possibly?"
Of course. I'm retired. I have airline miles.
Love the sound of that. Let me say it again. Of course. I'm retired. I have airline miles.
In an effort to be efficient, I thought I'd order the Uber ride to the airport a day in advance. Uber doesn't work that way. Uber arrives soon after the ride request. Like, very soon after.
Text from driver seven minutes later: "Hi. I am here."
Oops. It obviously doesn't pay to be efficient. This is my fault, not Hubby's.