Since we've been eating our way through LA, today's 600-ft-elevation-gain hike through Runyan Canyon provided some much-needed (for me) sweat therapy.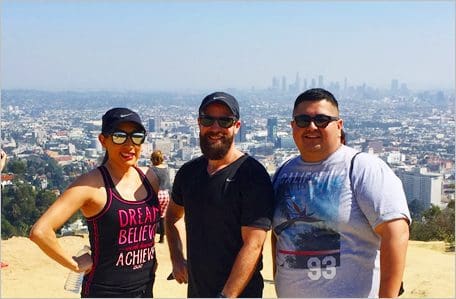 And then the crazy kids decided they wanted to run back. "Just an easy jog," they said. Which confirmed that I am not now—nor will I ever be—a jogger. Give me hiking boots on a mountain trail; snowshoes in deep powder; but don't make me run. Wah.
So after all this sweat therapy, we rewarded ourselves with food at M Café. Of course. Where I had the best salad I've eaten in a long time – hearts of romaine and mesclun greens, avocado, cucumber, spicy black beans, roasted corn, tomato, crispy tortilla strips and chipotle dressing.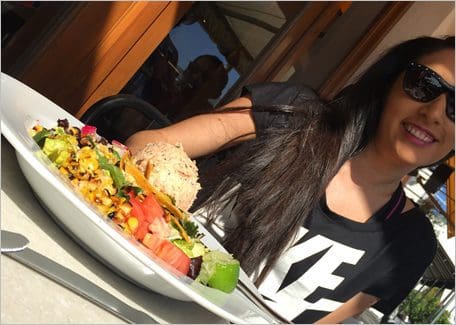 Which means we're still eating our way through Los Angeles.
Sometimes a thing never enters your mind until someone tells you not to do it. This sign at the end of the Runyan Canyon trail where it hits Mulholland Drive: "Please Do Not Use This Gate As An Exercise Apparatus."
Which practically begs people to use the gate as an exercise apparatus. In this case, a chin-up bar.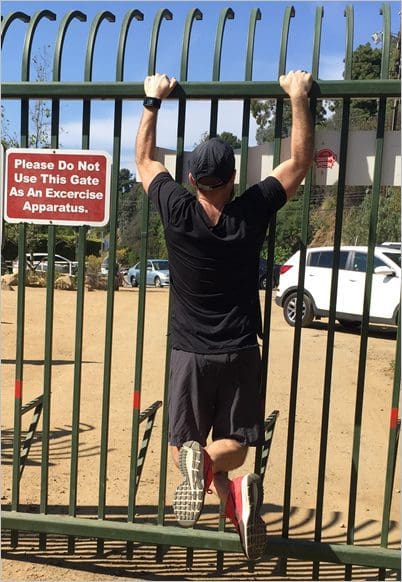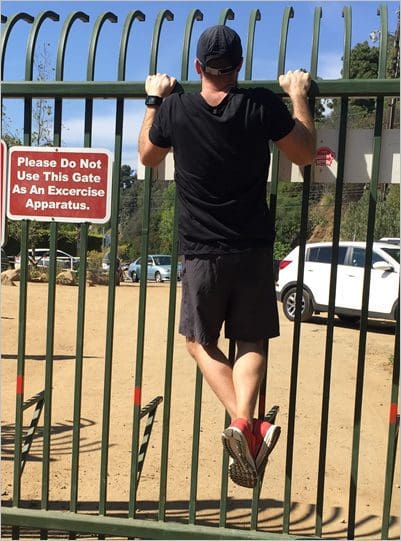 Things I've learned since relocating temporarily to southern California:
1. Sometimes your adult children never really grow up.
2. If J&D stayed here year-round and we ate out three meals a day – every day – we'd never finish eating our way through the all the great food in the Los Angeles area.
3. Even though I'm a born-and-bred California girl, my preconceived ideas of southern California were pretty much off-base.
Consider exploring someplace you never thought you'd enjoy.