Son Jeremy and DIL Denise are home for five days. And all we've been doing is eating. At some fabulous places. Kale chips and a delicious veggie-and-fruit power shake concocted from almond milk made on location at the little juice café, Kreation, in Venice.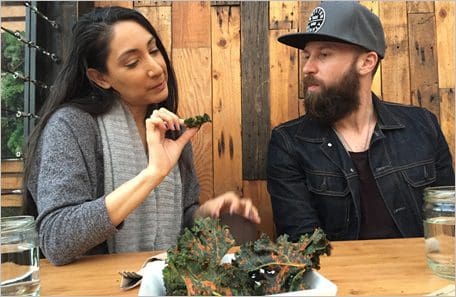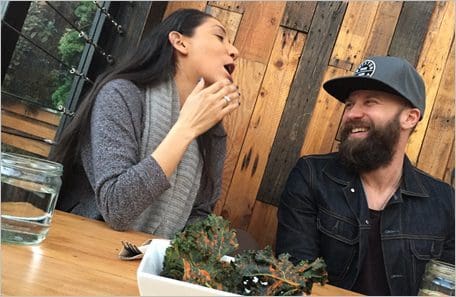 For lunch, authentic Mexican food on a walking street in Little Mexico. As soon as you turn the corner onto Olvera Street you're in a different country. Large, leafy trees. Sun-dappled brick buildings. Colorful bougainvillea.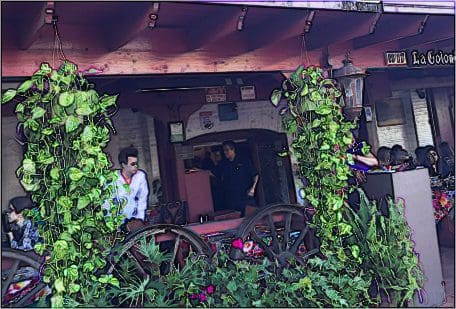 We ate at La Golondrina where they serve up deliciously authentic Mexican food, including the best guacamole you've ever eaten. And for dessert, beautiful romantic Spanish music.
And then two sushi dinner dates. Yes, two dinners the same day as the Mexican lunch.
The first with friends of J&D's—Clint and Dianna—who happen to be my three-blocks-away Marina del Rey neighbors.
I am now a sushi fan. Seriously delicious offerings. No, seriously delicious offerings. I couldn't even begin to tell you what I ate—some cooked, some not so cooked—because I let the experts order. But I think I heard the word eel at least once last evening. I know what you're thinking.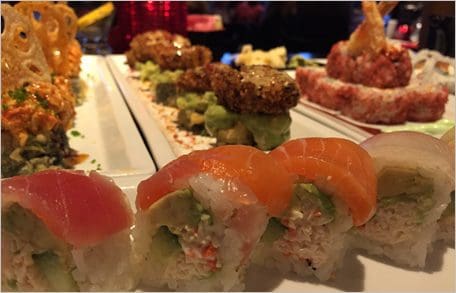 And then a second sushi dinner with more of J&D's friends—Drew, Milton, and Barbara—and Drew's mother, Mary. What was referred to as the *mom date* because Mary and I are both visiting our sons from out of state. And we two moms hit it off.
Here's what I think: If you've never eaten kale chips or raw fish, try it.
Step outside your comfort zone.
Hop on your bike with the pink rims.
Visit historic places.
Meet new people. Make new friends.
And try the sushi.