Today's plans included breakfast for lunch at The Griddle Café on Sunset Blvd and then on to the observatory in Griffith Park high in the hills across from the famous Hollywood sign.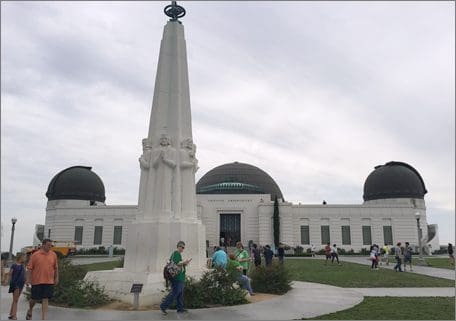 I had originally planned to hike the trail to the Hollywood sign, but instead, took my time wandering through the observatory, catching a show in the planetarium, weighing in on the moon (19 lbs), and spending an intellectual moment with Einstein.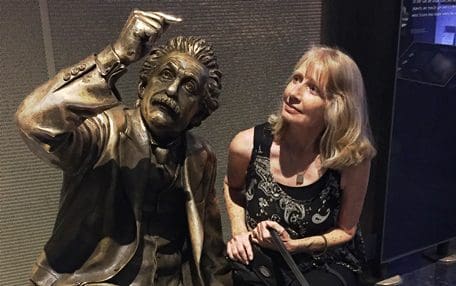 And I was relieved to learn that the earth is still rotating—at least for today—as confirmed by a pendulum hanging from this ceiling.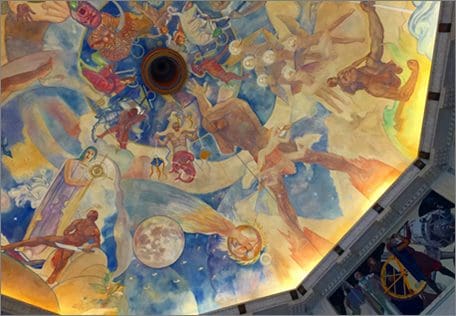 And then my phone battery let me know it was losing juice. Fast. (I think it was trying too hard to find itself.)
First panicky thought: How am I supposed to get home without GPS? I can imagine my son getting the call from LAPD: "Are you missing a mother? We found her wandering on the 405, babbling."
You'll be pleased to know—after a hastily-whispered prayer—that I got a good visual of a map on my phone before it died, wrote on a scrap of paper: "Vermont to the 10 west to the 405 south to the 90 west."
And made it home safely. Which is a huge accomplishment for this mountain-lake-log-cabin-strap-on-snowshoes girl.
And so, a couple of travel tips:
1. Venture off the couch. Often.
2. Travel with eyes and heart wide open – we live in a damaged world, but there is amazing beauty here, and there are some pretty incredible people along the way.
3. Discover. Learn.
4. Look at your gas gauge once in a while.
5. Take your phone power cord.