This is my pink ride for the next few months. Well, it's actually DIL Denise's bike, but she and Son Jeremy are working on the east coast. And she entrusted me with the key to the lock. Which she may or may not regret. Because I'll be putting in a lot of miles on these tires. Because there's no place to snowshoe around here.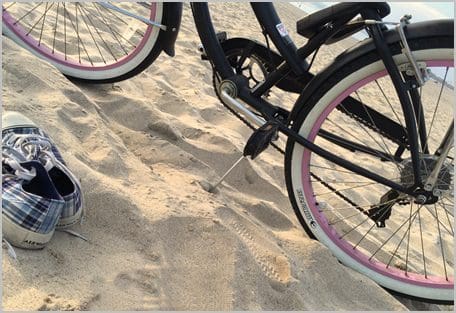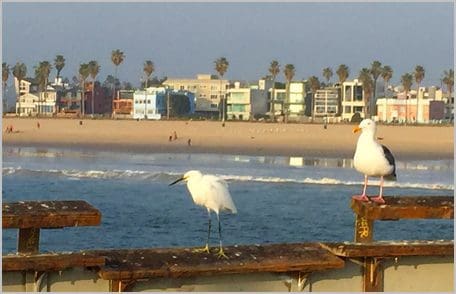 I've been getting all kinds of questions and advice since relocating, which really helps as I continue navigating through widowhood. This from a girlfriend:
Enjoy the craziness of Venice Beach — and remember, tattoos are forever, so none of that impulse ink on the boardwalk!
And this from one of The Brothers-In-Law:
Did you make it down there okay? Is there much traffic? Are your neighbors nice? Have you seen the Lakers play? Have you heard sirens? Have you joined a gang?
Haven't gotten a tattoo or joined a gang. But you can bet I'll blog about it when I do. Meanwhile, painted toes meet Venice Beach.