The rules are childlike. You simply list ten things for which you are grateful. But the catch is this: the Top Ten things must have something to do with the moment. So, last evening, for example, as I was driving home from Saturday evening service alone, in freezing temperatures and darkness, and my car started up and the heater kicked on and the roads were paved and Christmas lights were cheering along the way … well, there you go – four things on the list already.
This simple game keeps me focused on the good that's happening in the moment. And there is much good in this moment if I look for it.
This from Peggy Noonan, who writes an opinion piece for the Wall Street Journal:
What is life? It is the nice big thing you enter each morning when the alarm goes off and you put your feet on the cool floor and then stand, with your hands on the bottom of your back, and look out the window.
Life is made up of so many lovely, ordinary, miraculous things. Alarm clocks. Being able to get out of bed. Floors. Feet to put on floors. Windows. Eyes to see out windows. My life didn't end when Hubby took his final breath. It doesn't start when I realize my dreams and goals. It's here and now.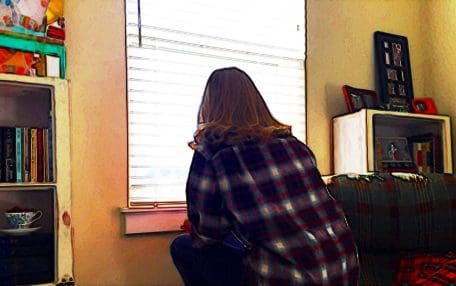 I invite you to try the Top Ten Game. Often. Because each time you play it, you win.