Thin blue skies. Temperatures soaring into the low thirties. That's all the invitation I needed to layer up and find my hiking boots in the too-clean garage. My favorite in-town trail follows the Deschutes from Farewell Bend Park upriver for a mile and a half before it crosses the footbridge and heads back down.
It's beyond my comprehension how the color white—a sort of non-color—can be so beautiful. On boardwalk.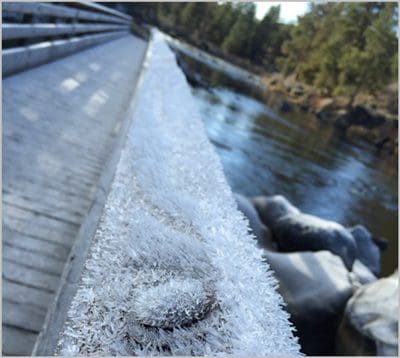 On mossy rock. And fallen log.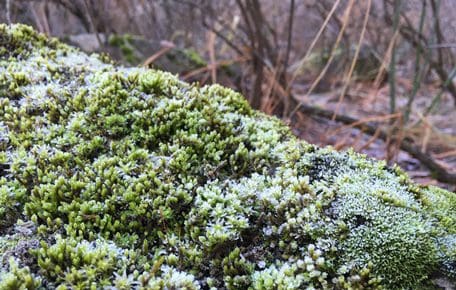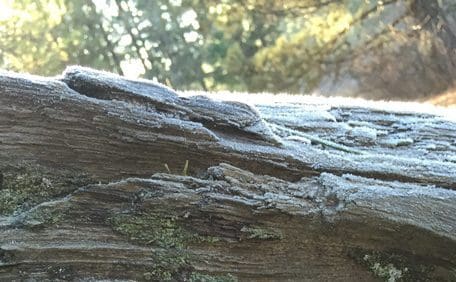 I would safely estimate that Hubby and I have walked this trail a couple hundred times through the years. But yesterday was the first time I walked it alone.
And while it was different and I certainly missed Hubby's companionship—we share so many miles of memories on the local trails, and in the Cascades, Tetons and Rockies—there was no sadness or depression. I think the key is to choose courage. Choose to do some things alone. Not everything. But some things.
It was good to be outdoors. Along the river. Beneath the impossibly tall trees. Pulling out my phone to shoot photos of beautiful white stuff. Grateful that I was able to do something that Hubby and I did so much of together — and sorrow was nowhere in sight.
Side note: Here's one of the things I love about Bendites. They're generous in sharing their cold weather gear. To the person who provided the loggers in the traffic circles near Farewell Bend Park with some brightly-colored protection in this freezing weather, well done.