I order a wreath from her every year, but I had decided against it this year. An unnecessary extravagance. And then, this. On my front porch today. I recognized immediately the handiwork of the Wreath Fairy before even reading her note. Julie. Owner of Desert Dream Gardens.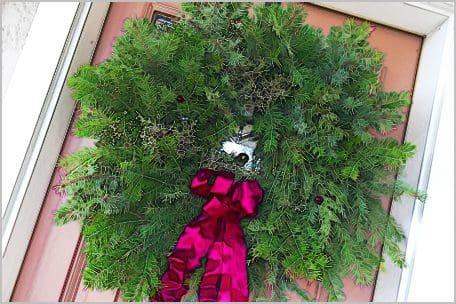 And this set of beautiful bracelets from Karen. "Half my heart is in heaven."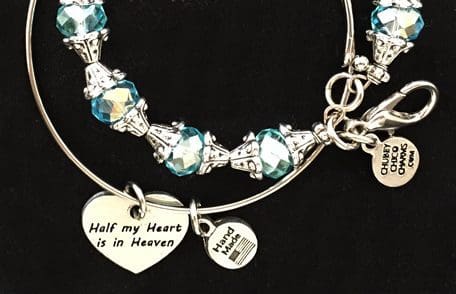 If there's one thing I've learned from this incredible experience of caring for Hubby, of planning a service and planning a new life, it's this: There are a hundred and one ways to say, I'm thinking about you. I can't imagine what you're experiencing, but here's something to bring you sustenance, make you smile, help defray funeral expenses; here's something to add beauty to your life, your home.
People are amazing. And as many amazing people as there are in my life, there are that many ways they have gifted. Creatively. Extravagantly.
Hubby and I have said that cancer was a gift to us … and certainly not one we would re-gift, but still. So much good has come of this horrible disease, so many incredible people we would not have otherwise known.
Gift.