The rule on this first full day as a widow: pajamas all day. Daughter Summer and I aren't allowed off the couch except for coffee and tea breaks. And bathroom breaks. And food. And to answer the door. But no one will be allowed in unless they're wearing pajamas. Although we might make a few exceptions.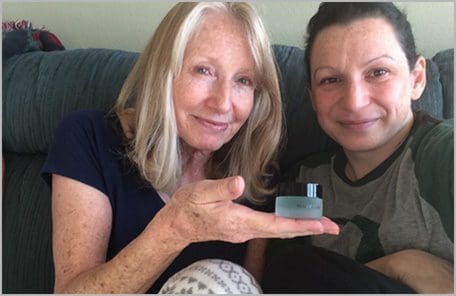 Puffy eye gel – just what we're needing at the moment
Fresh out of tears this morning. Until I began reading the Facebook posts that magically appeared overnight. I didn't know the body could manufacture so many tears. I'm fine until I read kindness. Especially the ones from the siblings-in-law affirming that I will always be a part of their family. And then fresh tears. Enough with the kindness already.
Apparently there were Housecleaning Fairies and Christmas Tree Decorating Fairies here yesterday morning. A conspiracy instigated by Daughter Summer. It was so lovely coming home to a clean house after being gone the past four days. Laundry done, hospital bed vanished, kitchen counter devoid of meds and syringes and pads. And a bit of holiday cheer spread throughout. Bless you, dear fairies.
There are lists to be made and things to start checking off those lists. But until the busyness begins, this quiet, early morning reflection and greeting the lighting of a new day in which I will go on living in honor of Hubby.