There was the Thanksgiving when I was alone at my son and daughter-in-law's place in Tucson (well … not completely alone, if you count my grand-dog, Chloe). I signed up to help serve a community Thanksgiving meal at the Salvation Army, and by the end of the day I was exhausted. But in a very good kind of way.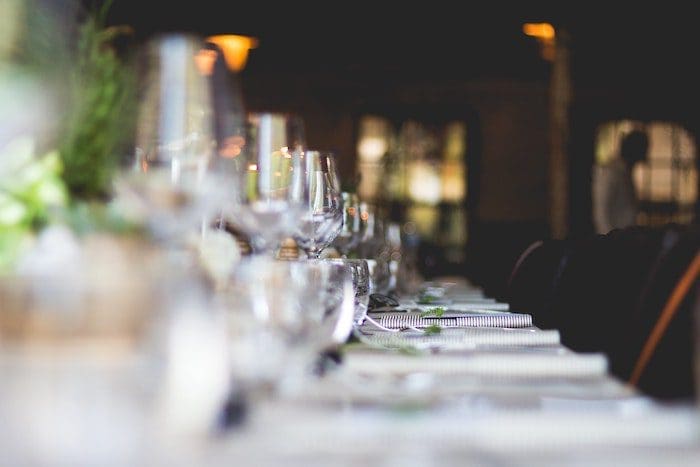 Earlier that morning, my daughter Summer texted from New Jersey: "I hope you have an unexpectedly fun day today." Thanksgiving that year will go down as one of the most unexpectedly fun Thanksgivings ever. Although I didn't eat the food or drink the beverages, it was an unanticipated day of feasting.
And then there was the Thanksgiving dinner the year my daughter and son-in-law and the grands moved back to Oregon from New Jersey. They got the keys to their new home on the Monday before Turkey Day, and I drove over the mountains to help them unpack. One of the pastors from their new church invited the entire gang to their holiday meal. The couple pushed furniture aside and set up two tables in their living room. Tablecloths. Dinnerware. Glasses.
It was the loveliest thing to do: invite eight extra people to their table when they could have had a quiet three-generation holiday celebration by themselves.
Fast forward to this year. My daughter and son-in-law were given use of a lovely vacation home in the Phoenix area. With their oldest daughter and oldest son and his new wife now living in Arizona, it was the perfect opportunity to get their entire family together.
There were twelve people at our table … or, I should say tables, because we carried the dining table outdoors, lined it up with the patio table, and set twelve mismatched chairs around, careful not to touch the large saguaro cactus growing nearby.
Dan slow-cooked the turkey in an oven bag, using the gas grill as an oven. My granddaughter-in-law and I made pumpkin desserts. While I kept the pots and pans washed, my oldest Ugandan-born grandson smashed potatoes, sautéed onions and fresh green beans for a green bean casserole, and layered sweet potatoes into a dish, drizzled with chipotle sauce and popped into the oven. My daughter roasted Brussels sprouts and carrots, made the stuffing and gravy, and set out the rolls with a bowl of her scrumptious handcrafted cranberry sauce.
There was much laughter as we gathered around the table in the sunshine near the saguaro cactus—sharing amazing food and stories and what we were thankful for. This outdoor feast with the temps in the low 70s will surely go down as one of the more memorable Thanksgivings. Ever.
In her book Bread and Wine, Shauna Niequist wrote:
They say the way to a man's heart is through his stomach. I believe that's absolutely true. Not that the way to land a guy is by baking him cookies, although it never hurts. But that if you can satiate a person's hunger, you can get a glimpse of their heart. There's an intimacy in it, in the meeting of needs and the filling of one's stomach, that is tied to the heart.
How important are family gatherings and friend gatherings, and celebrations and tables laden with food? Critically important.
I believe God invented gathering places. He created food and the art of cooking, and He crafted our taste buds to enjoy the food. It was God who generated laughter and the ability to share stories and remember memories.
We have the choice of inclusion—the choice to invite people in, and the choice to accept the invitations of those who want us around their tables.
As Thanksgiving passes and another Christmas and Hanukah season begins to twinkle and sparkle, what if we invited people to join our holiday celebrations? What if we accepted the invitations of people who want us at their tables? What would that look like?
I think it would look like tidings of comfort and joy.