My friend, Sandy, with her gift for storytelling, is currently working on a documentary about my friend, Charity, titled "Reach for the Stars."
Goosebumps are the first sign I've found a story I want to tell.

– Sandy Cummings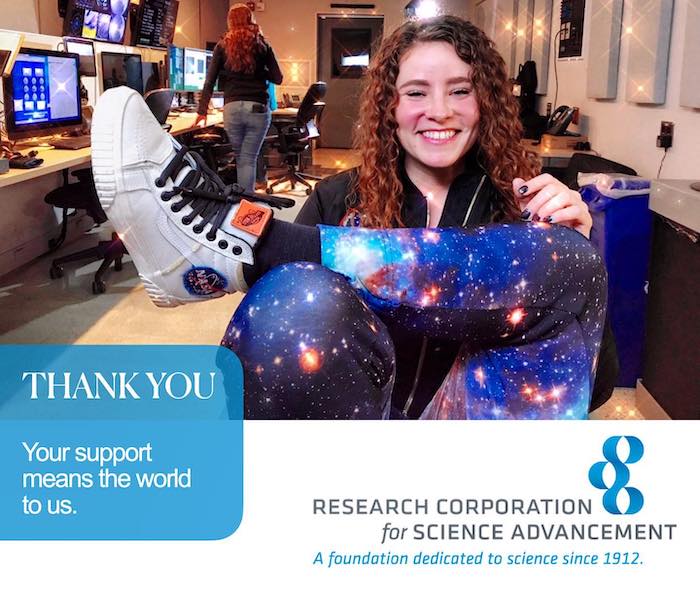 As Sandy learned more about Charity's life so far —
… the hardships, joy, tragedy, and now hope, up popped the goosebumps. I knew Charity's story would inspire so many people.
You'll be amazed at what Charity has accomplished since the days I was her high school cheerleading coach, despite the grief and seemingly insurmountable obstacles thrown in her path.
Currently an astrophysics grad student at University of Arizona, Charity is in the process for reaching for more of the impossible: she has aspirations of becoming an astronaut.
And I am one of her most enthusiastic cheerleaders because impossible isn't my choice of word for her goals.
Charity, though, is the first to say how far-fetched it is for her to qualify as one of the astronaut trainees out of the thousands of applicants: she doesn't have a career in the military, doesn't have experience as a pilot, or many of the other requirements that seem to describe what an astronaut looks like.
And yet … here she is, working toward that far-flung goal.
After Sandy met Charity, the two women grew to know and trust each other as the storytelling process began:
The best part of creating documentaries is getting to know the people whose stories we're entrusted to tell, the fascinating connections we make along the way, and the compassionate and talented people we get to work with behind the scenes.
For more about the film and to view a short trailer, click here.