What if we could collaborate with those whose skin color, ideology, or religious beliefs are different from ours—for the sake of dialogue, and serving the needy, and finding common ground?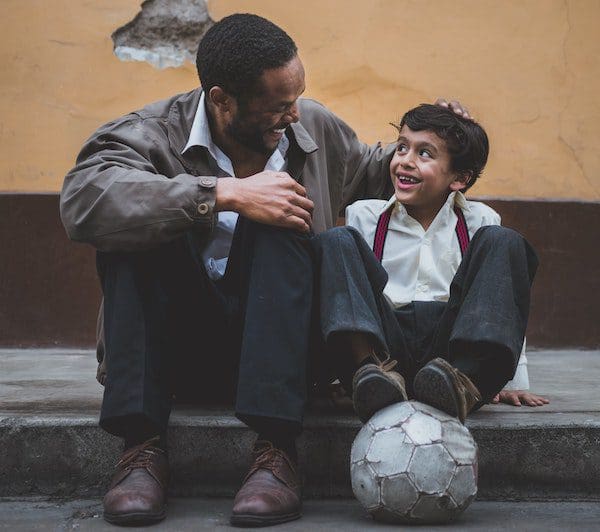 I first met Bev on one of her training days. She's part of a group delivering hot meals to a couple of the homeless camps on the edge of town.
She called to see if the shower truck could be incorporated into their efforts.
The answer was, Yes, if they provided a driver and volunteers to sanitize the shower rooms in between client use.
Bev recruited the volunteers and my husband Dan trained her on the truck, teaching the basics of set-up and tear-down.
Bev is a hard-working young woman with creative ideas and compassion for the homeless. She and I connected beside a propane fire pit on a rainy winter afternoon. We carry similar hopes and dreams—we both want our lives to matter, to make a difference for others around us.
Here's the thing: Bev is part of a group that carries opposing ideological views from where Dan and I stand. 
But we have a good deal more in common than not-in-common.
It was Maya Angelou who said:
We can learn to see each other, and see ourselves in each other, and recognize that human beings are more alike than we are unalike.
A couple days ago, Bev and a handful of volunteers showed up at our place in the snow, ready to take on the project of attaching an awning to the side of the shower truck.
I served warm banana nut bread to the crew mid-morning as they worked in the cold—deciphering instructions, a quick trip to the hardware store, unfolding and threading an uncooperative, over-sized awning through a metal slot.
Instead of viewing others in a divisive manner—pointing out all the things we don't have in common—what if we could determine to come together in unity on matters that matter?
Some people may argue that by helping meet the basic needs of the homeless right where they live, we're enabling them.
But until we personally experience abandonment, and neglect, and post-traumatic stress, and abuse, and mental health issues, we can never know what it means to walk a mile in their shoes.
So instead of asking them to walk a mile—or two or five—for a hot meal, a hot shower, for warm socks and clean underwear, can we walk toward them, hand-in-hand with our brothers and sisters who don't share our same political or religious views?
What would that look like? It might look like warm banana nut bread served to a crew of determined young people.
It could be get-to-know-you conversations around a propane firepit in between dispensing food and clean towels.
It could look like cooperating in the driving and setting up and maintaining of a shower truck for the homeless.
This thought from David Boies:
Embrace a diversity of ideas. Embrace the fact that you can disagree with people and not be disagreeable. Embrace the fact that … if you can find common ground, you can accomplish great things.
Can we come together with those whose skin color, and ideology, and religious beliefs are different from ours—for the sake of dialogue, and serving the needy, and finding common ground?
We can. And should.