Dan and I planned a honeymoon that would allow us plenty of time outdoors: camping, hiking, paddling, eating meals at picnic tables.
Oh, and zip lining.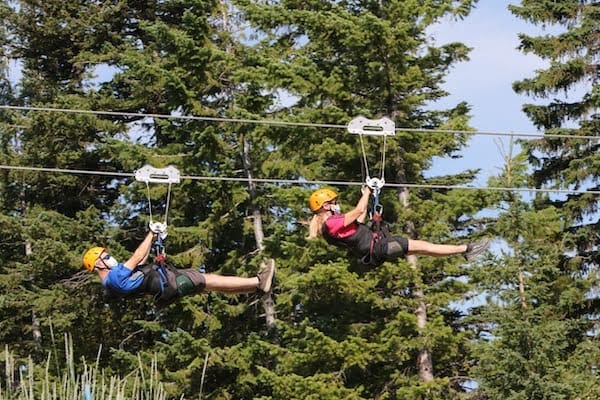 According to Harvard Health, among other things, exercise can reduce our chances of getting heart disease, diabetes, and certain types of cancer; keep our bones strong and our joints healthy; reduce stress levels; and improve our mood and mental functioning.
There's one more benefit not listed in the Harvard Health article: Physical activity—particularly outdoors in God's impressive creation—can upgrade a great honeymoon to the perfect honeymoon.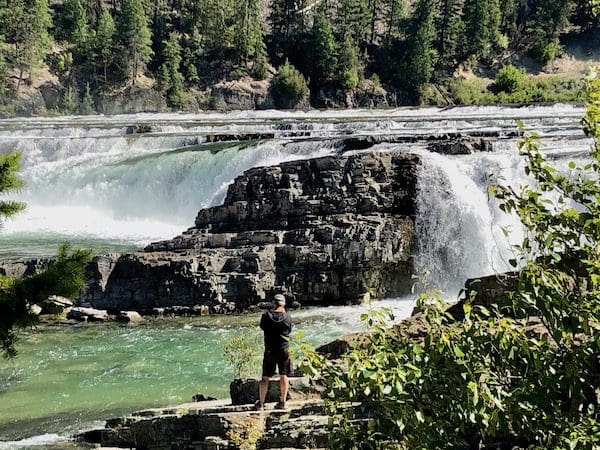 If I had to pick a favorite outdoor activity of these past couple weeks, it would have to be our 'accidental hike' in Glacier National Park.
It was the day we planned to drive the Going-to-the-Sun Road through the park. We knew East Glacier was closed. But we expected to make it as far as Saint Mary Lake where Dan had mapped out a couple of shorter hikes.
Alas, the road was closed well before the lake, so we turned around and parked near a burbling little creek, following it upward and into the trees …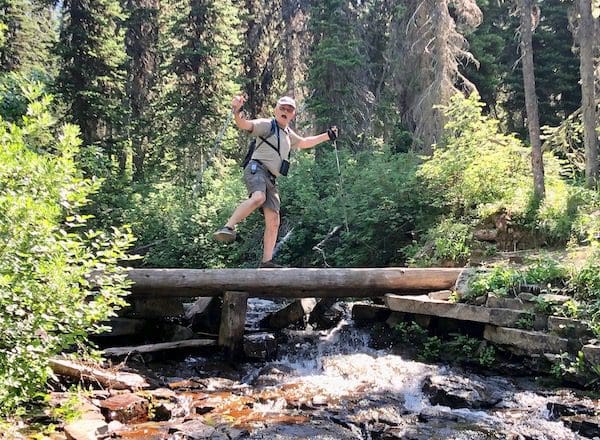 … before breaking out into open spaces littered with wildflowers.
Climbing further still—above the tree line—we followed a tight trail wedged into the side of a mountain.
A total of ten miles with a significant elevation gain.
An accidental hike. Spontaneous. Fun. Rewarding.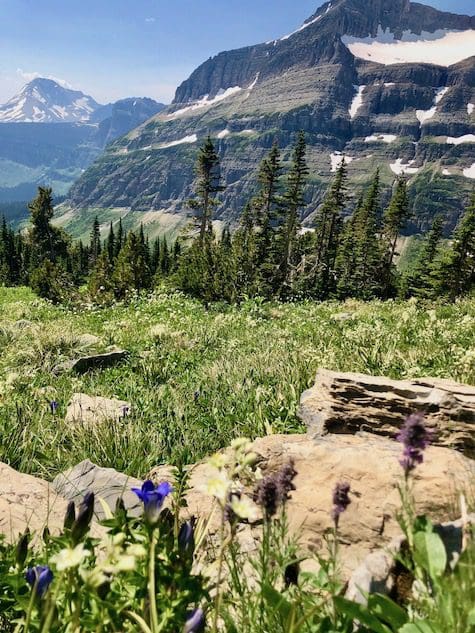 There was this quote on one of my birthday cards a week before our wedding:
Out there, unplugged, beauty all around, we can see who we are … our strength, our humanity, our need for quiet calm. Hiking reminds us that life is best lived one foot in front of the other.
Dan and I have experienced out there these past two weeks.
We participated in the unplugged. In the beauty, the quiet calm.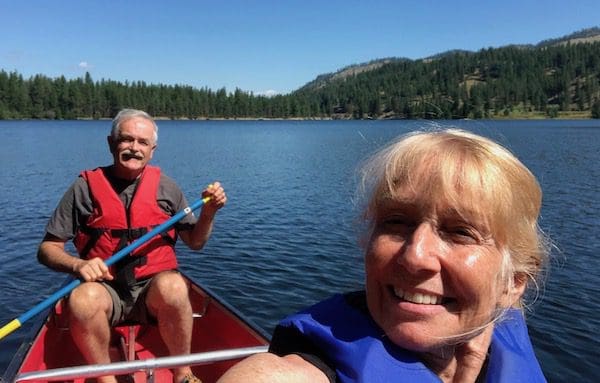 What if?
What if we could slow our aging process, increase our levels of energy, and extend our quality of life?
Exercise slows the aging process, increases energy, and prolongs life. — Harvard Health
What if we could incorporate some simple movement into our everyday lives—walking, gardening, stand-up paddle boarding, bowling—for better quality of life?
And what if that better quality of life could help us manage the hard and holy moments that show up from time to time?
Signing off from Montana where we've been slowing the aging process, increasing our energy, prolonging our lives … and having more fun than two senior citizens ought to be allowed. Smile.
Side note
Any man who understands the importance of mid-morning tea breaks, who pours steaming Chai out of a thermos for his bride—that man's a keeper.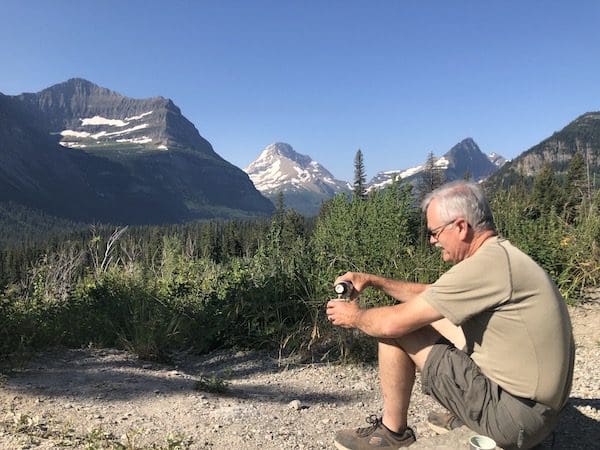 I'm keeping Dan.