I have a new best friend. Dan.
We've ridden mountain roads on a motorcycle and let our hair fly loose in a Jeep Wrangler. We've shared meals and Sudoku puzzles and volunteer experiences. We've planted flowers and veggies together. We've hiked and kayaked.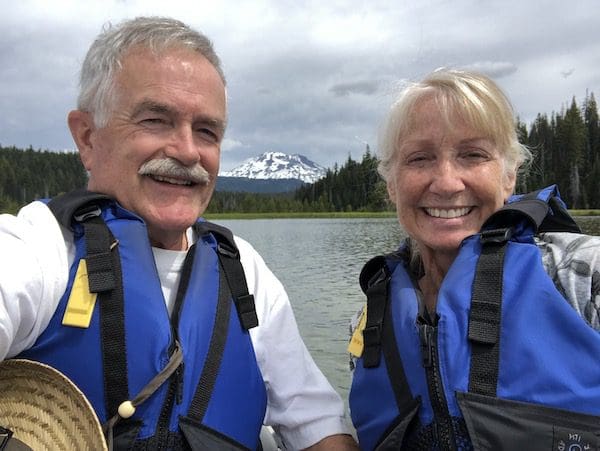 I was quite content as a widow. But Dan has ruined all that.
I can't imagine going back to being single after sharing so much of life with this good man.
We enjoy working outdoors together, browsing through Home Depot and local garden shops, watching the same kinds of movies.
Excursions over the mountains to see our kids and grands in the valley are so much more fun with a road trip companion.
But. If you do a web search, you'll find articles with titles like these: "Why You Shouldn't Be Friends With Your Spouse," and "Please Don't Call Your Spouse Your Best Friend."
The reasons listed include: "When you're in a friend zone marriage, you don't really care what your partners' needs are." And, "You and your partner should be lovers, not friends."
One psychologist wrote that thinking of our spouses as our best friend "hinders the happiness and self-growth of both parties." And a relationship expert indicated that it's "dangerous chiefly because it forces you to put too many expectations on one person."
When I use the term best friend, it doesn't mean I have only one friend and therefore he/she is carrying the weight of all my friendship needs.
It simply means this is the one person in the whole world that I'd most like to do things with: Conversation over Chai tea. Exploring through a national park. Summiting a tall mountain trail. Attending a University of Oregon/Oregon State football game (um … maybe not a good example since we'd be sitting on opposite sides of the stadium).
When I say best friend, I mean the person I can trust with my deepest hurts and longings and secrets, the one I can be completely open and vulnerable with. The one who sees me at my worst and still loves and accepts me as I am.
In 19 days, my best friend and I will be Mr. and Mrs.
Tim Keller said this:
The purpose of marriage is friendship, companionship.
Keller explained it something like this: If we can't be vulnerable with our spouses, if there are things we keep from them and can only tell a friend or family member, then we're holding back part of ourselves. And withholding part of ourselves from our spouses gets in the way of being fully united spiritually, mentally, emotionally, and physically.
According to Keller, Proverbs 2:17 speaks of one's spouse as allup, a unique word that the lexicons define as special confidant or best friend. "In an age where women were often seen as the husband's property … it was startling for the Bible to describe a spouse in this way."
When God brought the first man his spouse, he brought him not just a lover but the friend his heart had been seeking.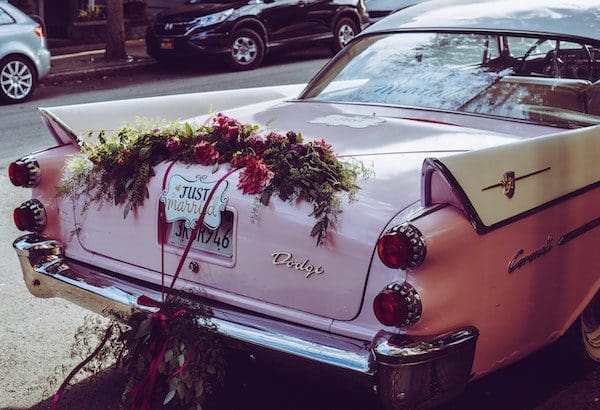 What if?
Cultivating a strong friendship with our spouses has a good deal to do with living well through every hard and holy moment.
Listen to this quote from G.K. Chesterton:
There are no words to express the abyss between isolation and having one ally. It may be conceded to the mathematician that four is twice two. But two is not twice one; two is two thousand times one.
What if our spouse was that main ally when life gets challenging and heartbreaking and gut-wrenching?
What if we could speak our deepest hopes and fears to him/her?
And what if we could share not only a marriage bed, but also recreation and adventure? What if we could exhibit our love for God by serving and loving other people? Together?
The force of that would be two thousand times one.