In my ramblings on central Oregon trails this past week, several imperfect trees caught my eye. Not because they were imperfect. But because they stood out. In beauty. In uniqueness.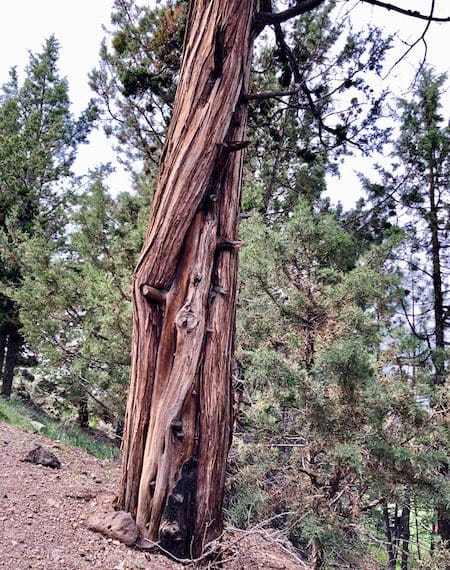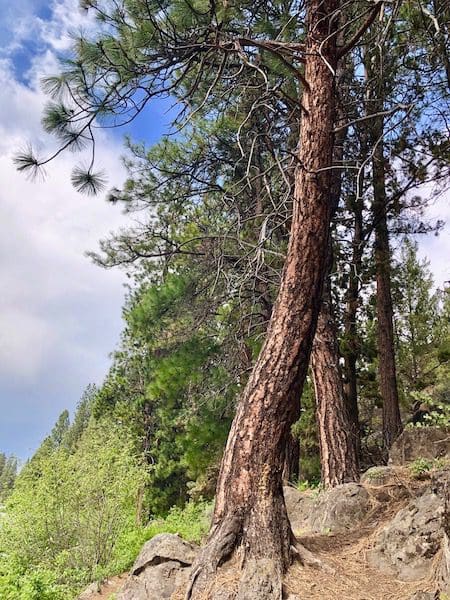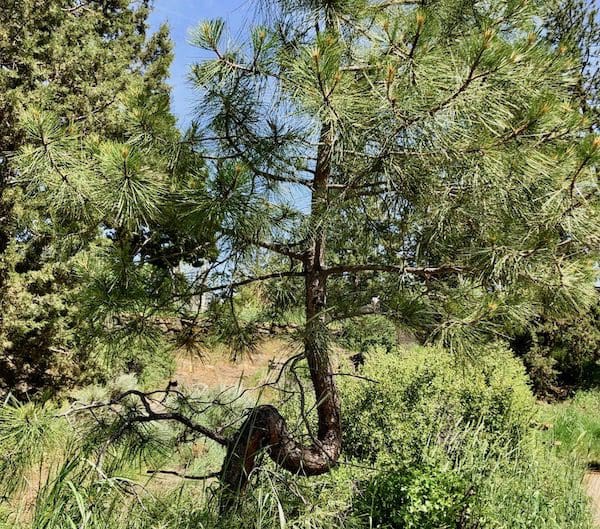 In the story of this young pine above, I see fragility. And tenacity borne from some sort of trauma.
Something caused it to bend over. The weight of snow. Or maybe damage from a fire.
But it kept growing. Upward. Toward the light.
In our human fragile-ness, we can become bent from the weight of life. Caring for an elderly parent with Alzheimer's or a child with a disability. Watching a spouse slowly die of cancer. Parenting adopted kids with past trauma. Infertility. Financial setbacks that change everything.
These are heavy weights. But if there are any certainties in life, there's this: We will certainly be called to bear weighty things.
It's because we live in a broken world. And none of us get out of this life without broken hearts, or broken homes, or broken bones.
And maybe our imperfect lives are meant to be lived with tenacity.
And maybe our continued growth from the bent-over-ness is designed to show others how to live well in their brokenness and sorrow and disappointments.
Our imperfections—those places where we grew back imperfectly after the sorrow or the trauma bent us over—what if we saw those imperfect places as unique? And beautiful?
What if our beauty comes about because of our bent-over-ness and the tenacity to continue growing upward, toward hope?
And what if our imperfections could actually be powerful. Because now we have the power to show others how to thrive in their bent-over-ness.
This thought from Ann Voskamp, one of my favorite authors:
I'm not sure I'd known: we can be brokers of healing exactly where we have known the most brokenness.
Call to action
This is a challenge to keep our eyes open this week for someone who is experiencing a hardship that we're experts at.
And let's determine to be a comfort to them in their broken places.
"[God] comforts us in all our troubles, so that we can comfort those in any trouble with the comfort we ourselves receive from God."

— 2 Corinthians 1:4