It took a while to get here. And then there was the jet-lag thing.
But love isn't always easy. Or comfortable.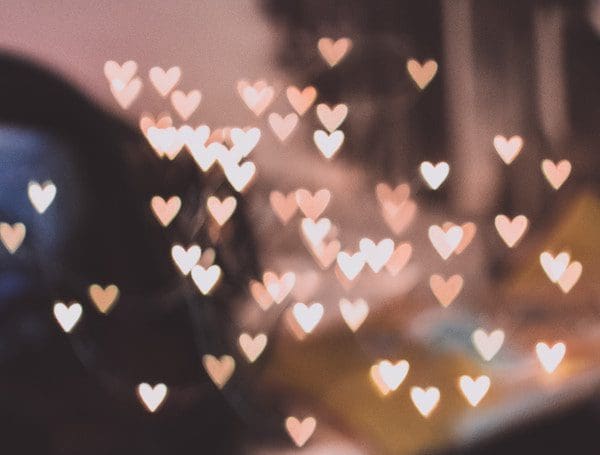 As I write this, I'm in the Far East (well, actually New Jersey … but if you're from Oregon, Jersey is the Far East).
When one flies from coast to coast, one hopes for an uneventful trip. The trip was anything but uneventful.

1) Boarded a plane. 2) Deplaned due to wing damage from a run-in with a rather large bird. 3) Flight cancelled. 4) Two rebookings with a total of three trips through security. 5) Flew overnight and landed in the Far East eight hours behind schedule.
But love isn't always on time. And love doesn't care about jet lag.
Because there were children and grandchildren to hug, and trains to catch to NYC. And there was a Christmas Spectacular line to stand in outside Radio City Music Hall. (According to my youngest granddaughter, I may have dozed a little during the performance.)
But love is tough. It doesn't mind jostling crowds or missing out on sleep.
I've been the adult in charge these past handful of days while son-in-law Josh and daughter Summer skipped town to celebrate a wedding anniversary.

One afternoon, The Littles and I went ice-skating. Later, when I compared the 2015 photo with the 2018 version, there was a painful twinge somewhere in the vicinity of my heart.

Because The Teens had more important things to do. And The Littles aren't so little any longer. See for yourself.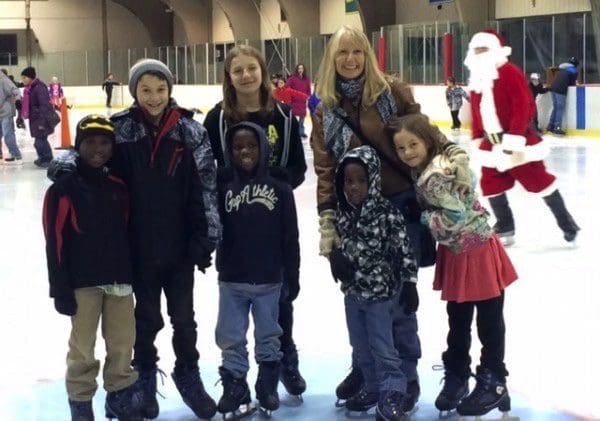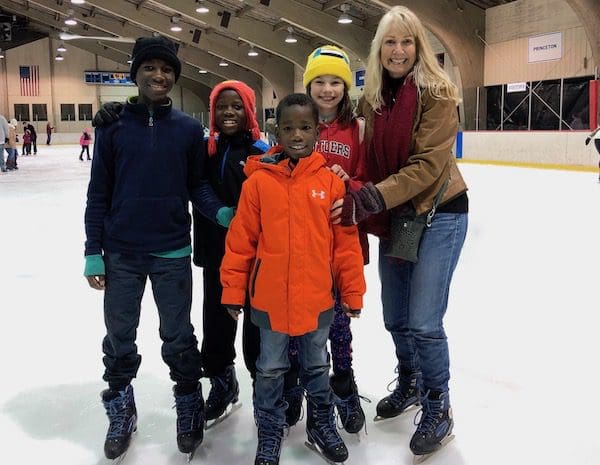 I understand why my kids had to grow up and go their separate ways. But I don't quite understand why the grandkids have to, as well.
But love means letting go.

One evening, I was enjoying the company of my three youngest grandboys on the couch while they laughed their way through The Grinch.
I missed my youngest granddaughter who was in her room because she's seen The Grinch sixty-seven times, or thereabouts.
And I missed The Teens because they went bowling.
I missed having everyone tucked exuberantly around me.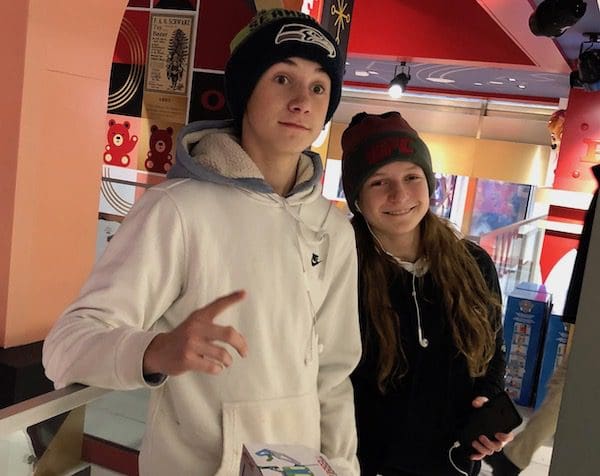 Sometimes love does that — it produces painful heart twinges. It means giving everyone their own space, letting go of expectations, dancing with the flow.
One final thought
It's human nature to want the comfortable, the easy. But when I persist in loving through inconvenient places, then my life grows richer, more robust.
Winnie the Pooh weighs in on this critical matter:
Love is taking a few steps backward, maybe even more … to give way to the happiness of the person you love.
I will keep love alive by accepting inconvenience when it shows up.
By hiking the more challenging path, the messier way.
By taking a few steps backward, when necessary.

Because love is always, always, always worth it.