It's infinitely more comfortable to wrap the security blanket of my routine around me — with stacks of books and pots of tea nearby — than it is to travel alone without my best friend/tour director/husband.
And so, I booked a cruise to the last frontier as a brave-making venture. Alone.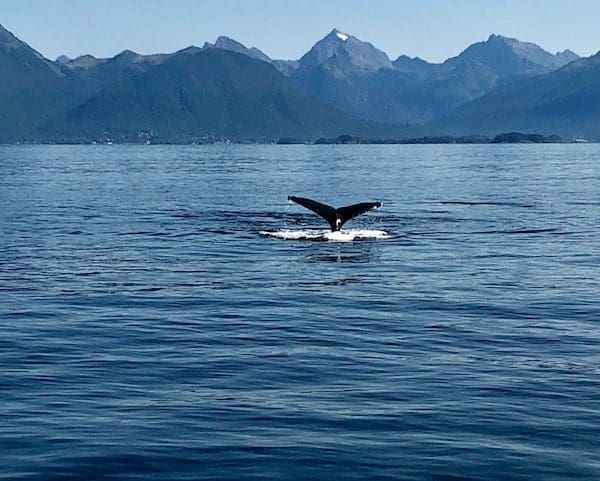 All photos by Marlys unless otherwise noted
My husband's cancer, and eventually widowhood, stole my audacity.
Here's what I learned as time passed:
1. Courage doesn't magically re-materialize by itself.
2. I have to practice brave-making; it's not a once-and-done thing.
Hence, the solo trip to Alaska.
The highlights of this particular adventure are what you might expect: Canoeing across a lake and around a point to view Mendenhall Glacier up close and personal.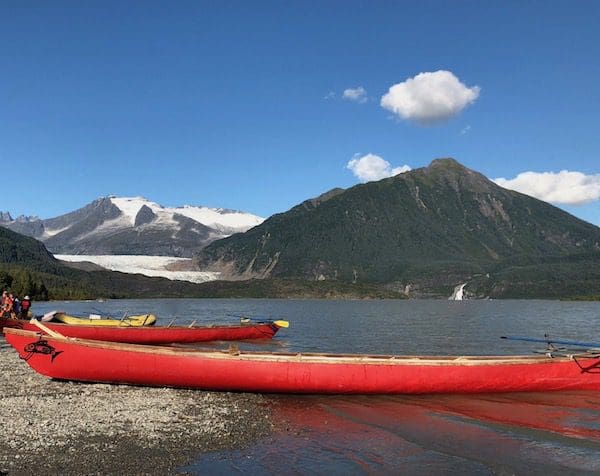 Mendenhall Lake
Steaming into Hubbard Glacier Bay to observe the calving.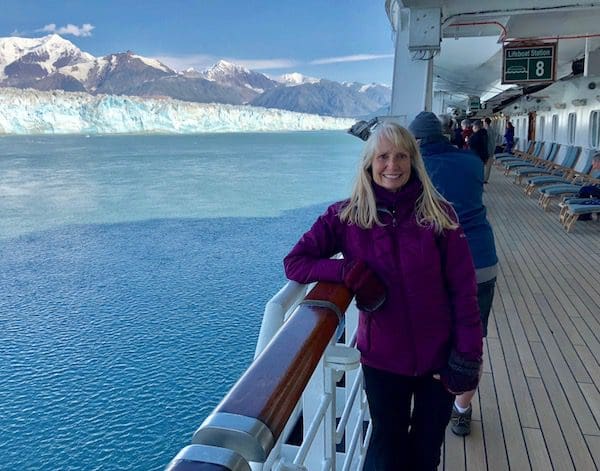 Blue ice of Hubbard Glacier (photo by shipmate)
Visiting Fortress of the Bear, a safe haven for orphaned bears.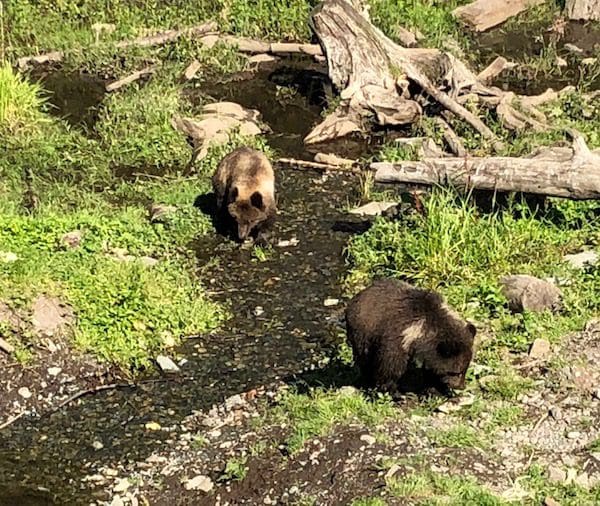 And boarding a catamaran into Sitka Sound to spot otters and eagles, and chance upon a pod of whales cavorting in the Sound. The captain shut off the engine so we could hear the mammals breath in and then exhale through their blow holes before launching into a beautifully-choreographed dance, flipping their tails to awe us.
Whale after whale after whale.
The catamaran crew said they'd never seen anything like it.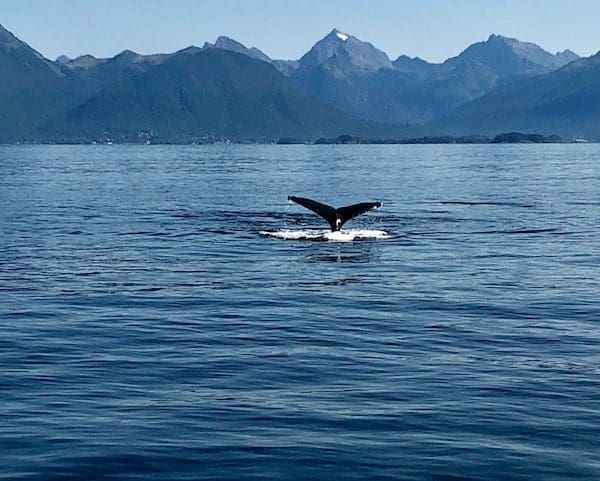 But there was another highlight of the cruise I hadn't anticipated.
That first dinner onboard ship, I opted to eat alone. But the next day was a scheduled lunch for "solo travelers," which I'm guessing is a nice way of saying, "People with no friends onboard."
Why not? I thought. Which took a bit of courage.
And after that lunch, I was hooked.
I wanted to eat the rest of my meals with as many different people as possible. And I wanted to hear their stories: What was your favorite place in the world to visit? How did you two meet and fall in love? Where would you like to travel next?
I recently came across this thought from H. Jackson Brown, Jr.:
Be brave. Even if you're not, pretend to be. No one can tell the difference.
This describes me. I have to pretend I have courage until … well, until I actually have courage.
Because I want a heart that is audacious; I want to live my remaining days honoring God, and with an unruly and holy resoluteness in order to make a difference in my corner of the world.
Which begs the question: What have you done lately that made you braver? I'd love to hear about it.
P.S. If know someone who needs to take a brave-making venture, please share, tweet or pin!