When Tyler Henderson was diagnosed with brain cancer, Marni brought their two sons home for online schooling so they could spend as much time together as a family while they still had the hours, the weeks, the months.
Turns out, they only had fifteen more months together. Which wasn't nearly enough time.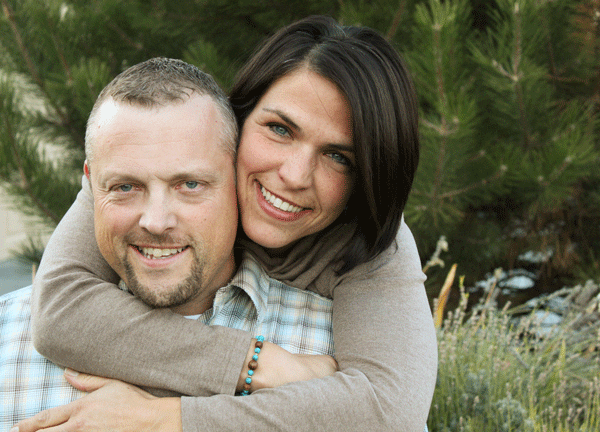 Tyler and Marni
Tyler — beloved husband, father, coach of the local flag football team — died at age 42. The boys were seven and eleven years old. Their dad was their hero.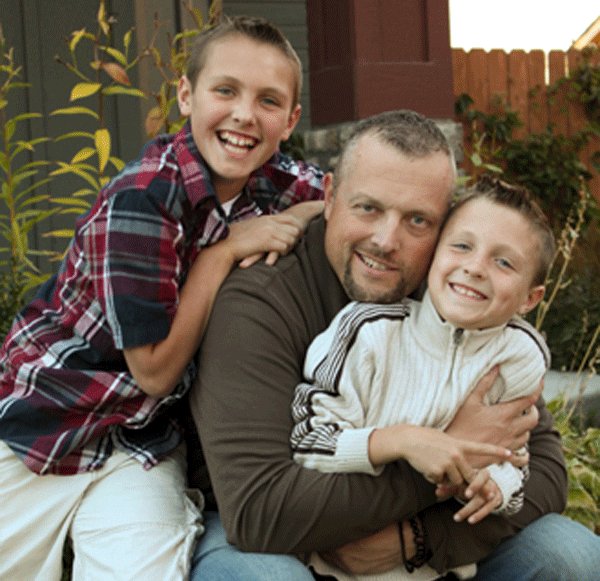 Marni held it together—for her sons, for everyone else—until after the funeral.
And then she bottomed out.
But there was inspiration for her to pull herself together. Tyler had made it clear what he wanted for her and their children: "You need to show up because I need you to do this," he'd said.
For the next couple years, Marni experienced light and dark moments.
And then a turning point that changed the course of her life.
Marni's son's school was doing a spring break service project in Belize. Marni signed up for the trip, and took her other son with her.
She remembers that all three of them had to step out of their daily grief pattern while in Belize. "We were exposed to this whole other world, and for the first time since before my husband died, my children were blossoming. They were smiling, and they were taking risks."
It was an eye-opening experience for Marni: Oh, my goodness, she thought. There could be another way to live the rest of our lives. We might be able to have laughter and hope, and create really good things in this life.
Which inspired Marni to partner with River Discovery when she returned home to Idaho. "I saw that River Discovery had these awesome resources for cancer survivors." says Marni. "But what about the survivor of loss, the one left behind?"
Marni recruited five women—a counselor, a masseuse, an oncology nurse, a cranial sacral therapist, and a yoga instructor—to help her facilitate a weekend retreat for widows who were ready to step back into life.
The weekend included paddling a slow portion of Idaho's Payette River, massage therapy, an artwork project, yoga, and guided conversation around living forward after loss. Marni says the nine widows, herself included, still have an amazing bond. "It was a replenishing, uplifting, empowering time."
After that first experience, Marni—with a BS degree and background in health education—completed certification training through the Life Reentry Institute. Which means she's added several tools to her health education toolbox. Her presentations these days aren't merely an emphasis on a healthy lifestyle in order to live longer; they're also about finding joy and meeting daily goals.
As a result of Marni's experience in Belize, her successful widows' retreat in partnership with River Discovery, and becoming a certified Life Reentry Practitioner, Marni wondered what an adventure to Belize for the bereaved could look like.
After conferring with Global Service Partnerships, Marni designed a Belize Retreat (October 20-27, 2018) for participants who have experienced loss due to a death—not just widows; for those who have been to support group and/or grief counseling and are thinking, I'm going to make it. Now how do I really live well?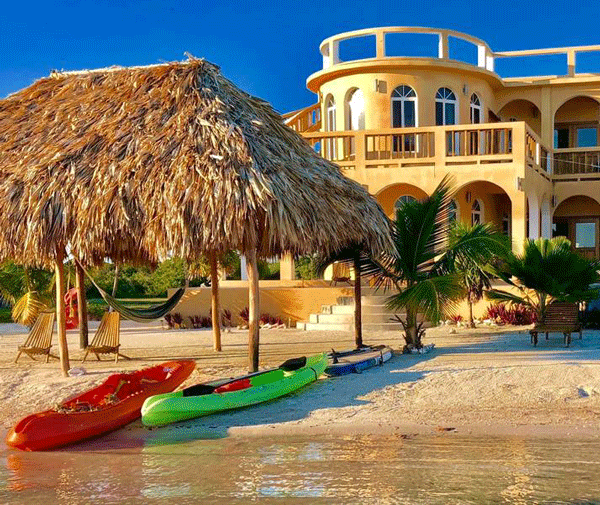 Belize
Global Service Partnerships will work all the logistics and serve as tour guides; Marni will bring the stepping-back-into-life-after-loss piece. Villa accommodations will allow for nurturing and replenishing and, mixed in with the planned adventures, Marni will lead group discussions around "creating an identity and a life that inspires us."
Check out Marni's website, Coalesce Discovery, for more details of the October 2018 Belize Retreat, and for Marni's availability as a personal coach, utilizing the Life Reentry Model.
Back when Marni was first learning how to manage grief, she felt it was important to fulfill her commitment to Tyler by creating a life that allowed their boys to not just survive, but to eventually gather strength out of their heartache. "Even though he wasn't there physically," says Marni, "I knew my husband was supporting and pushing me."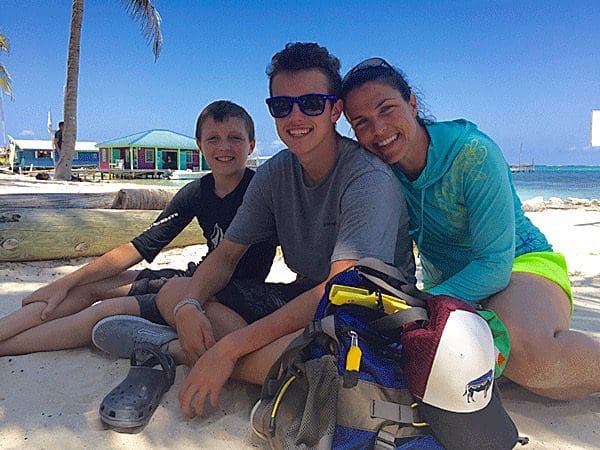 I can't help but think how proud Tyler would be of Marni to see what she's created out of her bereavement – for herself, their sons, and for others who are trying to figure out how to rebuild a life after unspeakable loss.
P.S. If you know someone who could use a get-back-into-life weekend retreat, please share, tweet or pin!