I don't remember a date that lasted from 9:00am to 7:00pm — even back when cancer motivated my husband and me to establish a standing Friday date, back before cancer took him.
But today was that day, beginning with a couple hours of writing at Suttle Tea Café in Sisters, Oregon, over Pumpkin Pie Chai, handcrafted with real pumpkin — so good — followed by a hike around Suttle Lake.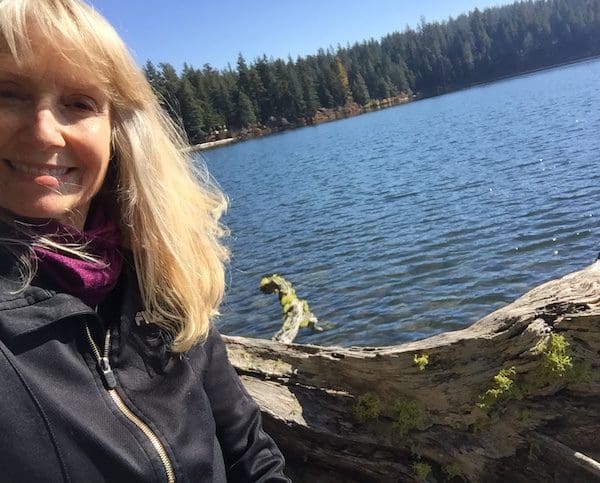 Suttle Lake, Oregon
I've hiked this trail several times with my husband and more than once with my Walking-for-Wellness-but-we're-really-here-for-the-coffee-afterward crew.
But never alone. And never this late in the year — a most gorgeous time.
I may have gotten a little carried away with photos. But honestly, when you hike alone, you notice the exquisite, the picturesque, the unusual. Like this old fallen tree root. Tell me this doesn't look like some pre-historic animal.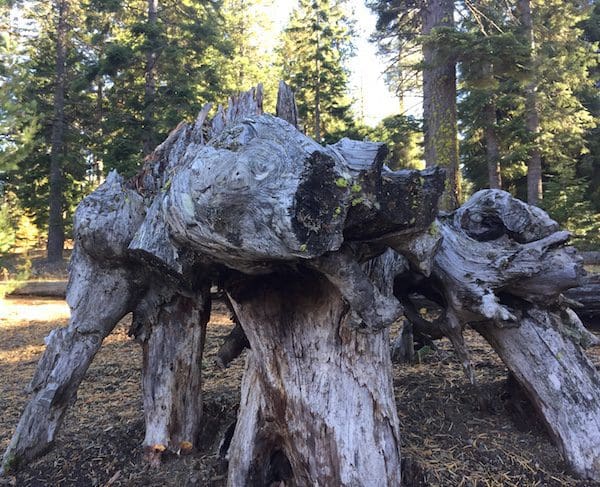 Suttle Lake is usually busy with motor craft, but today, there were only two boats with a pair of fishermen in each, exchanging fish stories across the water.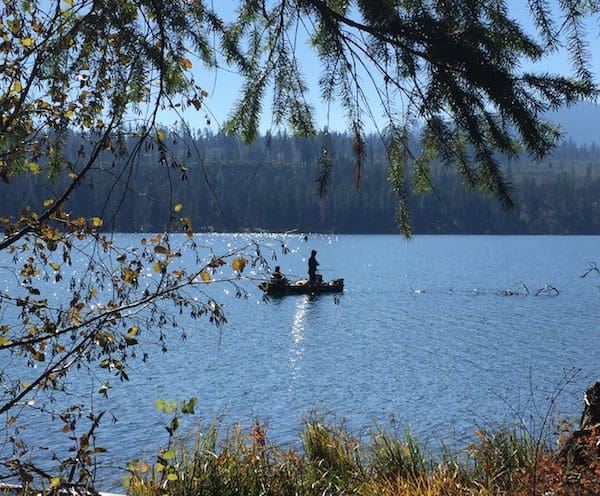 Making good use of windfall, front-row seats rim a small cove near the campgrounds on the west side of the lake.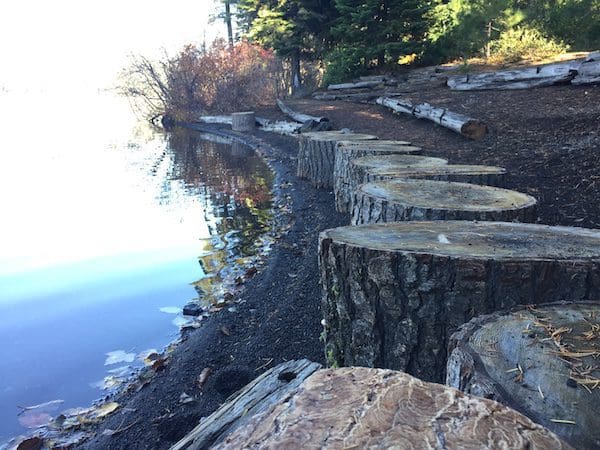 This rusty overhead canopy …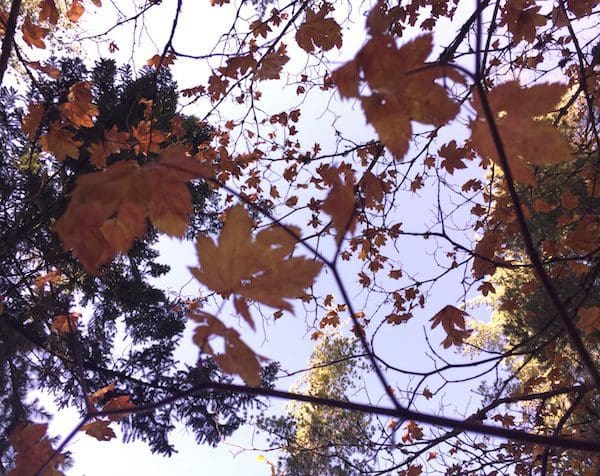 … and this lush greenness: Why is it colors in nature never seem to clash?
Detail catches my eye, like, shadows on the bridge that crosses the north end stream; split rail fences outlining picnic areas; rock walls supporting log steps …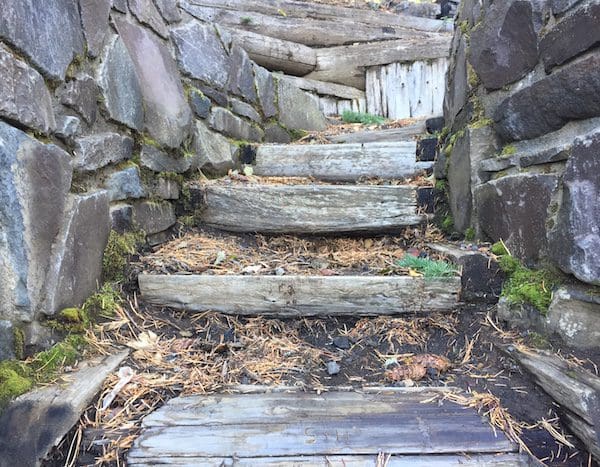 … and moss growing on impossibly tall trees.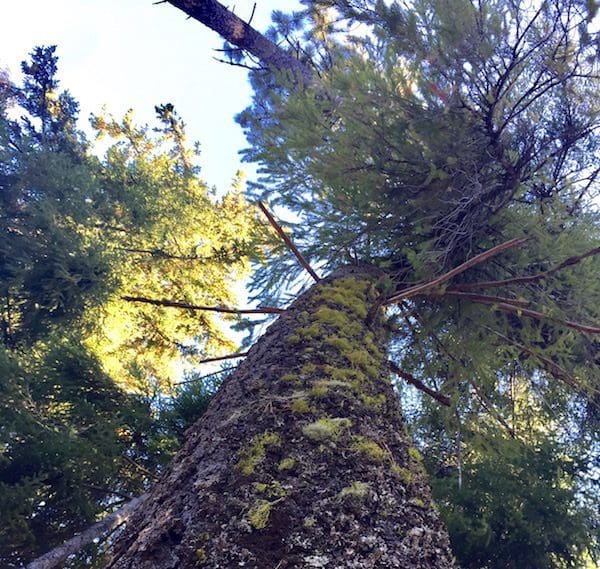 After working up an appetite on the trail, I had the Thai Chicken Rice Bowl at Three Creeks Brewing Co.—marinated chicken breast sautéed with green and red bell peppers, mushrooms, zucchini and carrots, simmered in a coconut milk red curry sauce and crowned with cilantro rice. Oh my. 
This, followed by a movie at Sisters Movie House: The unparalelled Judi Dench in "Victoria and Abdul," because I love history, and because Ms. Dench is excellent in any role.
Here's my only complaint on this otherwise perfectly fun, exhilarating Friday date: There was no actual other person involved.
Don't take this observation as a call to find a man for me—I'm not looking, and I'm content single—but if a Friday date person should find me … well, how much fun would it be to share all this?!
I remember a poster on a New York City subway that featured a picture of a Chinese take-out box with a rented DVD balanced on top. The message read something like this: "If this is what your Saturday night looks like, then why do you live here?"
Which is the point of this blog: If you have someone to share life with, and you have access to nature and to the simple pleasures in life (read: Pumpkin Pie Chai), then here's a thought: Why not get out and enjoy and appreciate and relish in all that?!