At a one-day writers' conference last spring, I had a 15-minute meeting with a literary agent. She asked me to tell her about my book proposal, and then provided excellent feedback from someone inside the publishing industry.
"I like a phrase you used: 'How to live well through adversity.' What do you mean by living well?" she asked.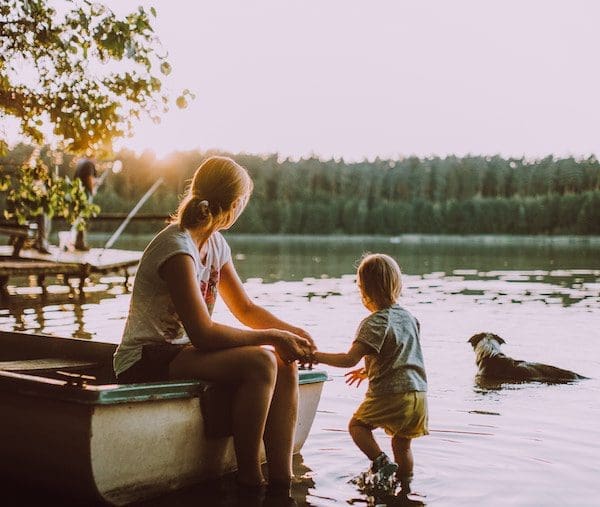 Photo: Unsplash
"Your writing is about cancer and death and adoption, which is a broad array of topics," the literary agent continued as I scribbled furiously. "Make sure it flows. There needs to be one golden thread that runs throughout."
It's true I'm attempting to cover a wide array of topics: cancer diagnosis, financial setbacks, death, widowhood.
Yes, and adoption. While our daughter Summer stood watch as her father was dying of cancer, the adoption agency called: Three Ugandan brothers need a forever family. Josh and Summer hadn't signed up for three more children.
The golden thread that loops through my book is this: Love won't always be practical. Or convenient. Or financially feasible. If we keep our hearts wide open, it will surely involve shatters of hope and moments of brimming pain.
Love anyway.
The literary agent also said the working title for my book proposal was too long. "Reduce it to a finer point," she said.
Back at home, I transcribed my scrawled notes, and then took a stab at defining living well. I suppose I mean living forward; understanding there will be grief with any kind of loss—a cancer diagnosis, loss of a job or a way of life, financial setbacks, loss of a loved one—but there can also be hope and joy and a new purpose.
So, with the definition of living well in mind, and with the advice of a tighter heading, here's my working title and subtitle: "Inconvenient Love: Living forward through every beautiful and broken moment."
This thought from Wilferd A. Peterson:
Walk with the dreamers, the believers, the courageous, the cheerful, the planners, the doers, the successful people with their heads in the clouds and their feet on the ground. Let their spirit ignite a fire within you to leave this world better than when you found it.
I have very large plans. I'd love to have a barn-turned-house in the country for day-long retreats to encourage women toward living forward through life's unexpected – widowhood, a cancer diagnosis, adopting more children than planned.
And even though my dreams are way too big for me to bring about through my own resources, I will continue planning and working in the direction of those goals. Because I want to help make my corner of the world a better place for others.
And that's what I mean by living well.
I'd love to hear your definition of living well, and what you're doing toward that end.
P.S. If you found this post helpful or inspirational, please share, tweet or pin!