New beginnings have always energized me. The challenge of a new deadline, the anticipation of a change in seasons, the turning of calendar pages to a fresh, hope-filled New Year.
But what if we're still reeling from loss as the calendar page turns? Is it possible to take the hard and turn it into good in 2017? It is.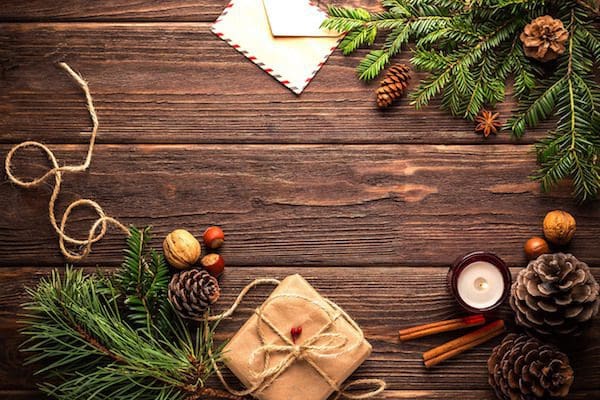 Photo credit: Pixabay
Here are a few thoughts Hubby and I learned about turning loss into gain:
The hard stuff doesn't have to be wasted.
I've written before about how Hubby and I established a non-profit as a result of his cancer diagnosis, and set off across the country sharing what we were doing to live well with terminal disease.
Here's the important thing to note: We had never established a non-profit; had never written for grant funding; we weren't professional speakers. But we were driven by a passion to encourage others on this uncertain road and we had a sense that God doesn't waste the hard things in our lives.
Disclaimer: This didn't happen immediately. We wallowed in self-pity and frustration and hopelessness far too long. But in time, we regrouped and brainstormed and rolled up our sleeves and went to work. Stubbornly. With persistence.
Taking the focus off our losses can dilute them.
Ironically, creating purpose from this senseless cancer diagnosis made the hard road easier for us. Which seems inside-out, doesn't it? Shouldn't we concentrate on our stuff to make the road easier for us? Um, not necessarily.
At some point, as we lift our eyes, focusing outward, seeing others, it dilutes our hard things. Magically. Miraculously.
The vision we once carried doesn't have to die.
When Hubby died of cancer, I assumed the goals we shared together would die right along with him. But that wasn't the case. Instead, the vision changed direction. A repurposing. I love that word repurposing because it speaks to me of something that got broken shattered crushed ruined, and instead of tossing that thing out it was adapted for a different purpose.
One of the ideas that started bubbling up was the concept of a widows' retreat encouraging women to think about living forward. Retreat components might include a gentle hike in nature armed with journals for starting gratitude lists; a registered dietician conducting a cooking demo while participants chop and slice and break bread together (since most of us widows with empty nests stop cooking meals for ourselves); art therapy, writing workshop, and/or a knitting instructor; a panel discussion in which the experts – those who have lost a loved one – share their tips for survival. The byproduct could be connection to a community of women for support through ongoing friendships.
Possibilities can open up where there were once impossibilities.
These widow-retreat thoughts were some of the ideas bubbling around in my brain. But this [rather large] obstacle: I don't have a sizable home in the country.
And then these two invitations:
"Would you be guest speaker at our widows' retreat?"
"My husband and I are retiring and plan on turning our log home into a vacation rental place. Could you use it one weekend for a retreat or something?"
Yes, and yes!
And so, on the agenda for 2017, at least two break-away refreshing repurposing gatherings for widows. And if these events go well, then I'll figure out a way to continue offering hope and encouragement in this small way.
Making a difference to only one person is still worth the effort.
In the overall scheme of so many widows with unspeakable loss and pain, my small flicker-of-candlelight idea won't make much difference. But what if I could strike just one tiny match and chase away some of the darkness for a few people in my corner of the world?
I'm reminded of "The Star Thrower" story by Loren Eiseley about the boy who was throwing starfish back into the ocean after a storm had washed so many up on the beach. A man, after observing the boy, said, "There are thousands of starfish on this beach. I'm afraid what you're doing isn't going to make much difference."
Whereupon the boy picked up another starfish and threw it as far as he could into the ocean. Turning to the man, he said, "It made a difference to that one."
* * *
So, with the turn of the calendar to a New Year, if every minute that ticks by represents a minute of life, then how should we spend this priceless, ridiculously astounding, living, breathing life?
Do we have wisdom we can speak to others? If there were heart-breaking devastating losses in 2016, can we get beyond that and use our experiences to make 2017 better? Should we open our hearts and use our passions and abilities to make our corner of the world a little brighter?
We do. We can. We should.
P.S. If you found this post encouraging or helpful, please share, tweet or pin!