Snaking through the security line at Los Angeles International, I noticed an abandoned backpack. I watched it for a few moments as the line continued to move. "Is this anyone's backpack?" No response, so I slipped under the barricade to report it.
About the time I got back in line, a woman claimed it. She had left it on the ground so she wouldn't have to carry it down and around the barricade. The TSA guy lectured her, I apologized, but a woman in line behind me said, "You did the right thing; I'd want you on my team."
Which got me thinking about the concept of team. And who we might want on our teams.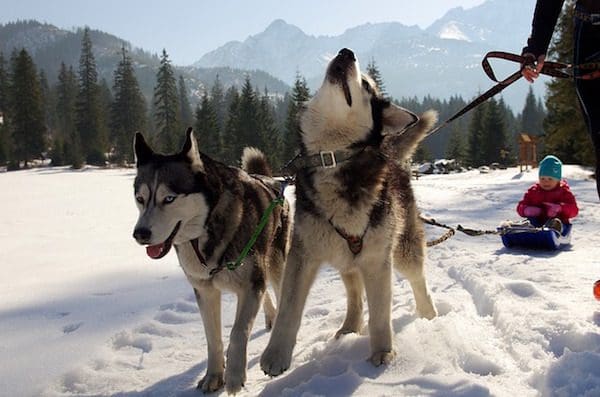 Photo credit: Pixabay
Hubby and I decided early on we were going to be a proactive team in dealing with his cancer—pulling the load together. We didn't fully understand what that would involve, but we didn't want to sit back and hope the medical treatments would take care of everything.
Surely there was more to living well with cancer than medical treatments.
At first, we asked specific questions about nutrition and physical activity. But as time passed, we recognized other key components. In no particular order, here's what our cancer team looked like:
Medical professionals and treatments. We weren't interested in the alternative remedies—no coffee enemas for Hubby, thank you—and so we paid attention to what the urologists and oncologists had to say, and made our own decisions, and complemented the traditional treatment with the rest of the team members listed here.
Good nutrition. Staying away from the extremes, we basically increased our fruits and veggies, whole grains and legumes. We substituted healthy fats and sugars for the not-so-healthy fats and sugars. And we used smaller pieces of meat as flavor enhancers for main dishes vs. large chunks of meat. That simple.
Increased physical activity. In our middle years, we laced up hiking boots and strapped on snowshoes, and conquered some rather tall peaks. And in the process, we became addicted to outdoor physical activity.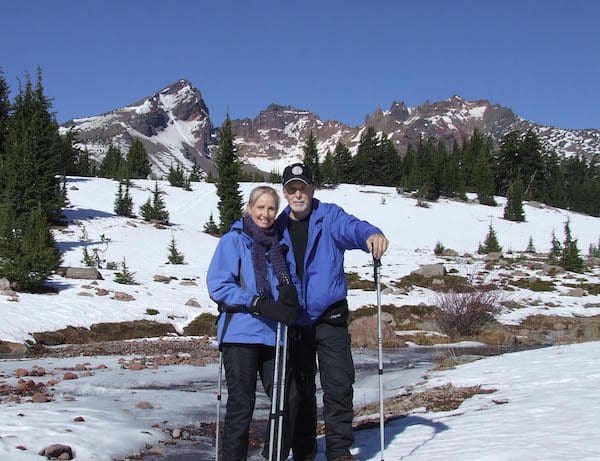 Stress management. We utilized some simple and inexpensive ways to manage the stress of cancer and caregiving. Our favorite method was getting outdoors, anything outdoors. We both enjoyed a good story — books or movies — and particularly the conversation that followed. We also established a standing Friday date night where one of the *rules* was no talk about cancer or work-related stress or finances on a date.
A positive attitude. Gratitude doesn't come naturally when dealing with the hard. But it's a muscle Hubby and I chose to exercise—learning to count all we had left instead of counting all that was lost. In time, this muscle became quite strong.
Cancer community. Hubby and I plugged into the local cancer community. These people were not just friends; they were on the frontline with us — through cancer; through the long, slow, sweet good-bye; into widowhood. Community. It's critical.
Giving back. "If we have cancer, what can we do to make the journey easier for those following?" This is a question Hubby asked our audiences. The most logical thing was to take our skills and interests and passions and create something from that — a central Oregon hiking website, a nutritional recipes site, sharing our story across the country.
Our faith. Yes, we struggled with self-pity, frustration, anger at God. If there hadn't been a sense of purpose that eventually settled over us, this hard road would have been devastating. And yet it wasn't. In place of devastation was meaning and deep peace. Because Jesus Christ was part of the equation.
I think the point of having a team is not going it alone; there are several team members strapped into the same set of harnesses and pulling the load together. Side by side.
Hubby and I spent the first thirty years of our marriage working and saving for someday. The (huge) problem with that scenario is, we weren't going to make it to the someday we had originally imagined.
Instead, cancer prodded Hubby and me to sample cuisine from food trucks, explore the red canyons of Utah, navigate New York City subways, laugh from mountaintops in the Wild West; run from Pacific waves. While we still had life.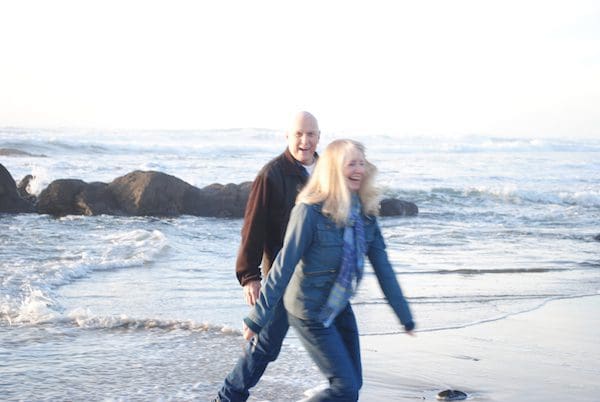 The thing to note is—and I hope this brings confidence that anything is possible—we weren't in a place to quit our jobs and go exploring America. The full story behind seeing America is this (warning: run-on sentence ahead):
Hubby was laid off, unemployment extended to two years, house was sold and debt accrued before he got a new job. And then these words: You've got cancer, and we decided we should live while he still had life, so we downsized further and continued living off one income, paid down debt, established a non-profit, wrote for grant funding and, utilizing vacation days, booked speaking engagements in places we wanted to explore — hiking around Sedona and peering over the edge of the Grandest Canyon, on our own dime, for example, after speaking at University of Arizona utilizing grant funding.
Cancer spurred us to review our priorities, live simpler, stay connected with the people most important to us, create adventure and have more fun.
And our cancer team helped provide the quality of life to get us to those places.
Which begs the question: Who's on your team?
P.S. If you found this post encouraging or know someone who could use a strong team, please share, tweet or pin!