My first thought—as we were hugging good-bye and someone said, "Why didn't we do this sooner?"—was that it took something like cancer to motivate us to plan this sibs-and-mom-in-law vacation.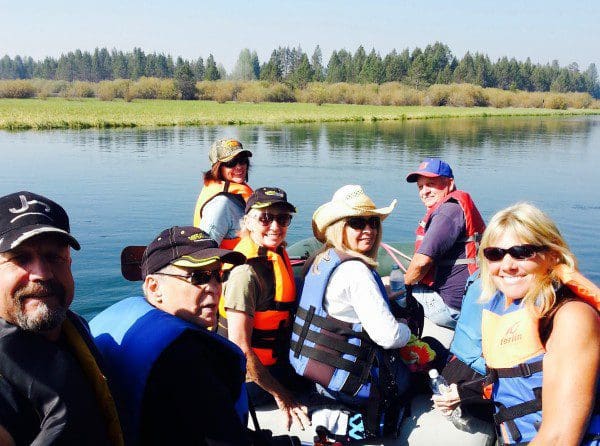 Photo credit: Lonnie Johnson
And then the next thought was, with everyone's crazy busy schedules these days, how does anyone have time to plan memory-making experiences with larger, extended groups of the people they love?
Here are 5 recommendations based on our week-long family vacation:
1. Plan ahead. We started talking about doing a siblings-and-mom-in-law Alaskan cruise when three of the sibling couples were together for Thanksgiving. And then text messages went out every which way to make sure it was on the radar screens of all involved: Mark your calendars for next September.
2. Send gentle reminders. Every time you chat with a fellow vacationee, include reminders:
"Don't forget; we're hiking Mt. Everest next year."
"Our suicide family vacation is still on your calendar, right?"
"Did you buy your blizzard gear yet?"
3. Be flexible. An Alaskan cruise was the initial plan, but as Hubby's cancer started breaking the speed limit, we needed to stay close to central Oregon medical care. And so, a large vacation home not far from our hometown was rented. Is there a vacation area near you? Or somewhere smack dab in the middle of all invitees?
4. Keep it simple. We divided up the evening meals between the five sibling couples, with plans to order in pizza the evening of the big college game. Each couple shopped for, cooked and cleaned up after one main meal, and everyone was on their own for breakfasts and lunches, which included all those delicious leftovers. (Although one overly-enthusiastic sis-in-law made a couple of fabulous breakfasts for the entire gang, which means you'll probably want to invite an overly-enthusiastic sister-in-law on your family vacation.)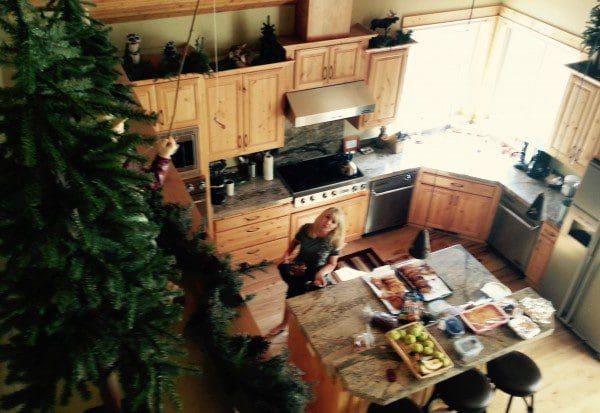 Overly-enthusiastic sis-in-law (not me)
5. Pack the essentials. Bring games and puzzles for the down times. Pack up laughter and stories to tell. Plan on taking a family/friend photo as a reminder of all the fun that was had. Hubby rallied for his sibs. He slept less through the day than when he was at home. We planned gentle activities for some of the days — lazy river rafting, mountain-lake picnicking, exploring through a nearby old western town. And on the days when we hung around the vacation home, there were bicycles and trails, puzzles to put together, college football to watch, good food to be eaten and stories to be told — some that you could believe, and some you couldn't, depending on who the story-teller was.
The most important thing is that memories were made — fabulous memories that can never be taken from us.
I'd love to hear from you. What other essentials have you packed for memorable times together with the people you love?
P.S. If you found this blog motivating — as in motivating you to plan an extended family vacation — please share, tweet or pin!