While trying to resolve some email issues, I stumbled across a side folder of random email from 2014. The humorous. The heart-warming. The heart-breaking. An unexpected gift. Seeing where I was two years ago as cancer was taking my husband from me, remembering who was there with me, how God infiltrated everything with His unimaginable peace.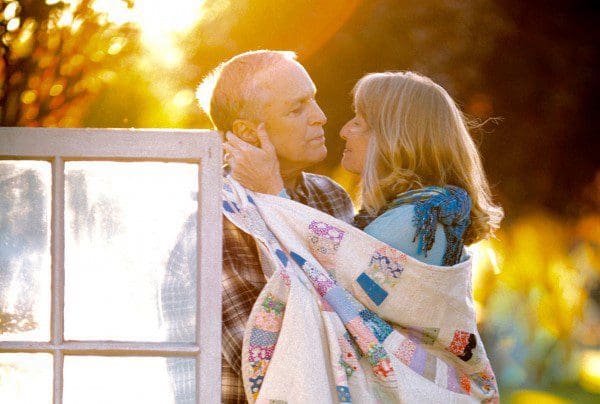 In this photo, Hubby had just six weeks of life left (Photo: Kris Johnson)
April 17 email to Hubby's sister: "If he could get the swelling down and sleep better with those darn nephrostomy tubes, he'd actually feel pretty good."
Hubby's sis: "Well there sure is no problem with his brain – he stomped me in that last Words with Friends game. He thought that was pretty funny. Lol."
* * *
May 21 email in response to a friend: "We see a palliative care doc next week. To discuss pain management and end-of-life issues. And for the palliative care team to be reassured we don't have our heads buried in the sand. We don't."
* * *
June 9 email to Hubby's brother: "Besides being worn out, Gary's biggest complaint is kidney pain and the discomfort of the tubes. … Other than that, he says to tell you he's perfectly healthy!"
* * *
Sept 22 email to a friend: "We're still in SunRiver for our anniversary. You guys once offered the loan of your spare TV. I've noticed Gary stays awake for longer periods of time while watching football. I'd like to get cable for this season if we can borrow your spare set."
My phone rang. "Don't take this the wrong way," our friend says, "but in lieu of flowers, we'd like to pay for cable during football season."
* * *
Oct 12 email from Porch Fairy: "Hugs to you two. May we drop off (gently) a Chai or whatever each of you would like on your porch?"
Me: "We'd both love a Chai … thank you! (This is me, learning to accept gifts after a lecture from Daughter Summer.)"
* * *
Oct 20 update to family and friends: "The urologist determined that the risk of replacing the nephrostomy tube would outweigh any benefits. They want to keep Gary here in Hospice House one more night. Once they get the morphine pump at the correct baseline dose, then I get to take him home. Thank you, as always, for your prayers. It is very peaceful in Gary's room. Plenty of visitors and food, and of course Nurse Summer is here (she's covertly trying to be my caregiver, but I'm on to her)."
* * *
Nov 1 email from a friend and director of Shepherd's House rescue mission: "Gary made such an impact while at the mission. I so miss seeing him the mornings he manned the desk. I know our guys were blessed by a godly man showing us how to live life facing adversity."
* * *
Nov 4 email from Porch Fairy: "C&A on P, well hugged for you two, and extra hugs for Gary." (Porch Fairy's Code: C = Chai tea; A = Americano coffee; P = Porch.)
Me: "Ah, just took a warm sip and it hit the spot. Perfectly. Summer says thank you! Gary's on oxygen. Packing a morphine pump. Wicked thrush on his tongue. Only one neph tube draining. Infected leg weeping from edema, soaking everything. Clothing changes and dressing changes and flushing of tubes around the clock. I am so grateful for this time of caring for him as he slips away from me. And grateful for you."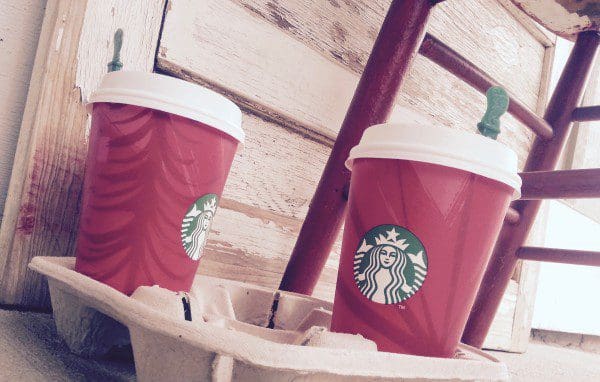 * * *
Nov 11 email to a friend: "It looks as if we won't need you to build that removable desktop for Gary's easy chair after all. His one remaining tube fell out and he's expected to go into renal failure soon. Thank you, both, for being such good friends."
* * *
Nov 13 update to family and friends: "Gary fooled us all and rallied. Probably because he learned Jeremy and Denise were on their way back, which is what he did when Summer arrived. … Today he is heading back toward renal failure. He'll sleep and then will pass painlessly out of his diseased body into wholeness and full joy. With much gratitude and love for you all."
* * *
Nov 22 email from Hubby's cousin: "First, I want you to know how much we love and cherish you and Gary. Your love for each other has been like a lighthouse to so many."
* * *
Nov 22 email from Gary's brother: "Now you are in part 3 of your life, there was pre-Gary, during Gary and now post Gary. … You are part of us as much as any of us are part of us. SO much so that if you meet someone that you think could become a part of your life, bring him proudly to the reunion or to our homes and we will accept him (as long as he's a good guy of course)."
At the time, I somehow knew I would look back with a blend of sorrow and gratitude; I knew I would remember the peace that enfolded us, in fact, that still holds me today.
Hubby and I were surprised by so much love that overflowed in visits and prayers; in gift cards and mismatched socks and flowers and funds to cover funeral home expenses; in food and snacks and more food … and most importantly, Chai tea.
This from the great philosopher, Winnie the Pooh:
Some people care too much. I think it's called love. (A.A. Milne)
Stumbling upon these email letters this past week was an unexpected gift as I was surprised all over again by people caring too much.
I'd love to hear from you. How have you been surprised by love? How have you surprised someone else with love?
If you found this blog hopeful or helpful, please share, tweet or pin!