It was a year ago this month that Hubby's mom, siblings and spouses converged on central Oregon. We had never done a siblings-and-mom-in-law vacation together. Best cancer medicine for Hubby.
Jane Howard said this:
Call it a clan, call it a network, call it a tribe … whatever you call it, whoever you are, you need one.
Whether they realized it or not, the people in this clan were all a critical part of Hubby's cancer team.
There was one slight problem, though. They arrived wearing the word TOURIST all over them. Tourists while browsing through the western town of Sisters. While bike riding and floating down a lazy Deschutes River. While picnicking at Todd Lake and shooting photos at Sparks Lake.
So, with a couple weeks left of vacation season and still time to travel, here are the top 5 ways to avoid looking like a tourist:
1. Cameras around the neck are a dead give-away.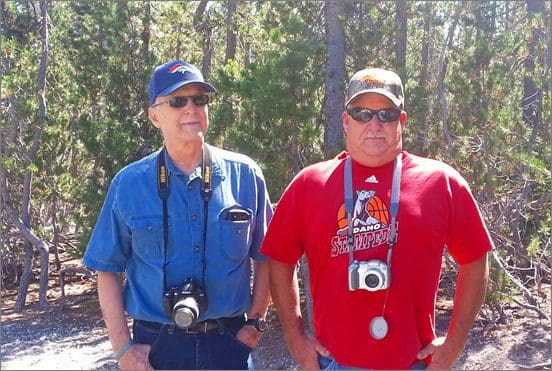 2. Mrs. Napkinhead should not be allowed out in public. (Almost every clan has a Mrs. Napkinhead in it … some just haven't realized it yet.)
3. Posing in the street with old window frames is probably not a good idea if you're trying to look like a local.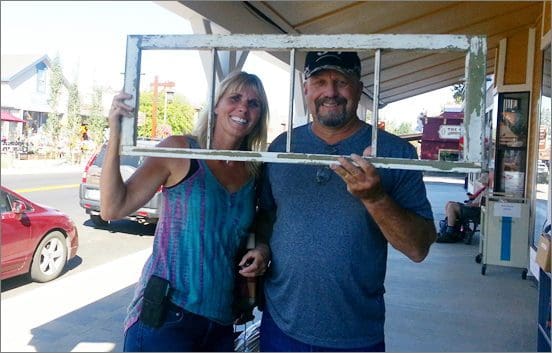 4. Singing in public. Neither "Kumbaya" nor "It's a Small World" should be sung from a raft while floating a river.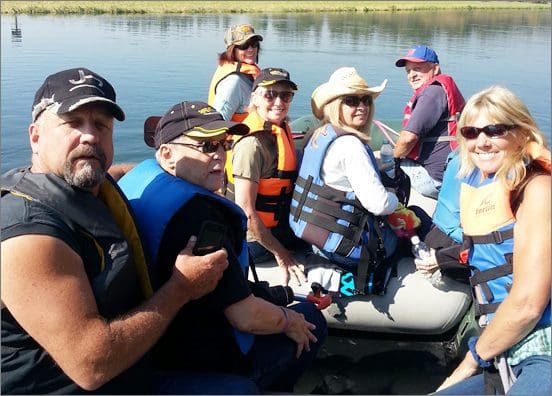 5. Standing up. In moving boats. Generally a no-no.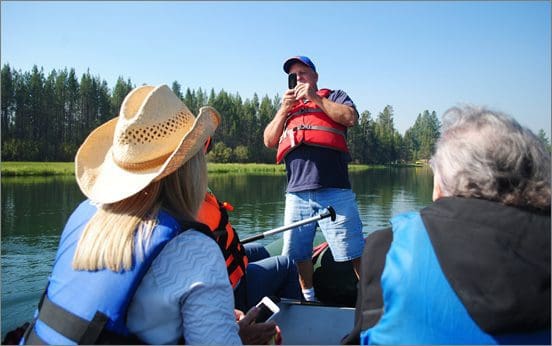 I blogged a year ago about this particular clan-tribe-village get-together:
"I used to not be able to sit still and do nothing. Maybe it was because I found my worth in being productive. In checking things off to-do lists. But here's something that Hubby's cancer is teaching me as our lifestyle has slowed down a bit.
Enjoy the pace. Appreciate every breath. Notice the beauty. Take pleasure in every slow river float."
There were a number of things I didn't do well in my cancer caregiving years. Like, I may or may not have nicked the top of Hubby's toe once while clipping his toe nails. And then there was that incident with the oxygen. Once. Maybe twice.
But one thing I did right was to set aside projects when the slowing-down began. Ignoring my to-do lists, no matter how loudly they called to me. Simply being with Hubby. Because who knew how much more time we had together.
How about you? Is there someone in your life you need to slow down with?
P.S. If you found this blog interesting or helpful, please share, tweet or pin!