A year ago this month Hubby began radiation. Cancer was spreading. To bones. To bladder. To liver.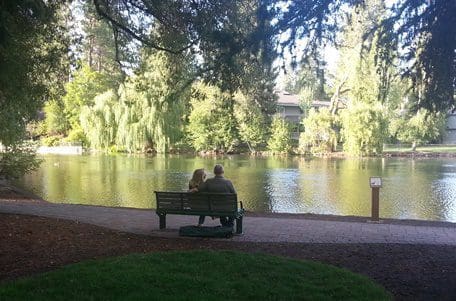 One of the things I think I did well for Hubby in his declining months was to set aside projects—which isn't natural for this project-oriented girl—and simply be present for him. Reading companionably together. Playing Words with Friends. Trying new recipes to entice him to eat. Coaxing him outdoors.
A year ago this month I journaled:
How many years of days have Gary and I had together, many of them sliding past unnoticed as we lived them? For those of us who are dreamers—and my hand is raised—a lot of time is spent in the future. "Someday wouldn't it be great to  …" and then I'm off in the future while the present minutes quietly tick away.
This from Ralph Waldo Emerson:
One of the illusions of life is that the present hour is not the critical decisive hour. Write it on your heart that every day is the best day of the year.
I suspected these days with Hubby wouldn't last too much longer, and so I wanted to make each one the best. The thing is, you don't need a cancer diagnosis to decide that every day is critical. What can you do to make today matter?
Here's a short list of suggestions to get you thinking:
1. Write a letter. You know, on paper. With ink. I got a letter in the mail last week and I can't say how much it meant to me. That this friend would take the time to write and place an address and stamp on envelope. Who does that anymore?!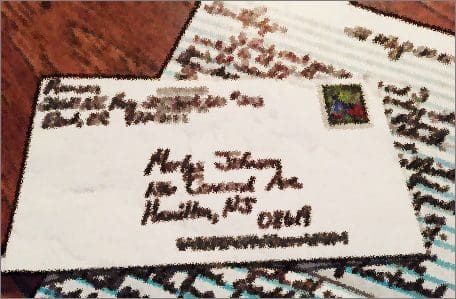 2. Call someone you've been thinking about. It will make their day to hear from you.
3. Bake cookies and deliver them to someone who needs a smile, an encouraging word, a cookie or two.
4. Write a poem. Take pad and pen outdoors – preferably near the sound of water – and write. Let someone else read your work.
5. Plan a trip and take someone with you. A road trip, a camp-out, a fishing trip, a hike. Because who knows, that someone might not be here next month or next year.
6. Pay for coffee for the person behind you at the coffee drive-through window.
7. Befriend someone new to your area. Treat that new friend to a cup of tea.
8. Volunteer somewhere. At the library, the hospital, with the SMART reading program, at a cancer fundraising event.
9. Give a single mom a break. Do something fun with her children for a couple hours.
10. Schedule a massage for the single mom while you have her children. She will never forget this kind act.
I was the recipient of #9 and #10 last week. Friends of Daughter Summer and SIL Josh kidnapped all three grandkids for an evening of bowling and burgers. And—you're not going to believe this—they made a massage appointment for me during that time.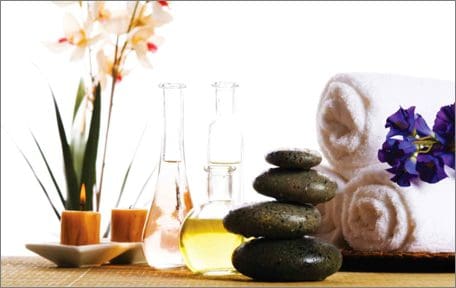 elementsmassage.com
Is that amazing, or what? (Actually, what's amazing is that I was able to get myself home, given my Jello state after the massage.)
What else can you add to the above list that would be part of living this day well? What's keeping you from doing it?
Write it on your heart that every day is the best day of the year.