David Letterman once interviewed Warren Zevon, a composer and performer, who was dying of lung cancer. Letterman asked: "From your perspective now, do you know something about life and death that maybe I don't know?"
To which Zevon replied:
I know how much you're supposed to enjoy every sandwich.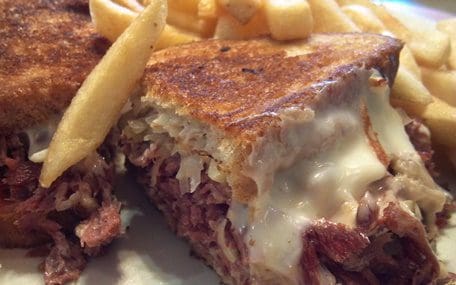 We learned today that Hubby's cancer has metastasized to his liver. Ten spots that weren't there in May. His PSA count is at 103. Once again, not the news we wanted to hear. But there's still much of life to celebrate.
And so we visited a place in town we've never been to. Because we heard they make good Reuben sandwiches. And because every Tuesday evening at 6:30, a group of ukulele players entertains there.
Taking nothing for granted on this day of unwanted news. Enjoying one more day with this good man. Paying attention to life. This ukulele music. This sandwich.