Hubby's mom and sibs are in central Oregon for a week. We've never done a *siblings and mom-in-law* vacation together. I'm exhausted from laughing so much. Great medicine for Hubby.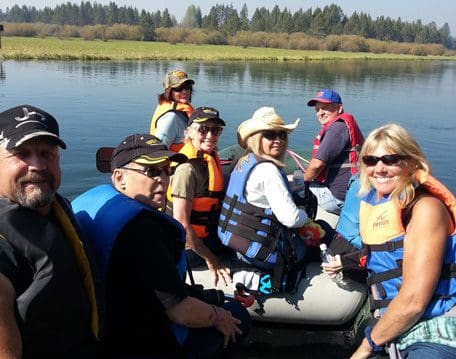 We're in the small resort town of SunRiver. Riding bikes. Exploring the local mountain villages and lakes. Couples taking turns cooking. Floating a lazy river.
(At one point, sis-in-law broke out into a rendition of "Kumbaya." Which was infinitely better than bro-in-law's "It's a Small World.")
I used to not be able to sit still and do nothing. Maybe it was because I found my worth in being productive. In checking things off to-do lists.
But here's something that Hubby's cancer is teaching me as our lifestyle has slowed down lately: Enjoy the pace.
Appreciate every breath. Notice the beauty. And the peace. Take pleasure in every slow river float.
We were in no danger of exceeding the posted speed limit. Which is exactly what we had in mind for this lazy morning on the river.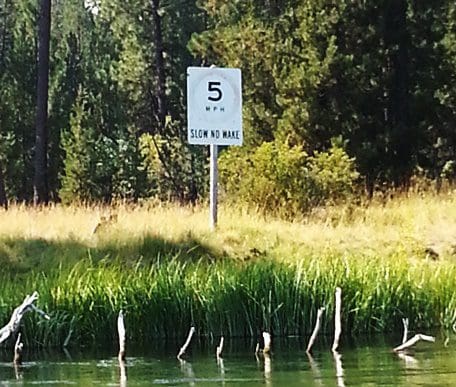 Side note: Mom-in-law wasn't so sure about getting into a raft with her offspring. But I have to say, I think she had the most fun today.