"How did the deer get in your backyard?" We were on a week-long camping trip when my husband Dan received this text message from our neighbor.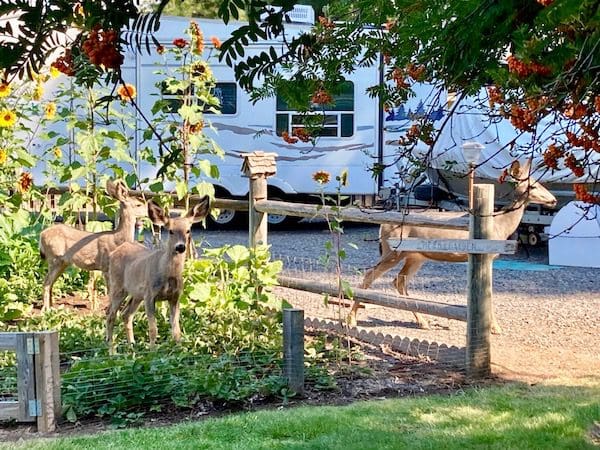 Back at home, while unloading the trailer, two mama deer and three speckled fawns ambled through our gate to help themselves to our garden.
Seriously?! You don't see us standing right here?
A University of North Carolina Health Talk article—"8 Surprising Health Benefits of Gardening"—maintains that gardening is good for the heart, reduces stress, and can make you happy. Not to mention the benefit of healthier eating.
But what intrigued me most in the article was this point: "Gardening can build self-esteem."
According to the piece, "after tilling, planting, nurturing and harvesting plants, you might see a slightly different person in the mirror: a person who can grow things and is a little more in tune with the earth":
It always feels good to accomplish new tasks, and if you can grow a garden, what can't you do?
It's been a while since I last had a garden. I'd forgotten how deliciously fun it is to run my hands through fertile soil.
Dan and I planted zucchini, red potatoes, bush beans, three varieties of tomatoes, and cabbage starts from a friend.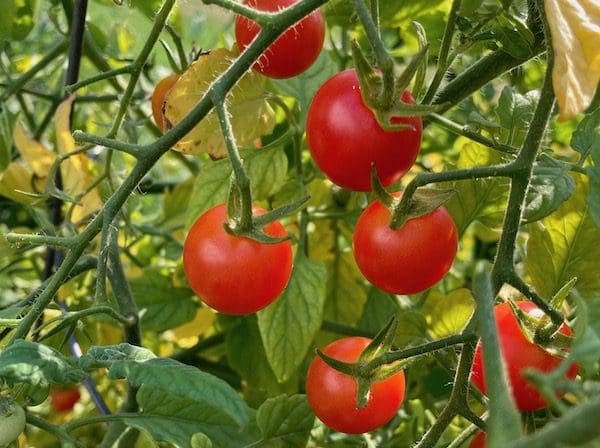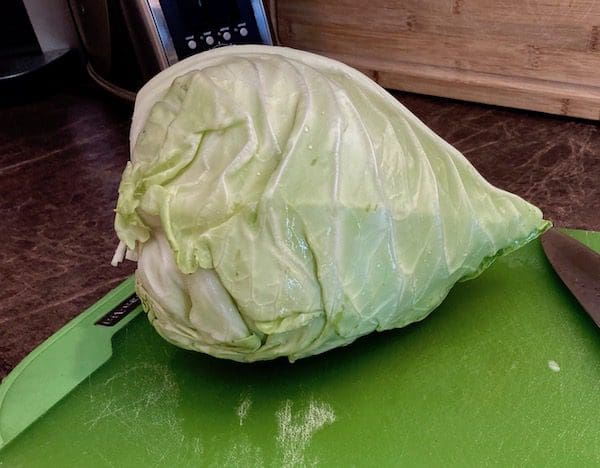 Sunflowers line the back pole fence. We added raspberries to the already-growing strawberries and rhubarb.
Red and yellow peppers grow next to jalapeños.
Peppermint, rosemary, and oregano share the sunny deck with pots of flowers.
And honey bees gather their purple treasure from our pots of lavender waiting to be permanently planted.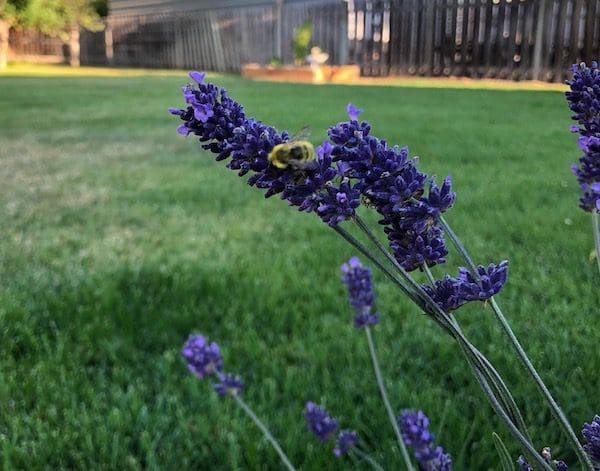 What if?
This from a Psychology Today piece:
A growing body of research has … found evidence that being in green, or even being able to look out on a green landscape, is linked with better recovery from surgery, less anxiety and depression, better stress management. And it can kickstart your creativity.
What if getting dirt in our fingernails, and planting and nurturing seeds—whether an acre of plants or a windowsill garden—helps us through the hard and holy moments of life? It does.
And what if harvesting the produce and giving it away and cooking good stuff with it is part of better health? It is.
This morning we had green peppers cut up into our scrambled eggs.
I served fresh-baked zucchini bread to mid-morning guests at our patio table.
For dinner, we snipped oregano and stirred it into a batch of chicken alfredo.
And oh, how gratifying to eat and serve food we've helped grow.
This wisdom from an author unknown:
Play in the dirt. Because life is too short to have clean fingernails.
Side note
It was Ralph Waldo Emerson who said:
The earth laughs in flowers.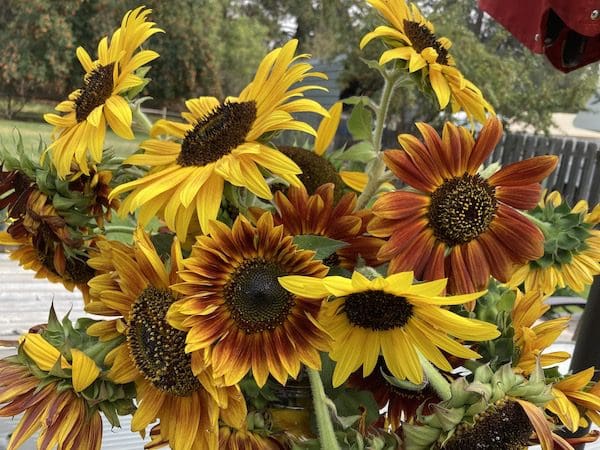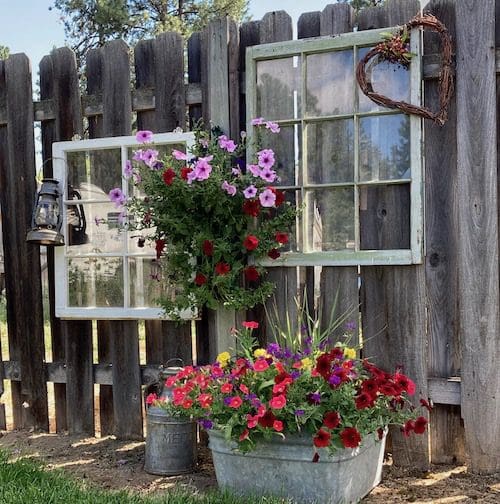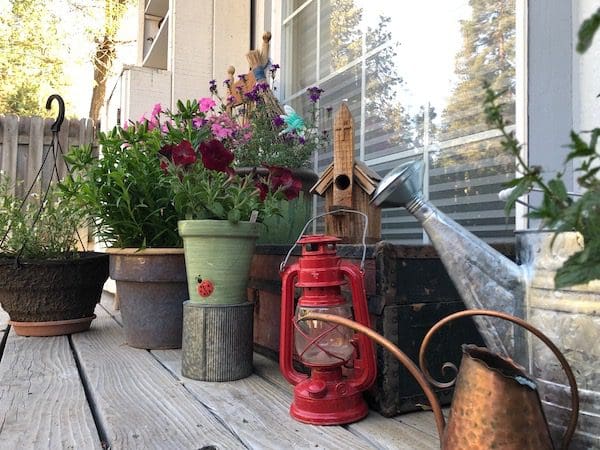 Our backyard has been laughing all summer long.