C.S. Lewis wrote:
Hardships often prepare ordinary people for an extraordinary destiny.
My friend Jackie has the extraordinary destiny of understanding the hurting heart of a mom who has lost a child, of the woman who can't carry a baby to full term.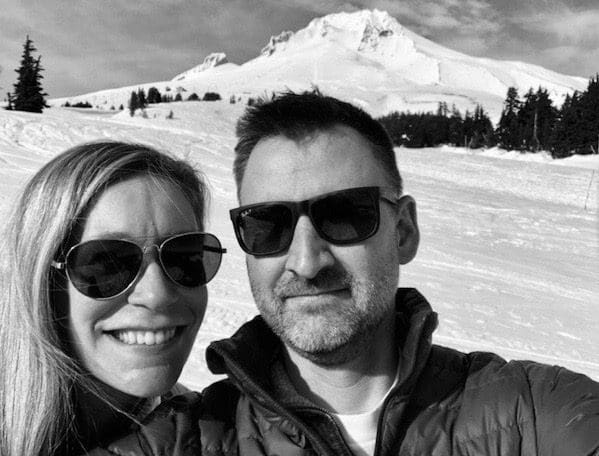 Jackie married her college sweetheart. They always knew they wanted children, and after eight years of enjoying a carefree, fun-filled, loving marriage, they started the journey toward creating their family.
Jackie got pregnant fairly quickly but miscarried. Even with an early miscarriage, the thought of any complications never entered the couple's minds.
But two years passed.
One out of twelve
At this point, Jackie and her husband started down the road of in vitro fertilization. IVF would involve multiple trips over the Cascade Mountains to Portland for medical exams and tests and prodding and shots. All to get Jackie's body ready to shelter a baby.
Jackie read everything she could get her hands on about IVF. In her case, the egg retrieval was done and twelve embryos were made. The hospital would then monitor the embryos for five days to see which ones would mature and survive.
When Jackie didn't hear any progress reports after the five day waiting period, she called the hospital.  She was told that only one baby out of the twelve had survived. 
"I remember in that moment my heart was broken," Jackie said as she made an attempt to explain the feeling she had. "There was an ache in a part of my heart that I didn't even know existed."
"God made me a mom"
The single embryo was frozen (her husband lovingly referred to their child as Ice Baby). Although Jackie knew it wasn't good odds, the medical team started getting her body ready for in vitro fertilization, a month long process that included daily shots and medication.
And then the IVF implant was cancelled due to an unclear scan. Which meant further tests and more waiting.
Turns out, everything was perfectly normal. And so five months later, the invasive prep work and measurements began all over again. "I think if women knew what it entailed," reflected Jackie, "a lot of them wouldn't go through it."
Ice Baby was implanted on September 12. When the pregnancy test was completed ten days later, Jackie's heart was shattered once again. Her pregnancy hormone levels were almost non-existent.
"I definitely was not pregnant," she said through tears.
Jackie was thirty-three years old at the time. Both she and her husband were devastated, but mutually agreed not to go through the process again.
With the loss of one child naturally through a miscarriage, and twelve babies through IVF, Jackie knows with certainty that, "God made me a mom. I have thirteen babies waiting for me in heaven."
The couple's loss prompted one of Jackie's favorite conversations and prayers with God. "To this day, it's the most real and raw prayer I've ever prayed in my life."
Didn't allow time to grieve
Jackie says she didn't allow herself time to grieve. She wanted to make something happen right away. "I felt it was the only way to make sense of the heartache."
It took a couple years, but Jackie finally enrolled in a Grief Share program.
That was a huge healing for me, just to be around other people, to know that my loss mattered.
Small daily differences
Jackie started knitting baby hats to donate to the local hospital NICU and Pregnancy Resource Center.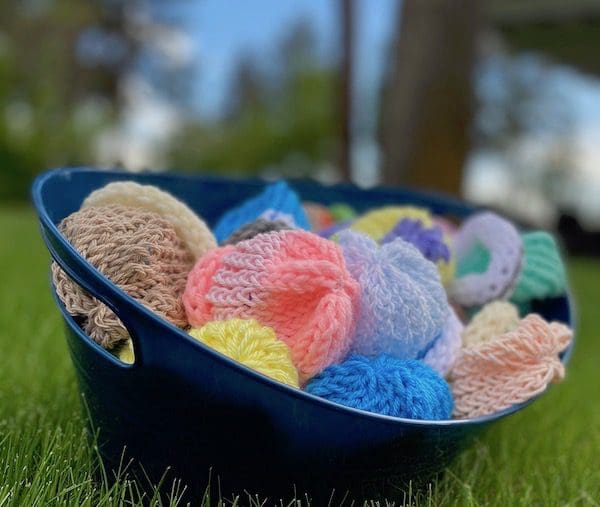 And then one day a friend made a pretty beaded bracelet for her that wrapped double around her wrist. Jackie learned how to make the bracelets and her Ice Baby ministry was birthed.
Each lovely bracelet is given away with this thoughtful note:
From one mom with a broken heart to another: I started making these bracelets as a way to honor the memory of my own loss. … I pray you feel God's arms wrap around as this bracelet wraps around your wrist.
Jackie gifts the bracelets to Pregnancy Resource Center, other moms who have lost babies, and to friends of friends who have known loss. "It's such a beautiful way to honor that short little life."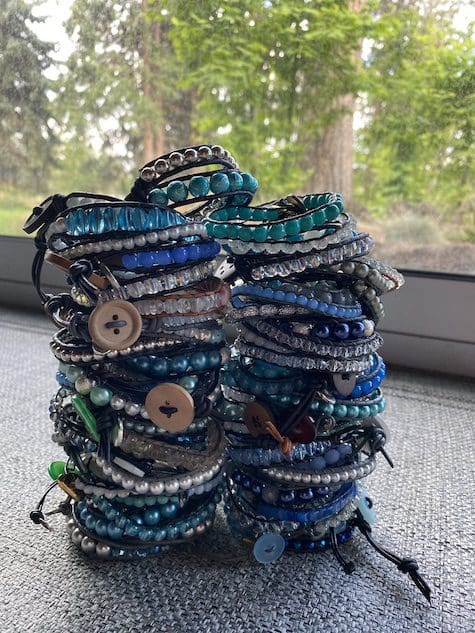 Consider this wisdom from Miriam Wright Edelman:
We must not, in trying to think about how we can make a big difference, ignore the small daily differences we can make which, over time, add up to big differences.
I think most of us hope our lives will matter while we occupy this revolving Tilt-A-Whirl of a planet. And yet, most of us won't have the capacity or opportunity to do what we consider to be big things (think: Mother Teresa).
Here's what I want to remember: Added up, our small acts of kindness and compassion make a rather large difference.
What if?
Jackie works full-time out of a home office, but a good chunk of her spare hours are spent knitting baby caps and creating beautiful wrist-wear.
What if we knew someone experiencing a deep heartache and loss who could benefit from the kindness of a beautifully-crafted bracelet?
If this is you, Jackie—who insists that, "the greatest joy is to be able to give them away"—would love to hear from you.
In nearly 3 years, she has given away 80 bracelets and well over 350 baby hats. With the COVID-19 restrictions, she has a surplus of bracelets and hand-knitted baby hats:
They're for somebody, so I'm going to keep making them.
Excess yarn or beads …
In addition, for readers who might have an excess of beads or yarn lying around, please consider donating them to Jackie as she continues creating lovely gifts: "I can definitely make something beautiful out of them."
For any donations, requests, or questions, please don't hesitate to email Jackie: my13littleangels@gmail.com