It was a sunny July—four months before my husband, Gary, died. We were in a cozy vacation cabin with family. And I was adding to my gratitude journal.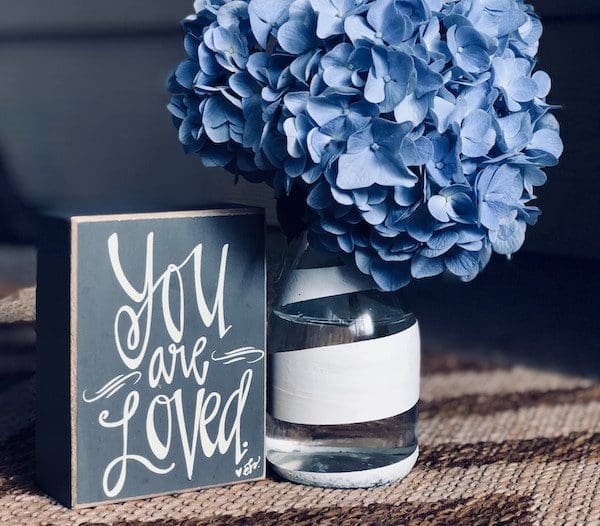 1. One more day with Gary here beside me
2. This deliciously lazy time with family
3. Mama doe and speckled twins nosing around in the yard
4. Riding bikes along a lazy river, still able to keep up with the grandkids
5. Smell of pine and sun-baked dirt trails
6. Daughter Summer, our personal chef, cooking dinner—grilled apple chicken sausages and homemade mac 'n cheese with smoked gouda, cheddar, and mozzarella—because creamy is what sounds good to Gary's chemo-laced taste buds
If we viewed our circumstances at face value only, things were rather bleak. Gary's cancer was spreading. To hard places. His two-year unemployment prior to the cancer diagnosis affected our current finances.
But all was well in our world. For we were held in the strong and capable hands of a loving Father who saw us exactly where we were.
It didn't matter that I didn't understand why these hard things.
It mattered that I counted all the ways God loved us. This day of sunny decks and wildlife and lazy rivers, this day with these incredibly precious people.
Gratitude changes us. It changes our way of seeing things. It brings our perspective more into alignment with God's.
When so much loss piles on top of loss, there is a tendency to question, "Why me, God? Why would you allow all this?"
But when we're bombarded with things, like, rewarding work, the freedom to travel, good food and taste buds intact, the majesty of a mountain cloaked in winter white, people who love us, people to love—we don't often think to ask, "Why me, God? Why would you allow all this?"
G.K. Chesterton said it this way:
Here dies another day during which I have had eyes, ears, hands and the great world round me. And with tomorrow begins another. Why am I allowed two?
A couple months later, Gary and I returned to the resort village of SunRiver for a long weekend with our son Jeremy and daughter-in-law Denise. This time Gary didn't feel well enough to mount a bike. Or walk very far.
But there was still much to be grateful for:
7. Back deck conversations with our kids
8. Crackling of fire on this gorgeous autumn day
9. The simple pleasure of working a puzzle
10. Delicious meals prepared by Denise
11. Card games of Hand and Foot (Gary tried to use the cancer card, but no one was giving any slack to the guy with the terminal disease)
By November, it was normal to be awake at 4:00 AM. With the light from the kitchen stove casting a dull glow, I refilled Gary's ice milk, flushed his nephrostomy tubes, and emptied his bags, hoping he would sleep a little longer.
He'd eventually ask if I'd turn the overhead light on, which meant the ridiculously soft, fleecy blanket would not be welcoming me back to the couch until later that night.
One pre-sunrise morning, when I brought a steaming mug of tea to Gary, he asked, "What days can we have tea?"
"Every day's a good day for tea," I smiled.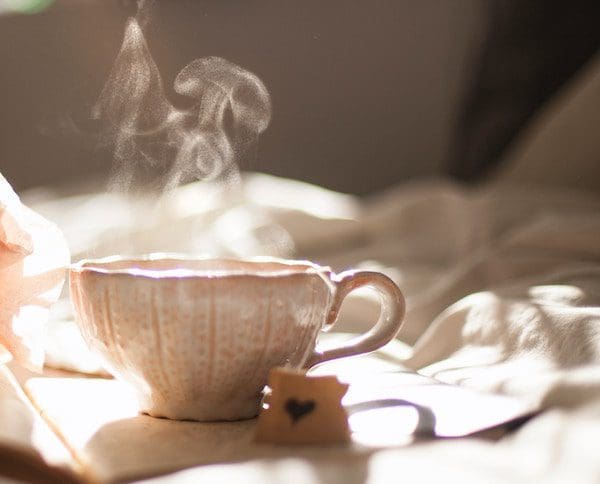 "Oh," he responded with a blank look on his face. And then the conversation went south from there. Which caused a swell of bittersweetness to wedge itself into my chest.
But still I wrote gratitude:
12. Early-morning risings and the simple pleasure of tea together
13. Every conversation with Gary, even those that don't make sense
14. Aroma of pumpkin spice candle
15. First snowfall this early November morning
It's easy to be thankful when life is moving along favorably, but what if we looked through different lenses when things start going crazy awry?
It took us a while, but Gary and I finally came to understand that we had choices in how we handled the ongoing challenges.
With each piece of jarring news, we regrouped, we held each other tightly, sometimes with tears flowing, sometimes feeling nothing. Dazed. Anesthetized.
We talked through, prayed through, processed through the news, and then got back to counting what still remained.
I'm thinking Thanksgiving season isn't contained within a single week on the calendar. It's a year-round sport. And maybe the conditioning is the giving of thanks when there's much to be sorrowful over.
God does not call us to gratitude only when we feel like it. He does not say, "Be thankful when everything's going exactly as you'd hoped."
God does not put conditions on gratefulness. Except this one:
Rejoice always, pray continually, give thanks in all circumstances; for this is God's will for you in Christ Jesus.

— 1 Thess. 5:16-18
Count the number of things in nature that take your breath away.
Count the number of people who love you, the number of people you love.
Count the number of candles on your birthday cake because that number represents the days and months and years of your extraordinary, far-reaching, relevant life.
What if?
What if you took up the challenge to list 100 things you're grateful for?
Start small—list one item a day—and then see if your gratitude list doesn't take off with a mind of its own.