On a recent road trip to Ferndale in northern California, I drove over the Cascade Range, through the redwoods, and then turned left at the Pacific Ocean.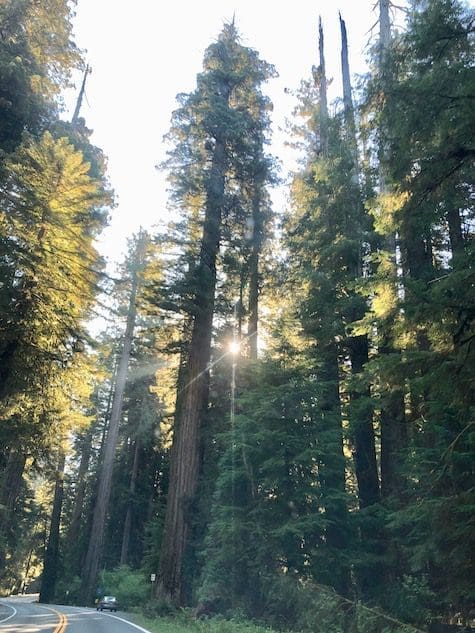 The occasion was a baby shower for my niece … although it was also a mini-reunion with family driving up from Sacramento.
And then this past week, I was in New Jersey with daughter Summer, son-in-law Josh, and the six grands.
Family gathering times are critical. Because there's no guarantee we'll be together again — life is that uncertain.
There's no guarantee that The Littles in New Jersey will always want to hang out with their grandma at the picnic table under the huge maple tree.
Or that The Teens will have time for burgers and shakes with me.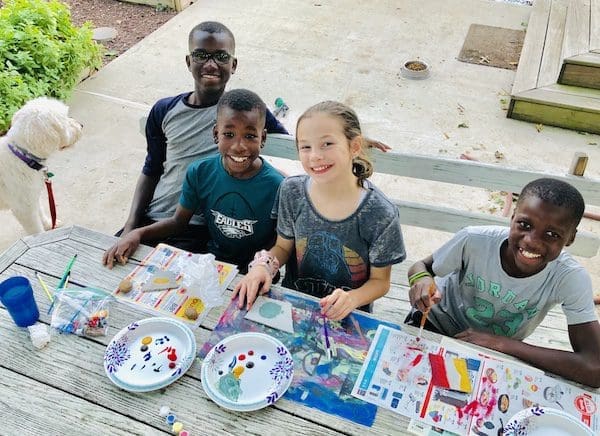 Seven hours is a long drive for a baby shower. And the trip to New Jersey, door-to-door, was fifteen hours. One way.
But my family — those who are blood relatives and those I've chosen — are my support team. They have my back. They say, "Drive carefully. And text when you get home."
Frederick Buechner wrote this:
You can kiss your family and friends good-bye, and put miles between them, but at the same time you carry them with you … because you do not just live in a world, but a world lives in you.
I have kissed kids and grandkidlets good-bye. I have hugged siblings and cousins and nieces and nephews. And miles and miles have been placed between us.
Yet despite the distance, these people are my embrace of acceptance and unconditional love.
What if?
What if your biological family isn't healthy for you to be around? What if they're a demolition squad instead of a support crew?
It's been said that we don't get to pick our families. But I beg to differ.
I say we get to choose to hang out with people who build us up and believe in the beauty of our dreams. People who invite us in and would never, ever think of inviting us out.
Which means we might need to get proactive and adopt grandparents, and parent figures, and siblings and cousins and even grandkids.
Because we don't just live in a world of immediate family, and extended family, and adopted family.
This world of family and friends lives in us. And we want this life to be strong and healthy and effective in loving others around us. Which means we should choose wisely when it comes to who gets to occupy our personal space.
Love bears all things, believes all things, hopes all things, endures all things. Love never ends. — 1 Corinthians 13:7, ESV