One of my closest friends from high school, Cheryl—whose brother I married—walked beside her husband, Steve, as he entered hospice care last week.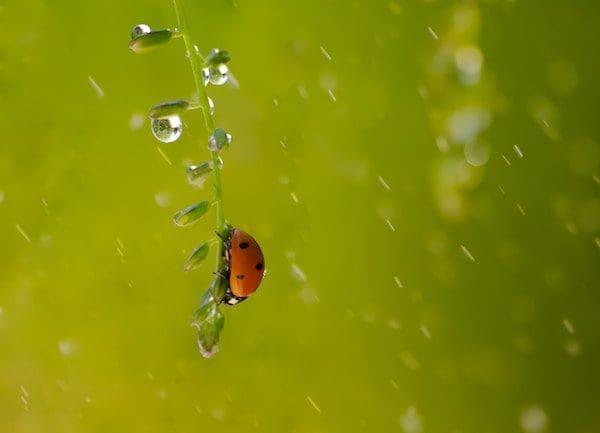 And so I got in my car and drove to California. And then halfway there, the text arrived. Steve left his earthly tent for his heavenly house.
Cheryl's children and daughter-in-law love her dearly. They've been supporting her around the clock these past few weeks in the hospital, at home with their dad, and then at home without their dad.
They took the lead in helping their mom plan the Celebration of Life service, handling the paperwork that goes with joining the Widows Club, and sorting through all the things that needed sorting through.
Although I was looking forward to being with Cheryl, I was dreading the death-ness of the situation. Because it doesn't seem that long ago—although it's been quite some time—that I walked beside my own dying husband.
Turns out, there was nothing to dread.
Only peace and laughter and a share of tears as family started arriving from all directions. Memories were spoken out loud, and babies were passed around, and children splashed in a pool — carefree, without a clue why family had gathered again, but secure in the shelter of this gathered family.
This thought from Brené Brown:
I get so busy sometimes chasing the extraordinary moments that I don't pay attention to the ordinary moments, the moments—that if taken away—I would miss more than anything.
This past week was made up of so many ordinary moments built around the life of an extraordinary man.
And it's these kinds of things I want to pay more attention to.
1. Work. The ordinary goodness of helping sort and box and bag with a merry-go-round of rearranging furniture to convert a temporary hospital room back into a family room, an office into a second guest room.
2. Refreshment. The ordinary thoughtfulness of good food delivered every evening by the Placer County Law Enforcement Chaplains with whom Steve had served for 24 years.
3. Birthdays. We celebrated Cheryl's birthday over brunch at Pushkins Kitchen in an ordinary but beautiful, old neighborhood of Sacramento with its 100% all natural, 100% gluten-free menu — eaten outdoors where food always tastes 100% better. The ability to walk there. The smell of delicious food. Taste buds that work spectacularly well. The peace of a cool breeze wafting through the trees and shade umbrellas.
4. Ceremony. The ordinary, solemn, heart-tugging ceremony of folding an American flag and handing it to the widow of a man who served his country well.
5. Stories. The telling of stories and viewing of photos and sharing of memories of a pastor who touched so many lives in pastoral and international missions work.
6. Gatherings. Laughter, much laughter, that goes with family gatherings that made up a weekend of celebrating a life and breaking bread together and tossing kids with water wings into a sunny pool.
7. Hugs. Good-bye hugs from son and daughter-in-law, from siblings and cousins and nieces and nephews with the admonition to drive carefully. (I'm thinking the words, "Drive carefully," really mean, "Be safe, because you matter to me.")
Do you see what I just did there? I counted to seven. Seven more entries in my gratitude journal.
What if?
How do we pay better attention to the ordinary moments that—when connected—make up our sweet, brimming lives? How do we still chase extraordinary moments, but not neglect the rich ordinariness?
What if we could capture the everyday goodness in writing? Would that collection be the beginning of a gratitude list?
I'm thinking, yes.
Is gratitude key?
I'm really thinking, yes.
For we know that if the earthly tent we live in is destroyed, we have a building from God, an eternal house in heaven, not built by human hands. — 2 Corinthians 5:1