As I write this, I'm holed away in a gorgeous, remote log cabin, almost snowed in. (Almost means I could probably get down the mile-long driveway to the main road in my all-wheel-drive vehicle if I wanted to—but who wants to?!)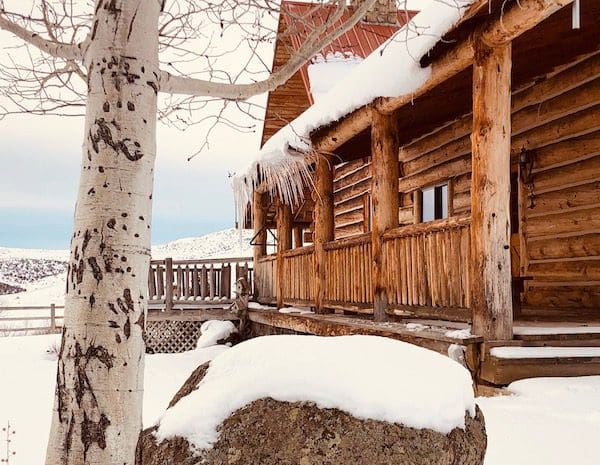 This quote from Brooke Hampton:
I hope there are days when your coffee (Chai tea) tastes like magic, your playlist makes you dance, strangers make you smile, and the night sky touches your soul. I hope there are days when you fall in love with being alive.
My homemade Chai tea tastes like magic this morning. My playlist makes my heart dance. And the morning light playing through crystal icicles touches my soul.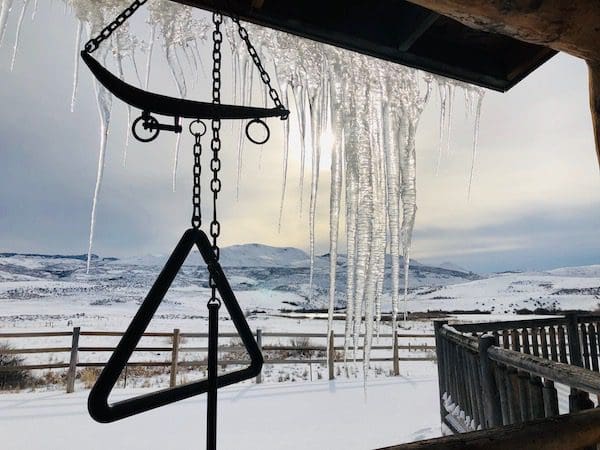 I am so very grateful to be alive. In a beautiful and remote place. Working on a rather large writing project. Sipping tea and reading and snow-shoeing and knitting. Relishing the fragrance and crackle of the fire. Adding to my gratitude journal.
Bliss.
Eleanor H. Porter wrote a children's book in 1913, titled Pollyanna. The title character is an orphan girl who, despite the difficulties in her life, is always cheerful. Extremely so.
Today, a "Pollyanna" is defined as someone who is constantly cheerful, even when there's no reason to be. And it's usually meant as a put-down, as displayed in this Wiktionary entry: "You call her an optimist, but I call her an obnoxious Pollyanna."
Should we not breathe thanks for the good in our lives—through the hard and the holy moments—simply because it could be obnoxiously Pollyanna-ish to others? (Actually, I kinda like the idea of being obnoxious to certain people.)
Does wrapping self-pity tightly around ourselves help in times of sorrow?
Does ranting—that trendy thing, ranting—help alleviate the pain?
If these things aren't working for you, may I gently suggest, Try gratitude.
This thought from Ann Voskamp in One Thousand Gifts:

I know there is poor and hideous suffering. And I've seen the hungry and the guns that go to war. … [But] I only deepen the wound of the world when I neglect to give thanks for early light dappled through leaves and the song of crickets and the rivers that run and the stars that rise and the rain that falls and all the good things that a good God gives.
Paying attention to being alive and counting goodness—and leaning into God who is Life and Goodness—these were the things that saved me while standing watch as my husband, Gary, slowly died of cancer, as I fumbled my way into widowhood.
And so, today, I'm paying attention to the simple pleasures of log-cabin living, and gorgeous white fluffy stuff falling, and the ability to get outdoors, and the beauty surrounding me in so many ways.
How to fall in love with being alive? Don't take the being-aliveness for granted.
Instead, take walks in nature. Notice reflections on ponds.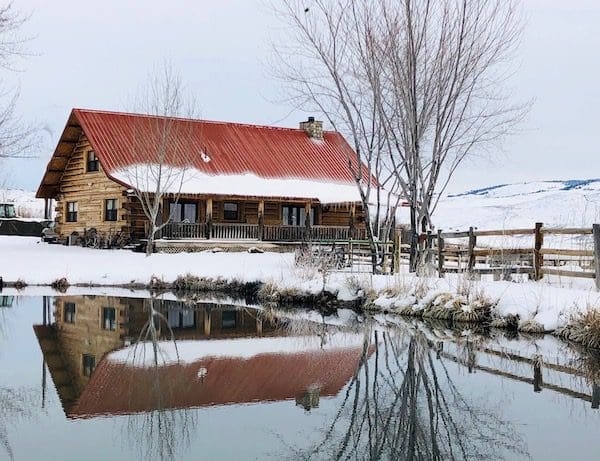 Pay attention to sunlight burning bravely upon a white earth.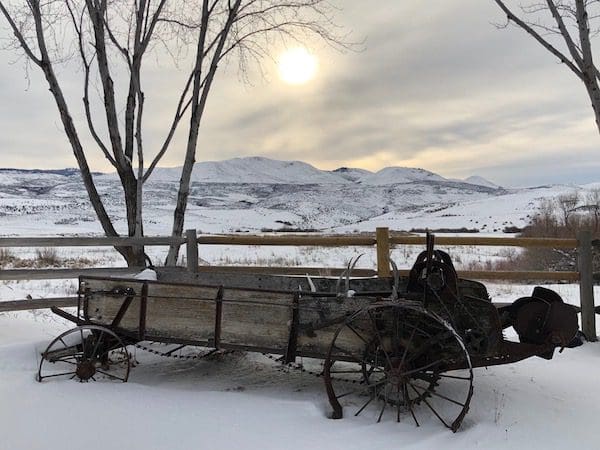 Count the number of things in nature that take your breath away. This adult bald eagle standing watch on a snowy day while its offspring feeds on the carcass of a field animal — spotted through the spotting scope at the cabin.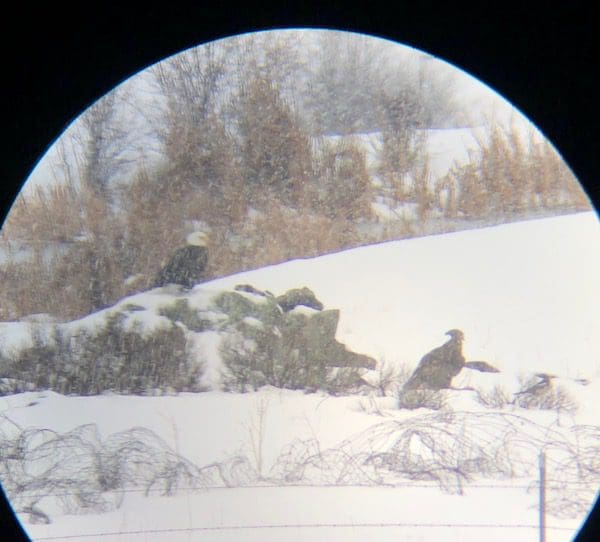 Count the number of people who love us, the number of people we love, that special someone who calls us sweetheart or cupcake.
Count the number of candles on our last birthday cake because that number represents the days and months and years of our extraordinary, far-reaching, relevant lives.
Ann Voskamp goes on to say:
Rejecting joy to stand in solidarity with the suffering doesn't rescue the suffering. The converse does. The brave who focus on all things good and all things beautiful and all things true, even in the small, who give thanks for it, they are the change agents who bring fullest Light to all the world.
I will never stop noticing that my Chai tea tastes like magic. I will never stop singing and dancing to my playlist, never stop smiling at strangers. Beauty in nature will never stop touching my soul.
I am in love with being alive. And I will never stop counting all the sweet things that make my ordinary life extraordinary, all the ways God loves me.