Confession: The title of this blog is misleading. Because once you've been diagnosed with wanderlust—that strong desire or urge to travel and explore—there is no cure.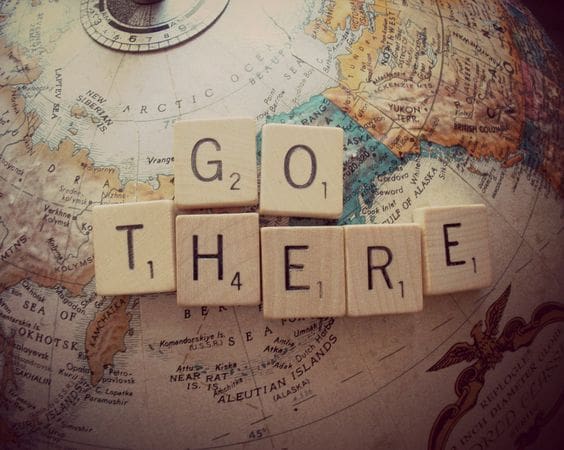 Photo: lovethispic.com
But at least you can know if you're contaminated with the adventure bug. Here are a few symptoms:
1. You can't pass up an invitation to join someone. somewhere.
2. You want an Airstream as your next home.
3. Your suitcase is actually part of your bedroom decor, and not in the back closet behind the vacuum cleaner and winter boots.
4. You obsessively check your passport to make sure it's up to date (because your friend once discovered her passport had expired when she was trying to board an international flight).
5. You'd rather lace up hiking boots than go shopping.
6. Your smartest investments have been airline tickets and cruise ship tickets.
7. At the top of your Christmas wish list are: 1) a mountain bike, 2) kayak, and 3) stand-up paddle board.
8. Your backpack is stashed with the basics for wilderness survival, even when you're just packing your laptop down to the local coffee shop for some quality writing time.
9. When a friend asks you to animal sit—in my case, friends with dogs and friends with chickens—you've learned to not commit too far in advance. (Because you don't know what travel invitation you might receive between now and then.)
10. You can easily live out of one medium-sized carry-on for a very long time.
Case in point:
When son Jeremy and daughter-in-law Denise asked me to grand-dog-sit and Airstream-sit—this time in northern California—my immediate response was Yes, please!
My suitcase practically packed itself, and it's amazing how little I need for two weeks away from home.
My passport wasn't required for this particular trip, but I have checked it recently. more than once. to make sure it's nowhere near expiring.
All indications of the virus.
As for the past two weeks in northern California, I've been writing from the Airstream parked high on a ridge, counting deer, and walking grand-dog Chloe around the pond and through the hills.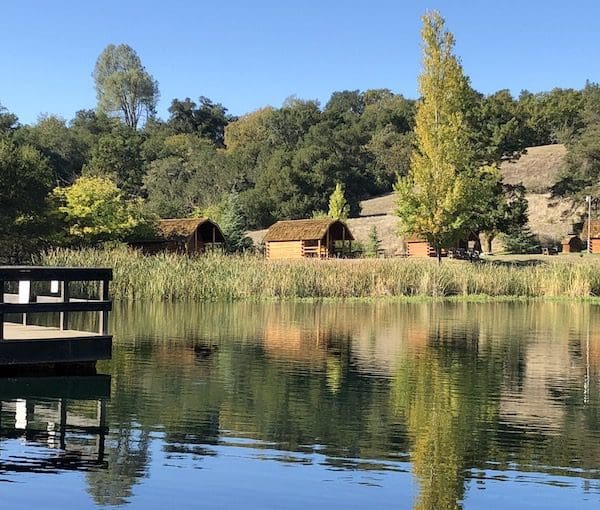 All photos: Marlys
Chloe and I have also been driving gorgeous back-country roads — the kind that are lined with apple orchards, and ancient oaks forming archways, and vineyards turning golden in the autumn sun.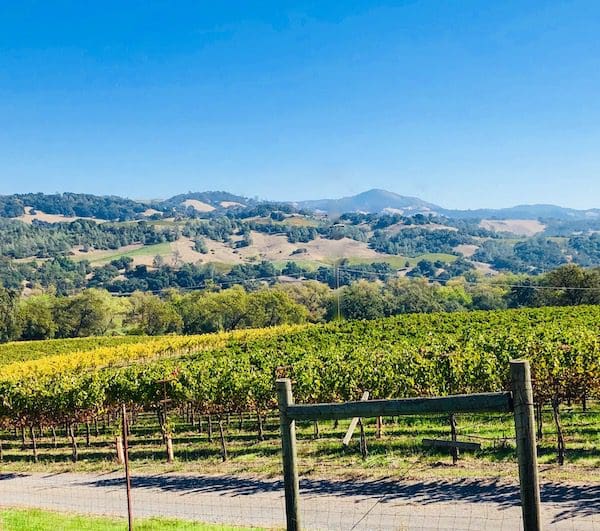 The kind of back country roads that boast gorgeous, old farmhouses …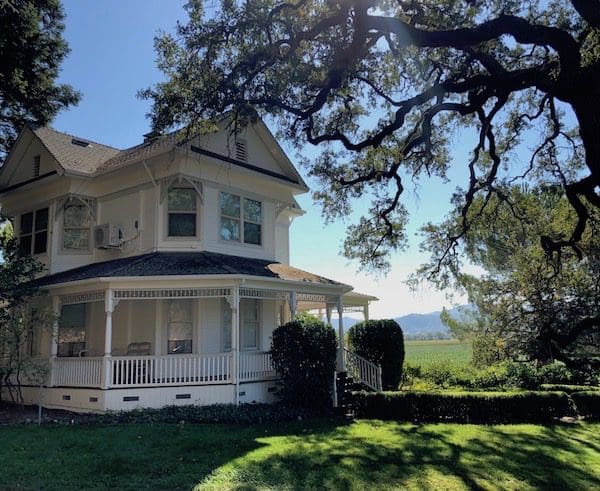 … and produce stands (I purchased fresh-from-the-field broccoli and apples from this farm).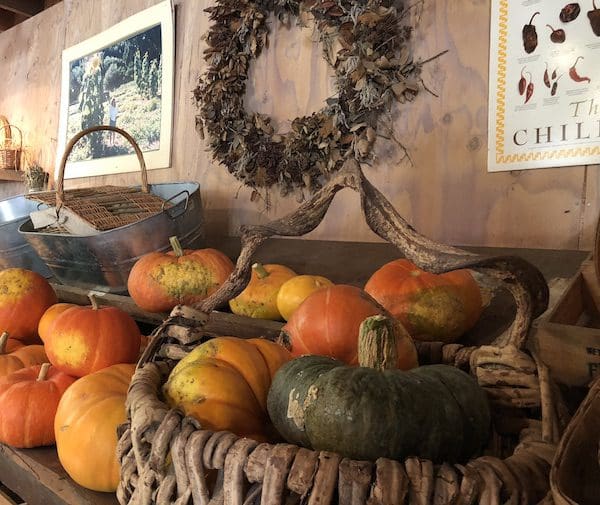 The kind of back country roads that lead west to the Pacific where Chloe and I ran bare-footed in rough sand (best foot massage ever) …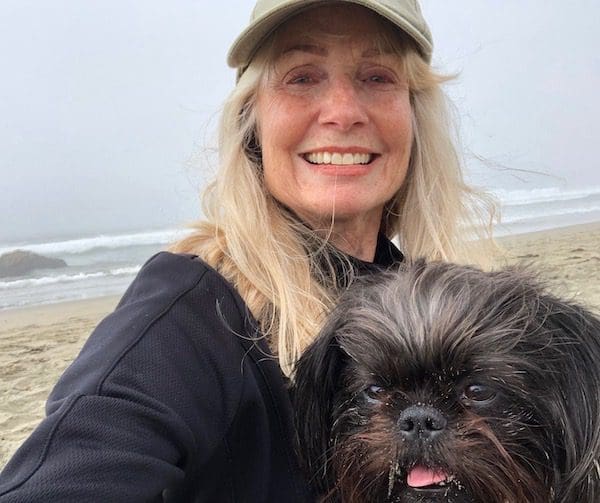 … and ate fish tacos at a little hole-in-the wall restaurant in Bodega Bay because the parking lot and the outdoor seating area were crammed full, which is always a good sign.
So, with no cure for this malady, my suggestion is that you find a wanderlust support group, because then you and your fellow nomads can commiserate together. Or share travel photos. And stories.
All silliness aside, the adventure/travel bug is something we want to get bitten by. John Muir shares my sentiments:
The world is big and I want to have a good look before it gets dark.
Because then our horizons and our minds are broadened.
And we meet the most fascinating people.
And we glean a sense of how similar the family of man really is because most of us want the same things: peace in our lifetimes, food and shelter and a good future for our children, to love and be loved; most of us want our remaining days on earth to be spent making a difference in the lives of others.
It was St. Augustine who said:
The world is a book, and those who do not travel read only one page.
One final thought …
One of my beautiful nieces who knows me well, posted this quote to my Facebook wall a while back:
She was an adventurer at heart; but oh how she loved drinking this tea from this mug in this chair. Oh how she loved to be home.
Yes, home. With fuzzy socks and Chai tea and piles of books. I love, love my place called home. A gift from God.
And yes, bitten—with no cure—by the wanderlust bug. Also a gift from God.
I think the two can peacefully co-exist.
Which begs the question: To where have you always wanted to wander?
P.S. If you know someone who has the adventure virus, please share, tweet or pin!