Today is my husband, Gary's, birthday. It's also our wedding anniversary. If cancer had not stolen him from me, we would be celebrating forty-five years of marriage.
In Fredrick Backman's novella And Every Morning the Way Home Gets Longer and Longer, a young boy asks his grandfather a question about his grandmother: "How did you fall in love with her?"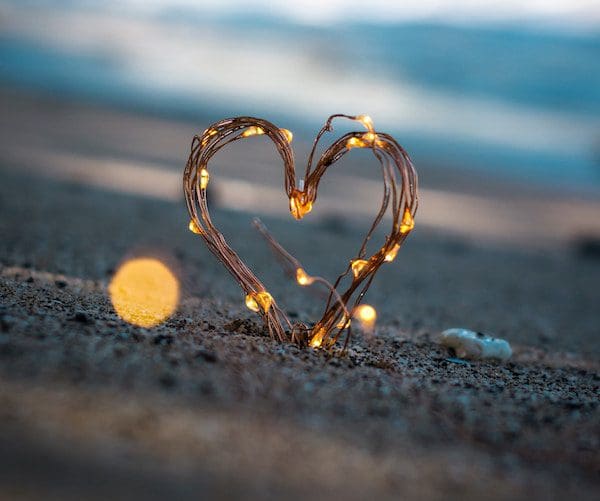 Photo by Steve Halama on Unsplash
From the novella:
"She got lost in my heart, I think. Couldn't find her way out. Your grandma always had a terrible sense of direction. She could get lost on an escalator."
And then comes his laughter, crackling and popping like it's smoke from dry wood in his stomach. He puts an arm around the boy.
"Never in my life have I asked myself how I fell in love with her … Only the other way around."
I've often asked new friends: "How did you two meet and fall in love?"
It was always fun to hear Gary tell our love story with that twinkle in his eye and his cute grin — you know, the one where he's trying not to smile.
Here's how he'd tell it:
My sister invited this cute hippie girl to our family reunion. We stayed up late each night, talking at the campfire. She was going to Europe for a year, so I asked if we could write. I looked forward to every letter. (I kept all hers, but she tossed mine; she said it had something to do with weight limits on luggage, but I'm not sure I believe her.)
After flying back to California to see her parents, she was passing through Denver on her way to Iowa to take care of her grandmother. I asked if she could stop for the weekend. I picked her up at the airport on a Friday, and on Saturday, we had our first date.
Afterwards, I drove her to my aunt and uncle's house. We sat in the driveway, talking. I knew if I didn't take the plunge now, I might never see her again. And so I asked her to marry me.
When Gary proposed, it was the last thing I expected. Wait … what?!
But the smartest thing I ever did was say, Yes.
We went from being pen pals to being engaged. We completely skipped the boyfriend/girlfriend stage.
And then we got married and lived happily ever after. And if there ever were any disagreements, or unhappiness, or tension, they would be mainly attributed to me. Because Gary was the kindest husband on the planet.
This is a man who would do anything for me. (Well, except homesteading in Alaska back in the 70s when I tried to talk him into doing this crazy thing and good for him that he didn't give in because we knew absolutely nothing about surviving the Alaska wilds.)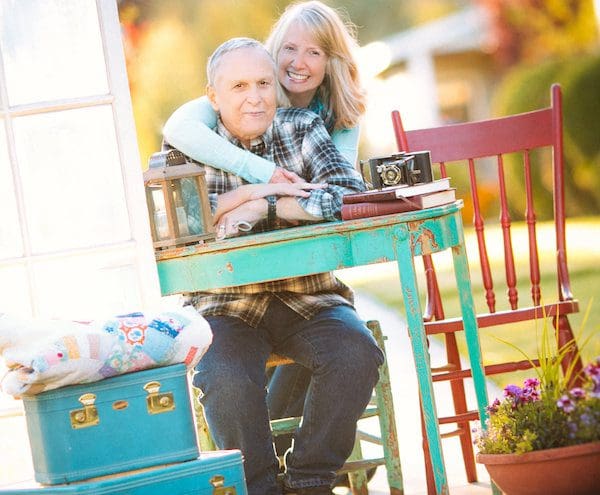 Taken six weeks before Gary died of cancer; photographer Kris Johnson
This magical thought from Beth Moore:
The wonder of long-term relationships is that fragile pieces prone to part instead of hold fast. Don't take them for granted. Marvel over the miracle of long-time loves and friendships.
I'm not on the hunt for a new husband, but with four years of widowhood behind me, my heart is open for someone to find me.
And although I'm sure I took Gary for granted far too frequently, I can't imagine not marveling over the miracle of sharing a new life with a new best friend, enjoying road trips together, hiking and snow-shoeing and kayaking, sitting leisurely on a cabin porch overlooking tall mountains—coffee and Chai tea in hand—deep in conversation with someone who can finish my sentences.
These things I never want to take for granted. And never will I ask myself how I fell in love with him … only the other way around.
P.S. If you know someone who needs to hear a good love story, please share, tweet or pin!