I live in a beautiful little guest house on the side of a hill overlooking a valley to tall mountains across the way. The guest house is not my own place, but it is home.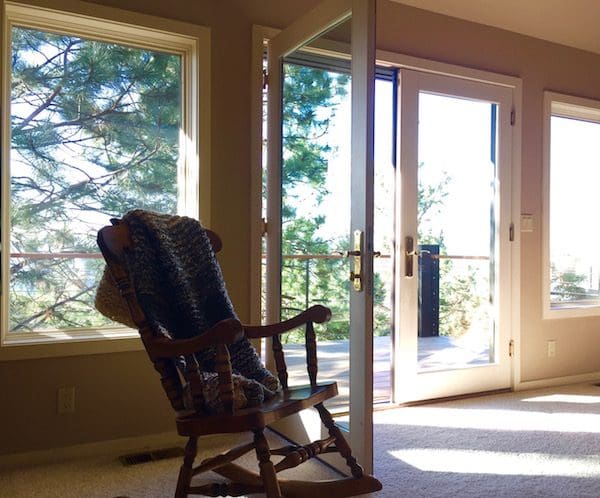 Photo: Marlys
I've been away from home these past two months — at a cabin in Idaho; with my brother and sis-in-law in West Palm Beach; with the kids and grands in Florida's version of the Happiest Place on Earth …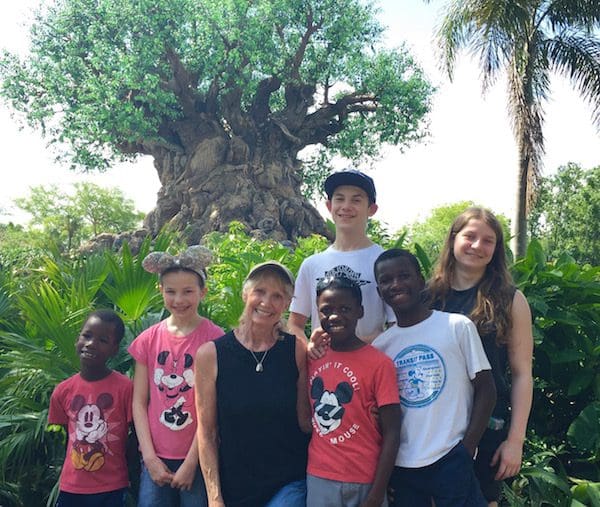 Photo: Summer Conn
… and at a niece's wedding in Northern California.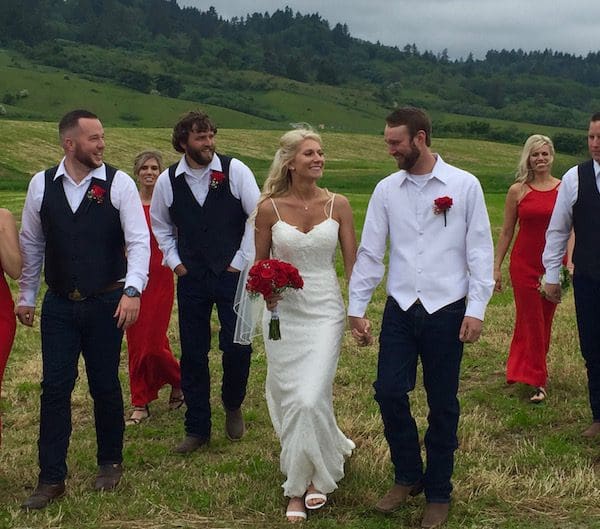 Photo: Marlys
I love venturing out—I've seen a total of 63 Mallorys, Johnsons, Conns, Wordens and assorted other family members in the past two months.
And I absolutely love coming home. Because there's no place like home.
One of my nieces posted this to my Facebook page a while back:
She was an adventurer at heart; but oh how she loved drinking this tea from this mug in this chair. Oh how she loved to be home.
My niece knows me well.
So if God created the institution of family—and He did—then He surely must value the place where family congregates and builds memories and learns the most important of life's lessons.
Home surely is a sacred place, but what is our part in creating that space?
Consider these three practices:
1. Offer full love and acceptance.
I think if we invite relentless, unquestionable acceptance and love into our homes—knowing there will be disagreements and irritations and messiness—then our family members will want to be there. And when they venture out, they'll want to come back.
This quote from Robert Frost:
Home is the place where, when you have to go there, they have to take you in.
2. Choose nurturing habits.
I had a recent conversation with a young friend who came from a dysfunctional family and happened to marry a man from a similar upbringing. Somehow they managed to have a strong, loving marriage and a delightful child.
I asked how she and her husband escaped the chokehold of alcoholism and brokenness and chaos they grew up in.
My friend said they talked early on about what they wanted in their marriage and how they wanted to parent. They made conscious choices to practice healthy routines and traditions. And their combined determination and work paid off.
3. Guard our words.
There's an ancient proverb that goes like this:
The wise woman builds her house, but with her own hands the foolish one tears hers down.
We build (or tear down) our houses by building (or tearing down) the people in our households. And this is mostly done with our words and tone of voice.
Ask the question: "Do I want to be known as a wise or a foolish person?" which should be a no-brainer.
One final thought …
I once had a home filled with husband and children and their friends and our friends and international exchange students and extended family. And yes, that home saw the occasional lack of patience, and arguments, and teenagers who weren't speaking to us (until they wanted to borrow the family vehicle), and the sorting out of misunderstandings.
But mostly it was filled with love and laughter and open conversation and interaction.
These days, my cute little home contains only me. But I can still invite people in, and fill it with hope and encouragement and grace and calm and a make-yourself-comfortable-because-you-are-welcome approach.
I've heard it said, "Home is not a place, it's a feeling." As Gary was dying of cancer, I wanted him to have that feeling.
Candles were lit frequently. The flames of our fireplace danced as snow tumbled down. I kept fresh flowers in the middle of the kitchen counter that looked like a mini-pharmacy.
I set aside my to-do lists and picked up things that could be done in the same room with the guy in the hospital bed. Books grew in tall stacks on our coffee table. A basket of woolly, colorful yarns and bamboo knitting needles set nearby.
All was peaceful in our home — that place laced in love and, like a dandelion, when you blow on the words and the laughter and the memories, they burst and light on walls and carpet and cupboards, increasing the property value beyond what any assessor could ever place on it.
Home. That most sacred of spaces.
P.S. My niece is an audiology tech, her new husband is a skilled cabinet maker, and they will be living on a farm that's been in his family for a few generations. So of course they would get a miniature donkey as a wedding gift. Smile.